A review of Tarte's reformulated Shape Tape Foundation by someone who isn't obsessed with the concealer
If you binge-watch beauty tutorials on YouTube, you know that Tarte's Shape Tape Concealer is among the ranks of holy-grail products. In 2018, Tarte launched Shape Tape Foundation, modeled after the ever-so-popular concealer. Unfortunately, the foundation (launched in only 15 shades) did not live up to the hype of the concealer, so Tarte went back to the drawing board to recreate the foundation. In February 2019, the brand replaced it with the new and improved Face Tape—a 12-hour foundation that hydrates your skin while keeping it shine-free. In addition to its skin-balancing formula, Tarte claims Face Tape is essentially an Instagram filter in a bottle. We all know the wonders that a filter does, so this is a pretty bold claim.
To be real, there was much more than wrong with the Tarte Shape Tape foundation than just the shade range.
Tarte launched the Face Tape foundation using the slogan, "you asked, so we listened," and it was met with a lot of confusion. People accused the brand of implying people of color have to ask to be included in shade ranges. After speaking with the CEO of Tarte, Maureen Kelly, it was obvious that Tarte was looking to correct much more than that.
Besides the obvious issues with the color range, the formula of the now-discontinued Shape Tape foundation was underwhelming for many consumers. From my experience, the wear of the foundation wasn't great, and it settled into the pores. In addition to that, the wand applicator was off-putting. A wand in a concealer? Yas. A wand in a foundation? Thank you, next. I was genuinely happy to see that Tarte was looking to right all the wrongs of Face Tape down to the packaging, which comes out through a pump this time.
Tarte sent me the full shade range of Face Tape to help me find my perfect match and to test the formula for myself.
Tarte has five undertones for its foundation, which is a lot compared to other brands that typically only have three. My main issue with matching my foundation is that my face is lighter than my neck and has a warmer undertone. Initially, I tried shade 57N Rich Neutral (neutral undertone) but neutrals turn gray on me throughout the day. The shade 53G Deep Golden seems to be the best match for me.
Here's how I looked without any foundation: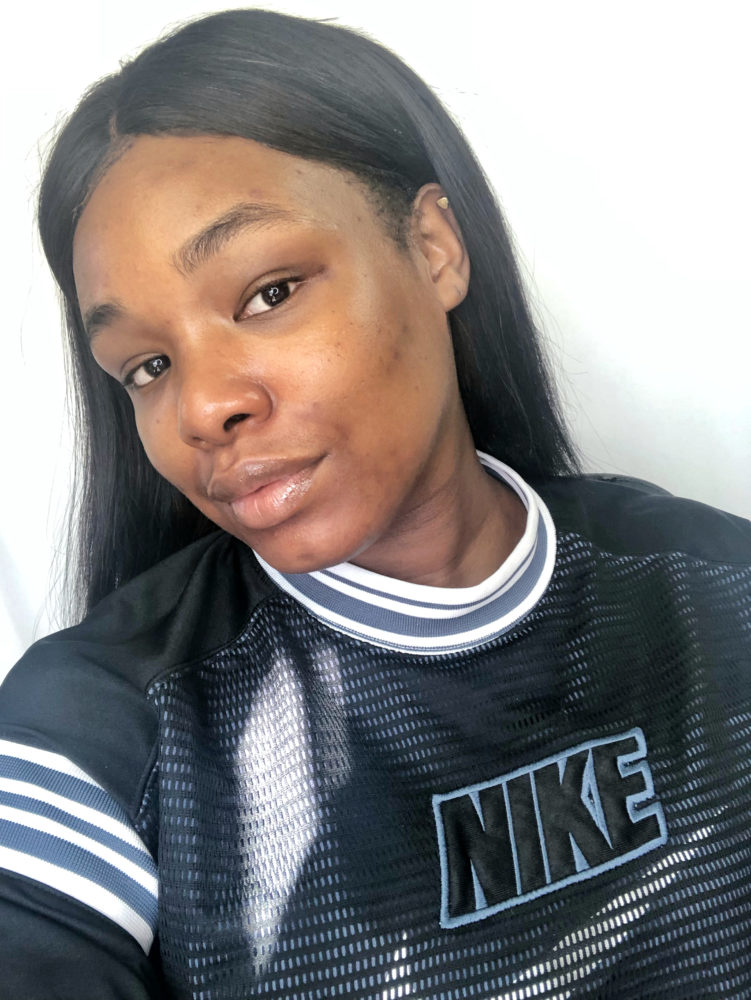 I pray the foundation gods are working in my favor today.
Here, I applied the Tarte Face Tape Foundation all over: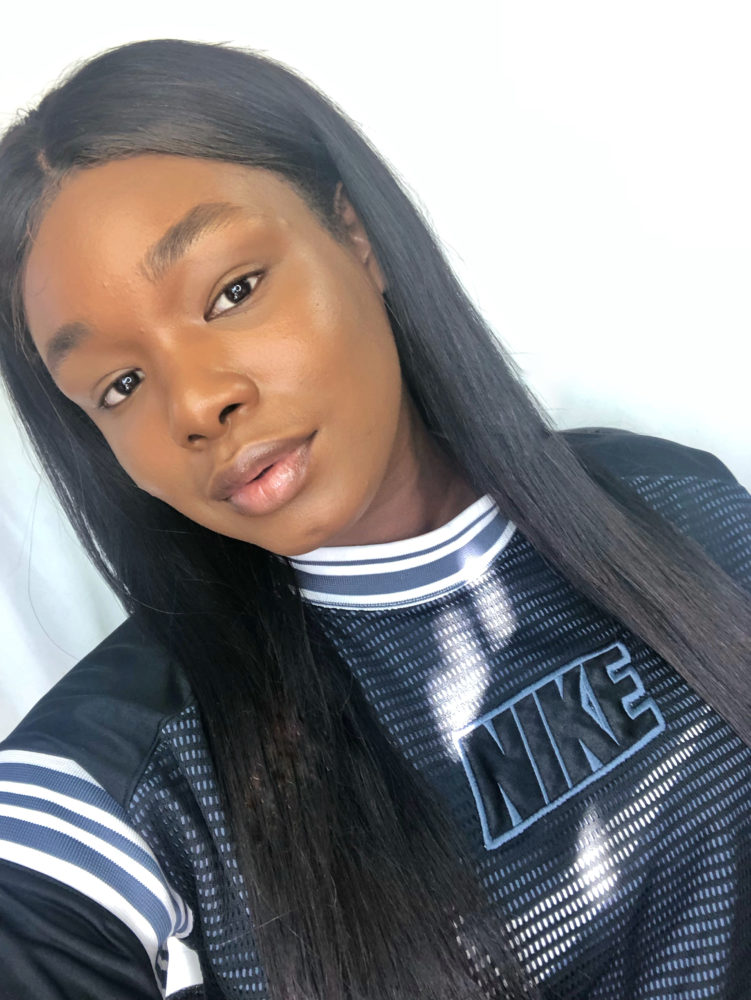 So far, so great. Not only has Face Tape covered my annoying acne scars, but it also looks like skin. Contrary to popular belief, wearing a full-coverage foundation should not make you feel or look like you're wearing a mask. I blended my foundation with the Tarte Shaper Sponge, which was recommended to me for the best application. I intentionally didn't apply it under my eyes, but it somewhat concealed my dark circles.
I added some concealer to brighten up my under-eye area.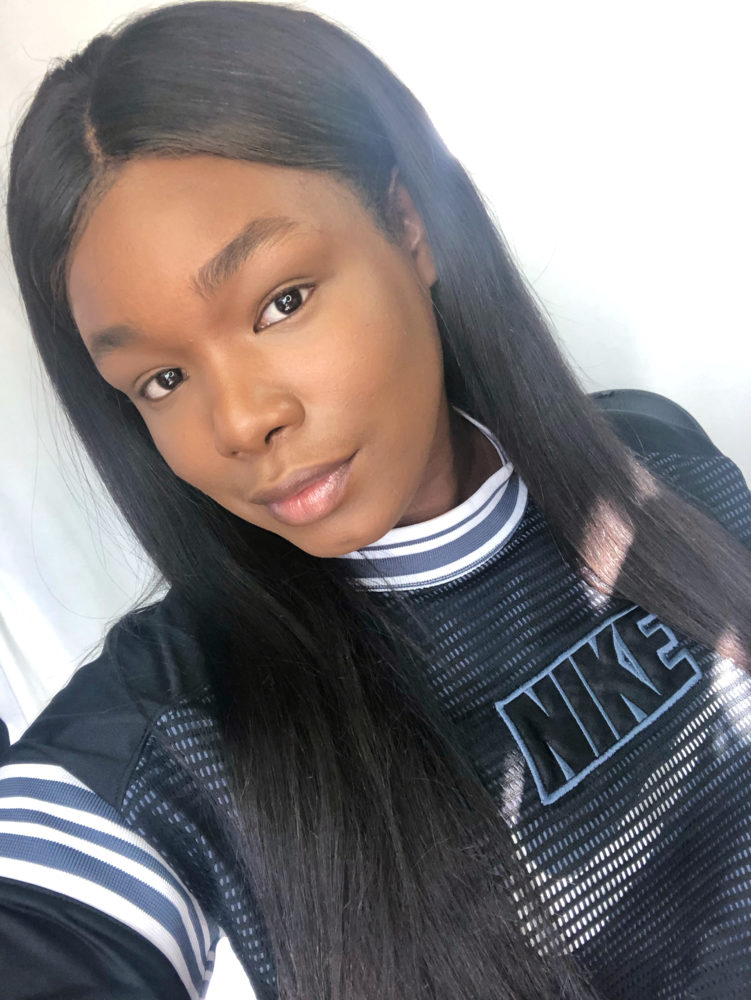 Unpopular opinion: I am not a huge fan of Shape Tape concealer. I often deal with dryness under my eyes and concealer settling into my lines—Shape Tape dries down way too matte for my liking. However, I've been religiously using eye creams since the last time I've tried Shape Tape Concealer. Having a hydrated eye area has definitely made a difference. Also, considering Face Tape was modeled upon this holy-grail concealer, I thought it was only right to pair them for this test.
1:00 p.m.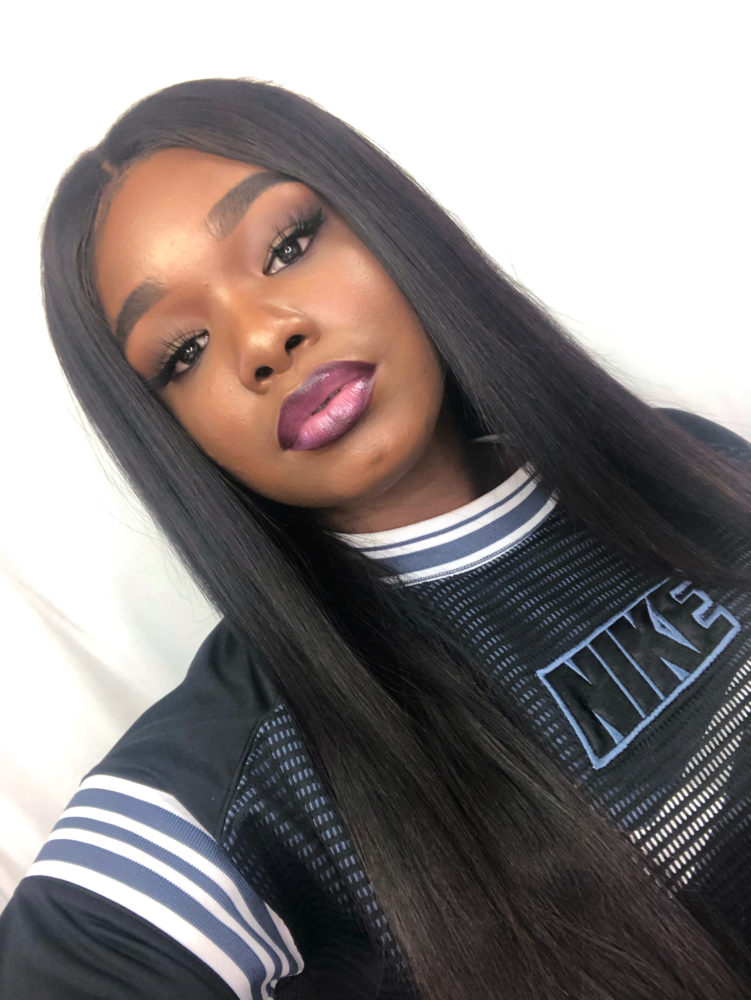 My skin looks filtered, if I may say so myself.
4:00 p.m.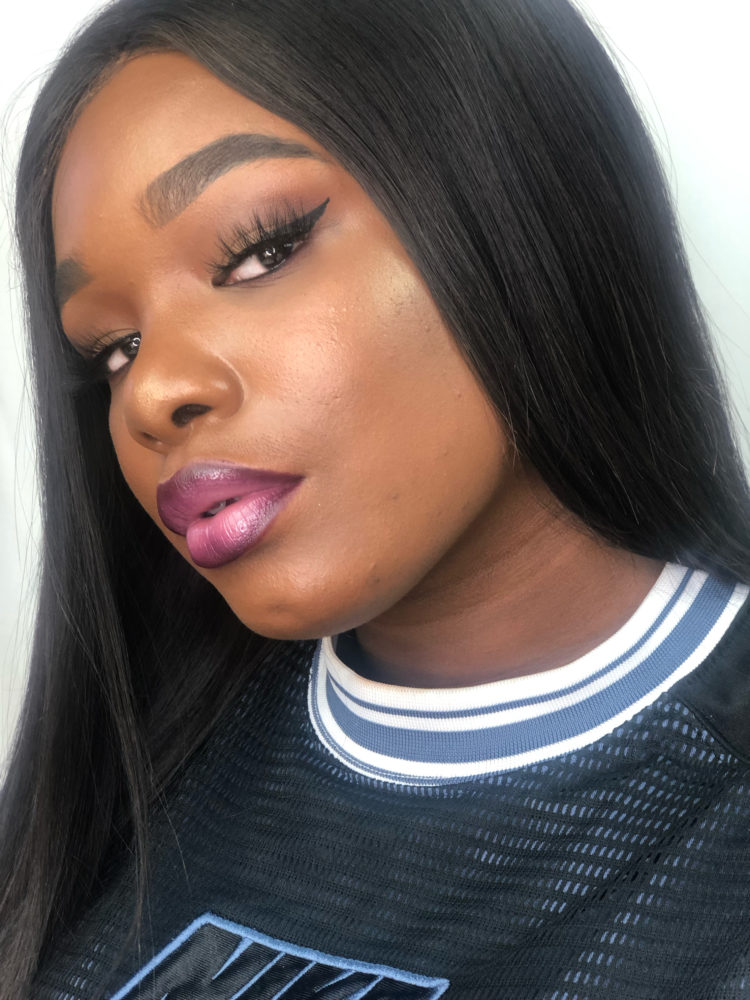 Still holding up pretty well.
7:00 p.m.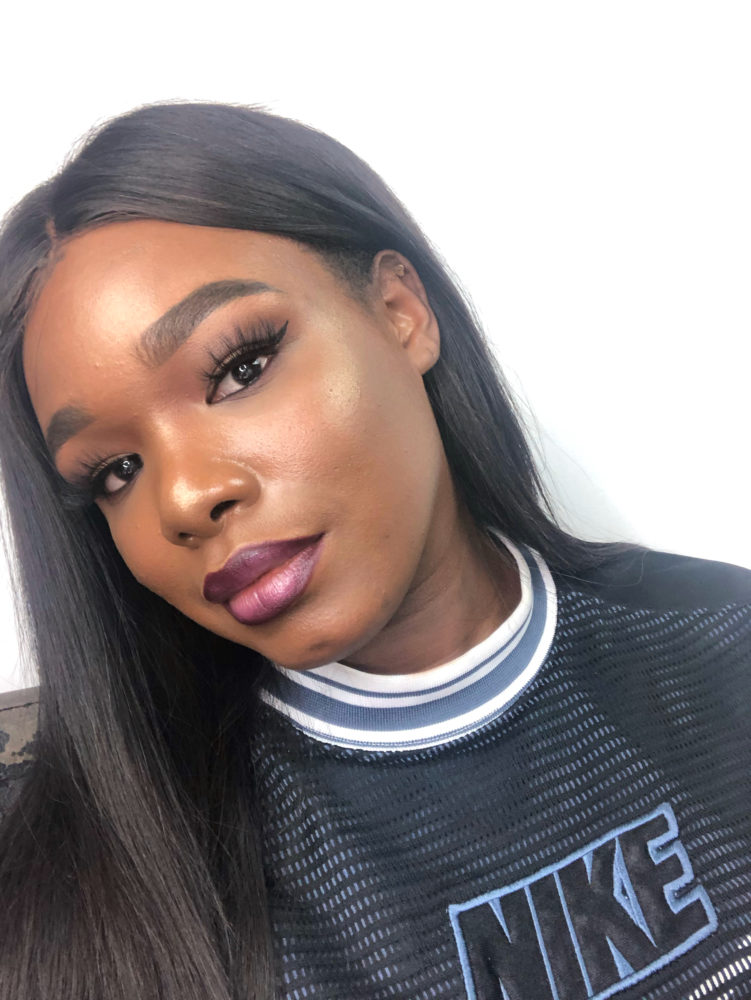 There's some shine on my face, but it's not overwhelming.
10:00 p.m.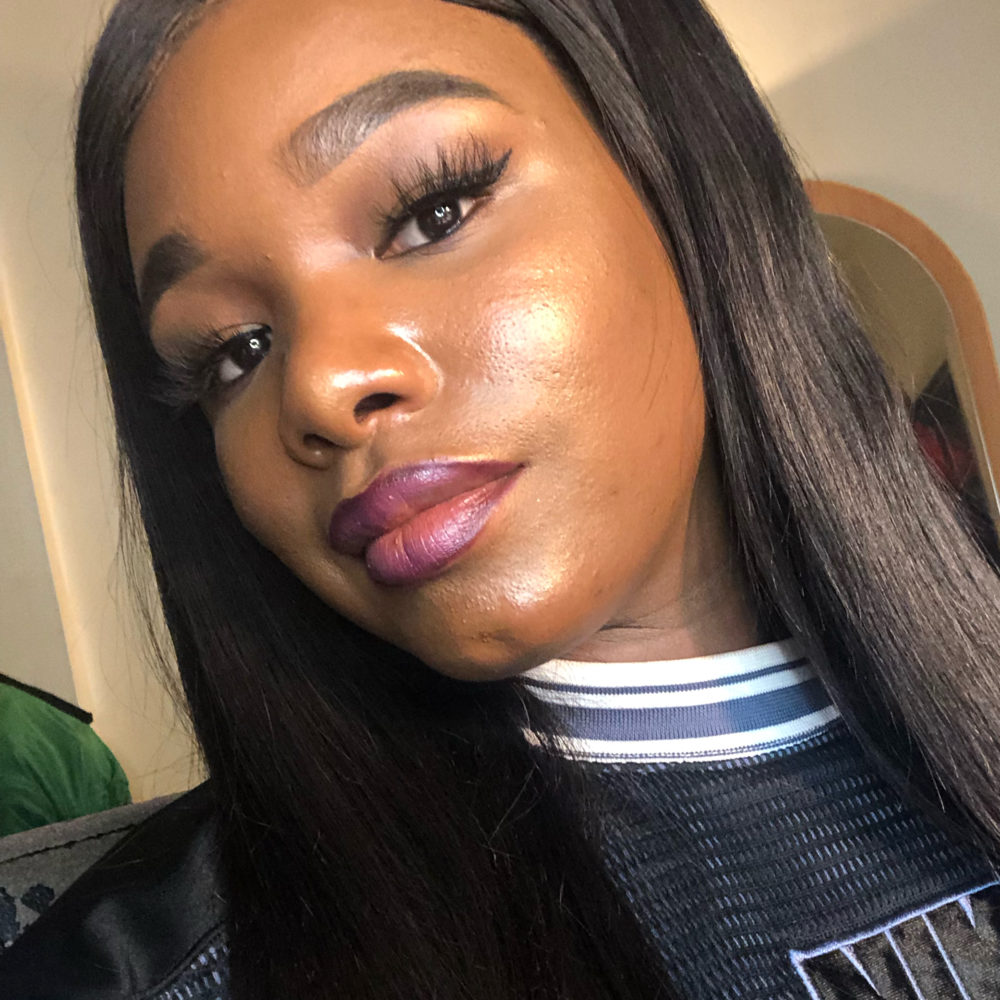 After a total of nine hours, it's safe to say the foundation has run its course.
My final thoughts on the Tarte Face Tape Foundation: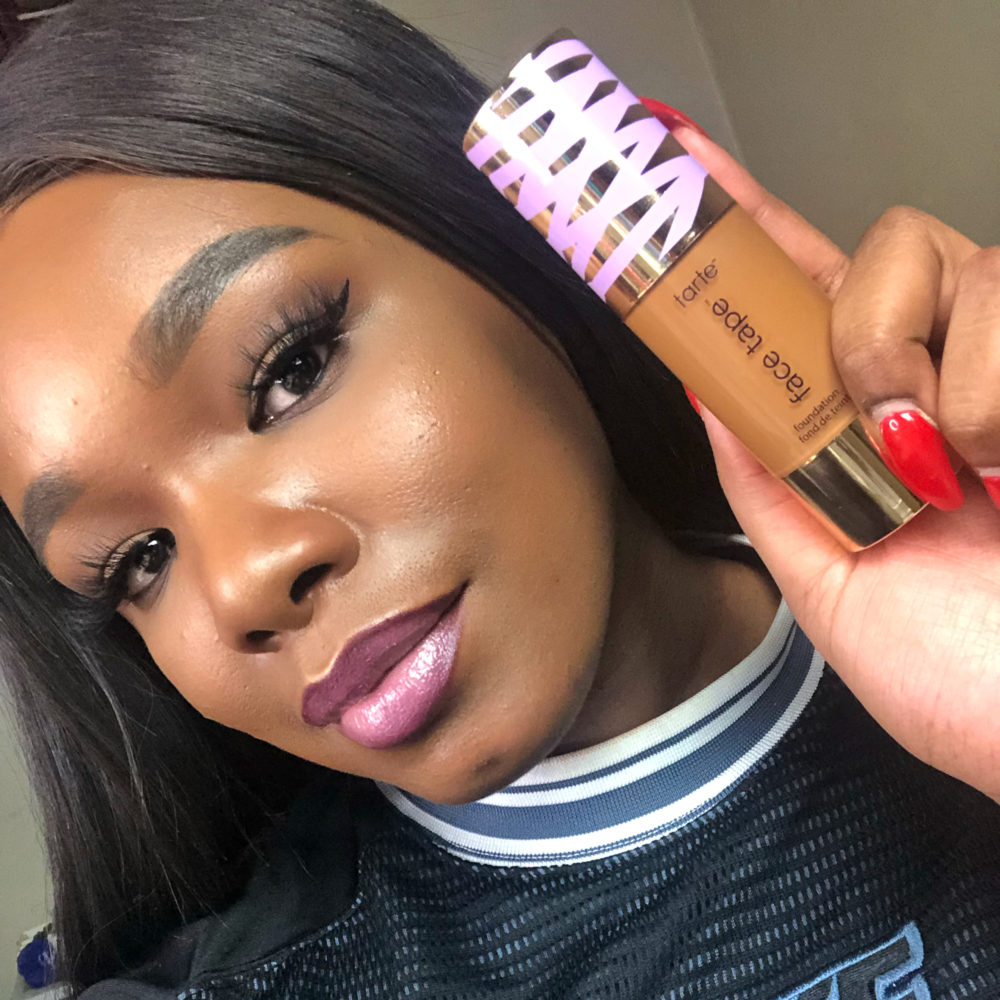 If you haven't heard yet, let me be the first to say the formula is pretty good. I wore this a couple of times during NYFW while running back and forth between Brooklyn and Manhattan. Also, this was my foundation of choice for headshots, and the unedited photos looked amazing. At the bare minimum, I needed this foundation to even out my skin tone. It did that and more.
In my opinion, the formula is very different from Tarte Shape Tape Concealer. I found this finish to be natural (not matte), which I actually enjoyed. No matter the season, I prefer natural and dewy-finish foundations. However, if you have oily skin like myself, don't expect this foundation to keep you shine-free all day. For the best results, I recommend using a setting powder on top and for touch-ups.
As far as the shade range goes, Tarte can still improve on the deeper end of the range. At a glimpse, it seems as if a bulk of the shades are in the light-to-medium part of the range. Tarte has made a major comeback from the Shape Tape foundation fiasco; however, a few shades can be added in order to truly fill in the gaps.
Overall, I really enjoy this formula. Since its launch in February, it has been one of my go-to foundations. If you want to give Tarte's Face Tape foundation a try for yourself, it's available at Ulta and on Tarte's website for $39.