The new "Rogue One" poster is giving us major old school "Star Wars" vibes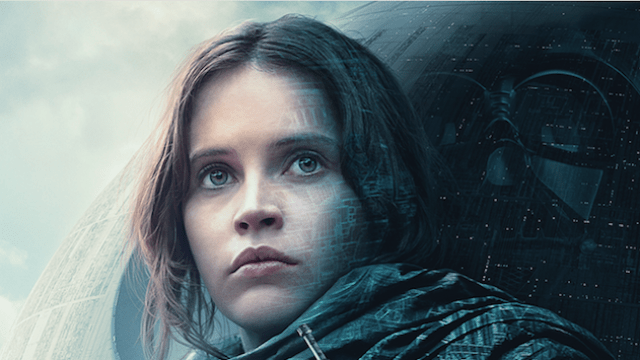 Ahead of a brand new Rogue One: A Star Wars Story trailer that's set to debut tomorrow morning on Good Morning America (set your alarms), there's a beautiful new poster for the upcoming movie. Look familiar?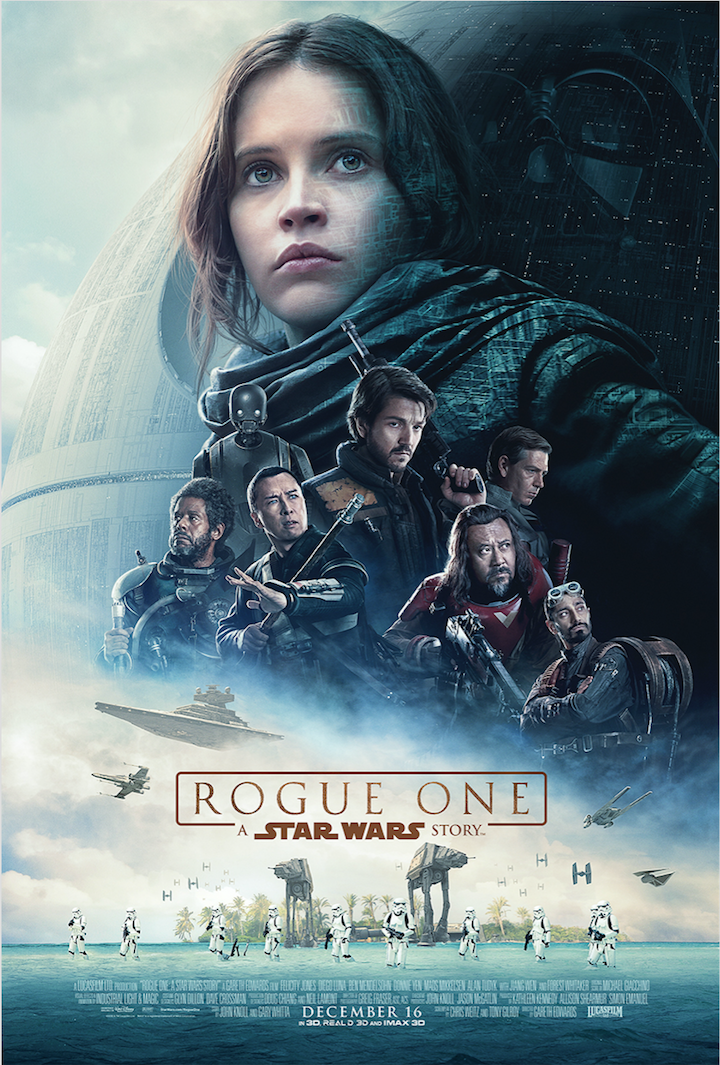 While this is obviously new to our eyes, it is most certainly channeling some ~old school~ Star Wars vibes and we love it.
Rogue One actually takes place between the end of Revenge of the Sith (that's Episode III), and A New Hope (Episode IV), even though, technically speaking, this will now be the eighth Star Wars movie (but still, not to be confused with the upcoming Star Wars: Episode VIII).
Like the Star Wars posters of yesteryear, we've got our protagonist front and center in the poster, and also super BIG. That's Jyn Erso, our new favorite Star Wars heroine, and — hopefully — she's going to save the day and thwart the Empire's plan to build the Death Star (We know she doesn't succeed in stoping it entirely, since it's still built, but hey, every little bit counts to take down the Emperor).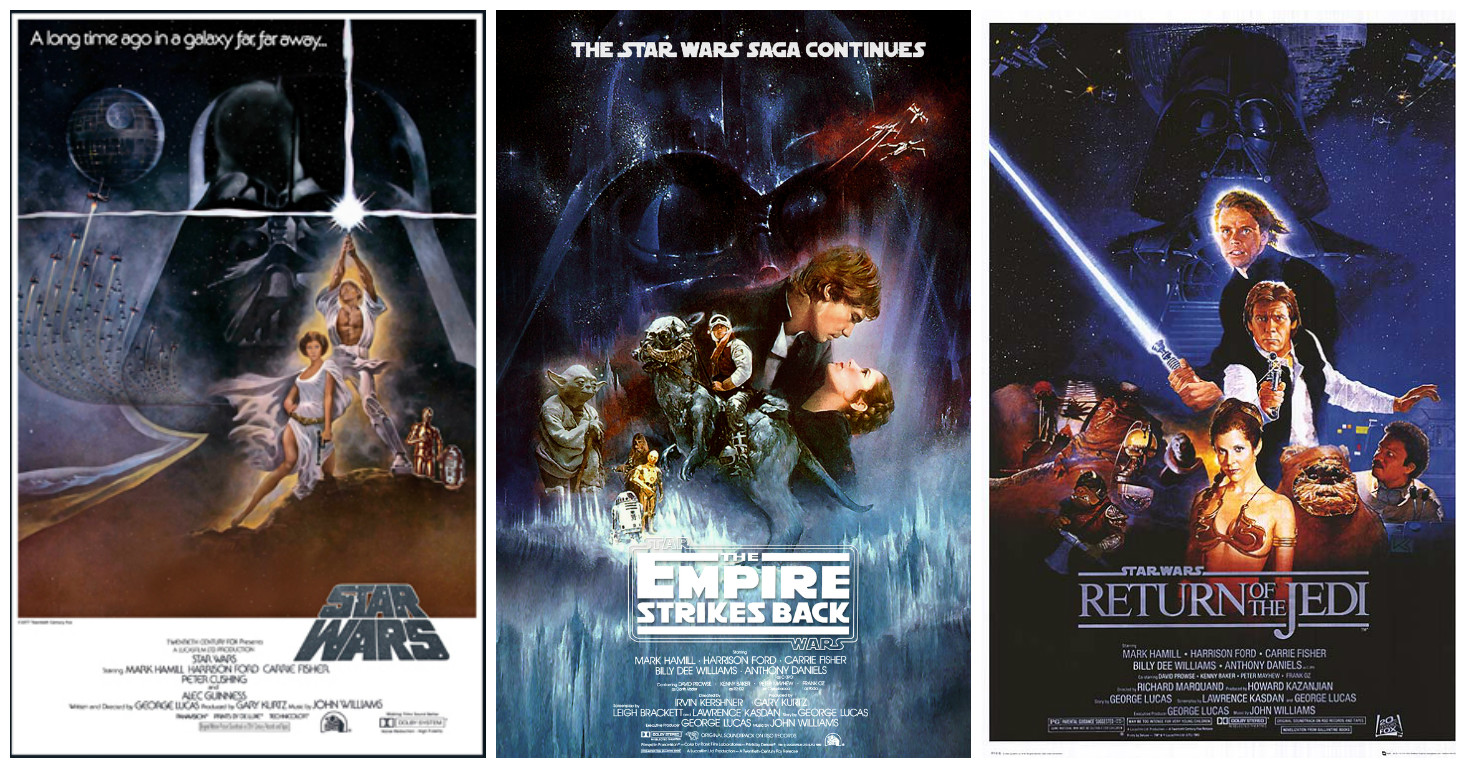 However, it looks like one person she might not be able to fight is Darth Vader. Like every other Star Wars poster out there, this one also features Vader, looming big in the background. In the Rogue One poster, he's almost completely faded into the Death Star.
We know Vader will appear in Rogue One to some capacity, and judging from his spot on the poster, he might be more of a threat than we originally thought. Watch your back, Jyn.