Saint West adorably looks just like his mom Kim Kardashian in this new pic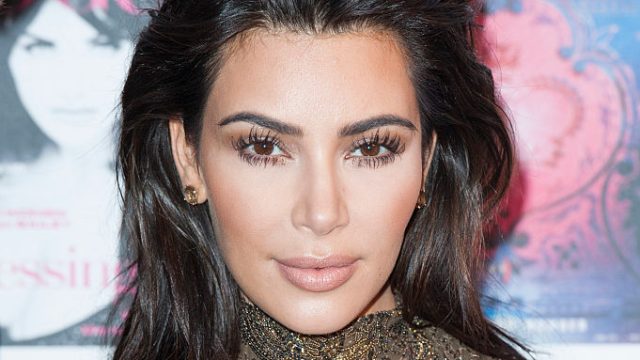 Ever since Kim Kardashian first released a photo of her now 7-month-old son Saint West, we always knew that he'd grow up to be an adorable kid. After all, the first photo demonstrated that even though he was a newborn, Saint already knew how to hold his big sister North's hand, so how could he not be adorable? For additional proof, just look at the second photo Kim recently shared:
Now, as of this weekend, we have our third photo of Saint (which was captured on his mom's Snapchat). It shows Kim holding Saint in her arms and kissing his cheek right before he turns his head around to look at Kim:
Even from that quick clip, we can see a distinct resemblance between Saint and his mom. Plus, Kim agrees. "Saint is my twin!" she wrote on Twitter. "Yeah we have the same eyes. def a good mix of both of us but he is more me, I think … I mean North's baby pics look like mine too but Saint i think looks more like me and North like Kanye." (We agree!)
Later on, Kim gave her Snapchat followers another glimpse of Saint (well, his leg, that is):
Clearly, the West kids are growing up to be the most adorable.