Bite into these new Oreos, and you'll taste some of your favorite childhood candy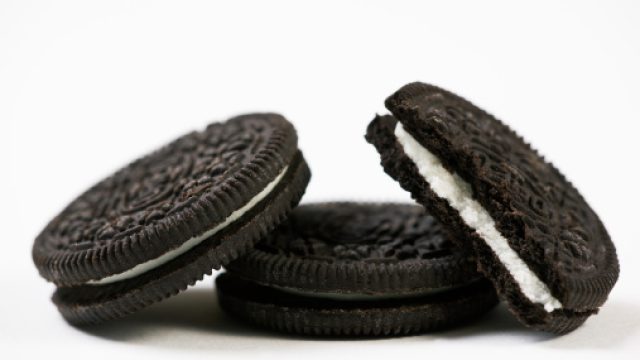 You'll surely get a blast from the past with the latest creation from Oreo.
The cookie company announced that their limited-edition ~Firework Oreos~ are coming to a shelf near you, just in time for summer.
What exactly is a Firework Oreo, you ask?
Well, it appears to be a regular Oreo – chocolate cookie, white sugary filling – with one major twist. The Oreo filling comes filled with red and blue (patriotic, no?) "popping candy," the likes of which suspiciously resemble Pop Rocks.
That means that, while consuming a Firework Oreo, you'll be transported to the days of your youth when a mouthful of sugary candy made your tongue all tingly.
This sounds like a winning combination. We're all about it.
And hey, if Fireworks ain't your thing, Oreo is currently running a contest to decide on their next Wonder Vault flavor. https://www.youtube.com/watch?v=fOsPDYHQFbA
Fans who submit ideas using #MyOreoCreation on Instagram or Twitter have a shot at a cool $500,000.