Could this new Netflix show be the next "House of Cards" or "True Detective"?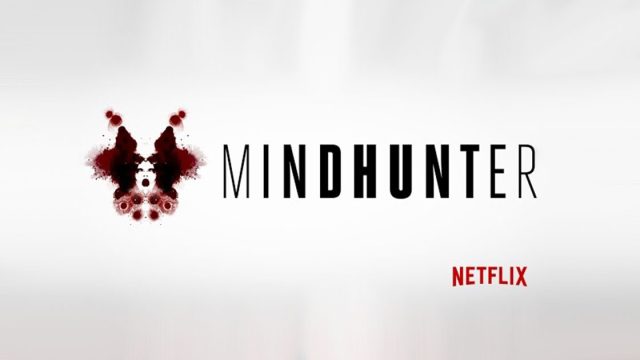 If you're in the market for a new TV show to totally obsess over, then Netflix's Mindhunter could be the one for you.
Yesterday (March 1st), streaming platform Netflix hosted a press day in Germany where they revealed teasers, titbits, and details about LOADS of their upcoming original programming (still not Gilmore Girls though ?). Included in the presentation was the trailer for Selena Gomez's YA series 13 Reason Why, which looks super powerful, and the awesome Glow, which follows female wrestlers and looks totally badass. There's also German drama Dark, which looks like an even scarier version of Stranger Things. 
However, there's one new show that looks like it might fill our spot for a creepy crime thriller binge: Mindhunter.
https://www.youtube.com/watch?v=LR3G1lWbnUU?feature=oembed
From both David Fincher (who is behind House of Cards) and actor and producer Charlize Theron, Mindhunter is based on the book Mindhunter: Inside FBI's Elite Serial Crime Unit, and it looks creepy as hell.
Starring Jonathan Groff (Looking, Glee, Hamilton, Spring Awakening), Anna Torv (Fringe), and Holt McCallan, the show, which is set in 1979, follows the FBI as they develop profiling techniques by interviewing serial killers. The show looks like a hybrid of Silence of the Lambs, and, well, House of Cards, with it's dark colors, moody dialogue, and threatening mise en scene.
Speaking back in January, associate producer Bob Doyle told local newspaper The Kittanning Paper (via Den of Geek) more about the show.
"[Mind Hunter: Inside The FBI's Elite Serial Crime Unit author John E. Douglas] along with other agents, were essentially the people that put together the operational arm of the Behavioral Science Unit – the profilers, he said. "The story [of the show] is about the formation of that unit. The book describes how they took what limited knowledge they had, how they added to that knowledge in order to be able to go to crime scenes and help figure out whom this person could be. They were remarkably successful."
Doyle then added: "You're not looking at fingerprints or other type of evidence so you know the person through old-school police work. What you're looking at is what makes them tick, why they make those decisions, how they make those decisions, how did they get that way. Therefore, you have to get inside their head to where you become a criminal psychologist almost and not Sherlock Holmes looking for clues."
Tbh, this sounds *exactly* like our cup of tea. We love anything gripping, a bit chilling, and thought provoking, and Mindhunter sounds exactly like that. The show is expected to premiere on Netflix in October.