New music obsession: The brother-sister dream pop duo Paperwhite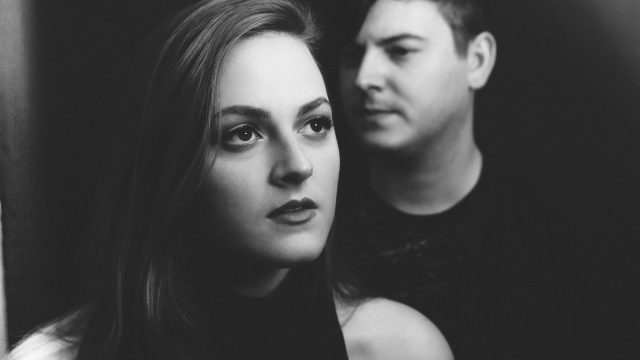 Paperwhite is a Brooklyn based dream pop duo, and listening to their new EP Escape really does feel like a fall down a dreamscape rabbit hole. It's airy, synthy, a little bit hard to hold onto, but filled with good feelings.
The band is made up of brother and sister Katie and Ben Marshall — Katie sings and writes songs, while Ben co-writes, produces, and plays the drums. Their first EP, Magic, was a blogosphere hit when they released it back in 2014. Twice the duo received the Hypem title of "Most Blogged Artist." Today Escape debuts on HelloGiggles.
"The five songs on Escape came together effortlessly," Paperwhite told HelloGiggles. "They speak from the same voice and about the same thirst for discovery."
The EP ends with the song "Storm," an emotionally-charged choice for Paperwhite. "Finishing off the EP with 'Storm' gave us a chance to leave one last message for our listeners. Even in the darkest storms, together we will always come out on the brighter side."
Their lyrics send that message out into the great beyond pretty elegantly, "When the rain starts to drag us under, promise me that we'll fight on together/ until the storm is over." 
If you want visuals to go along with their ethereal sound, the video for the track "Get Away" is dreamy and gorgeous. Just as we knew it would be.
https://www.youtube.com/watch?v=errFTPz2IUs?feature=oembed
Check out the band's site, for info on their music and upcoming tour dates.