You need to see this blink-and-you'll-miss-it image of Mrs. Potts in the new "Beauty and the Beast" video
By now, you've probably seen the behind-the-scenes sneak-peek of the upcoming live-action Beauty and the Beast. If you haven't, check it out right now, or watch it again for good measure:
https://www.youtube.com/watch?v=jWitrdChM_k?feature=oembed
Okay, but now we need to talk about something else in the video, something you probably completely missed. While you might be super focused looking at the belle Emma Watson, and the très handsome Dan Stevens, waaaaay behind them is none other than Mrs. Potts.
Not like, the actual Mrs. Potts, in all her kettle glory. But rather, the concept art for the character that we're going to see in this live-action movie. It sure is…something.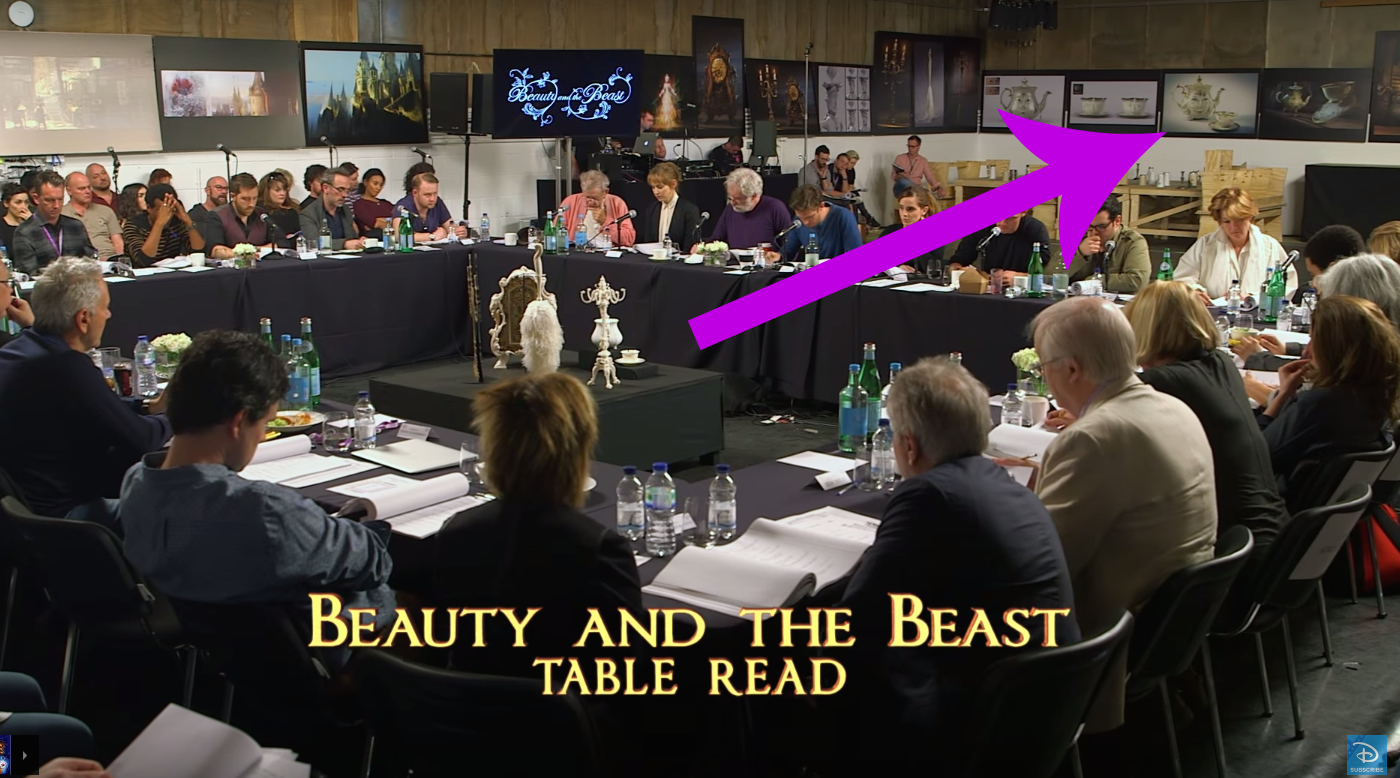 And now, so you don't have to do it yourself, a zoomed-in and enhanced image of everyone's favorite maternal teapot.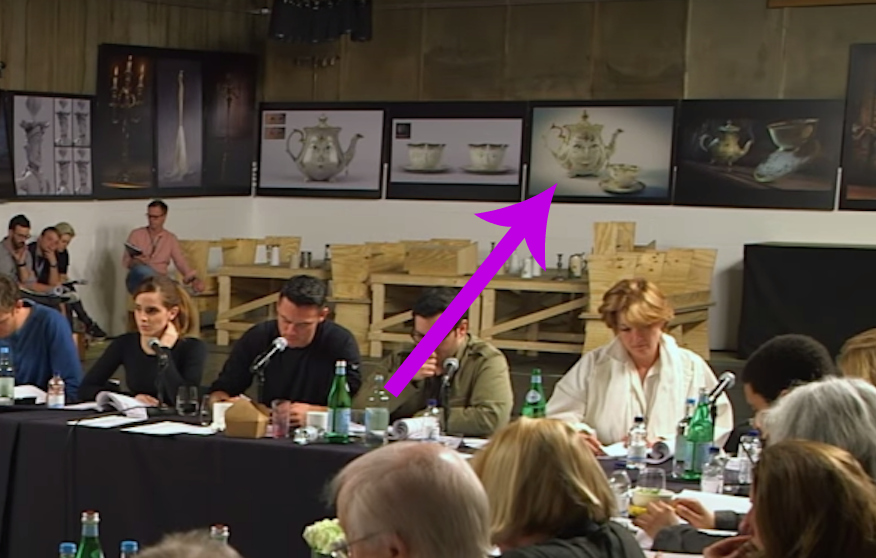 And yes, (probably) sitting in front of this picture of Mrs. Potts (it's hard to tell) is none other than the IRL Mrs. Potts, Emma Thompson.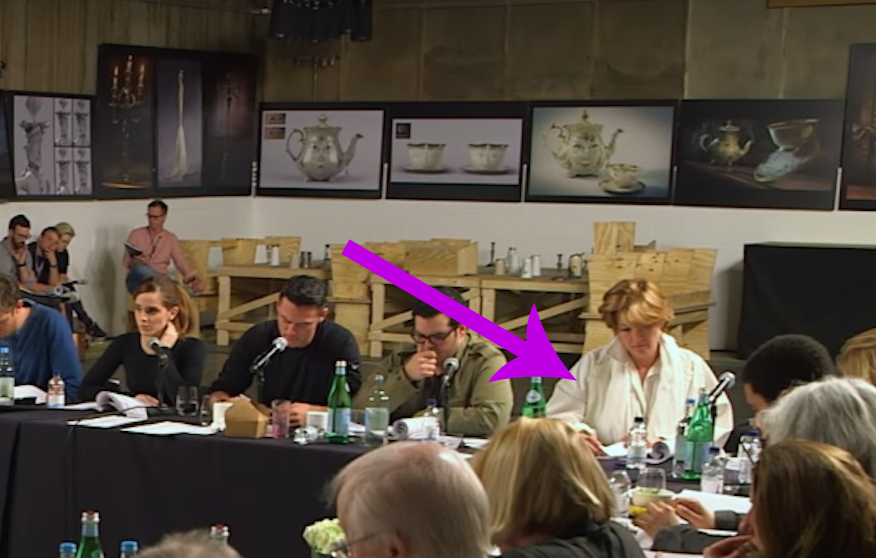 So that's, uh, Mrs. Potts, you guys. Let's just state the obvious: This is not the Mrs. Potts we're used to having sing, "?Tale as old as time ?." But this is our new Mrs. Potts, now, and forevermore.
The small teacup next to her is obviously her lil' Chip. In the picture on the left, you can very faintly see what Chip's cup-face is going to look like. There's also a silver teapot to the far far left…and that's Mr. Pots? IDK, IDK IDK, maybe? Unless that's another early concept rendering of the Mrs.
Disney is releasing a longer behind-the-scenes look at the upcoming live-action movie, and that'll be released on September 6th, along with the OG Beauty and the Beast movie on DVD. Hopefully then we'll get a much better look at this beloved character — and maybe a longer look won't give us so many teapot nightmares SORRY SOMEONE HAD TO SAY IT.