A New Moon Total Solar Eclipse in Sagittarius Is Happening Today—Here's What This Means
Expect to let go of outdated views.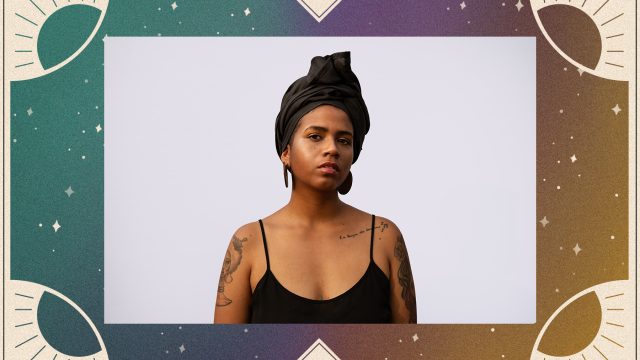 The solar eclipse in Sagittarius occurs on December 14th. During this time, you will yearn to discover infinite truths due to Mercury's alignment with the eclipse. This may be hard, as elusive Neptune adds a touch of confusion to matters and action planet Mars heightens the intensity. This luminary connects with the South Node of Destiny, so you are letting go of outdated views, reactions, and feelings. Fasten your seatbelts; it's gonna be a bumpy ride!
Below is your new moon solar eclipse horoscope. Make sure to read your rising sign, too.
Aries
The truth may be confusing now, which means it's best to let sleeping dogs lie before you discuss situations that will create conflict with others. Taking the high road is challenging, especially if you have a lot to say about the matter and situation, but sometimes it is necessary.
Taurus
Setting realistic goals for yourself is essential at the moment. Before you commit to situations and tasks that are out of reach this week, make sure that you are setting an attainable and reachable bar for yourself. Overpromising and overcommitting will cause problems in the long run. Keep it simple!
Gemini
Time's up when it comes to your relationships. This means that you're reassessing who you want to keep in—and remove from—your life. To be honest, you may not even be sure what moves you want to make right now. You can stand still for a little longer.
Cancer
You've been scatterbrained for quite a while, and this luminary isn't helping you get more organized. But it will take a lot of nonessential work off your plate, which will make room for projects that matter. Then you'll have space and time to focus on important tasks this month.
Leo
In order to allow yourself to fly high on the wings of love, you need to set boundaries with your partner. This means that you have to align with the limits you've set for the other person in your partnership. The moment you both learn to respect boundaries, your relationship will evolve.
Virgo
You want to connect to your home and family, but being present when you're with them is hard. The reason is that you are giving too much of your energy to the ongoing drama in your situationship or with your S.O. Don't engage with matters that frustrate you. Take it easy!
Libra
Having the last word doesn't necessarily mean winning the argument. Sometimes it's better to leave a situation alone before the energy is heightened. Resist the urge to respond with snarky comments. Always choose the path of least resistance to prove your point (which will happen when the energy calms down).
Scorpio
Before making a big financial investment, review the fine print. If not, you'll find that there are a lot of caveats and things that you didn't see coming. Have a trusted friend or family member review the documents with you. Two sets of eyes are always better than one.
Sagittarius
You're now being thrust into the limelight, which you're really not down for. This means that people will have the opportunity to judge your lifestyle without knowing the facts. A word of advice: Turn off your phone and log off of social media. Focus on yourself, not what everyone's saying about you.
Capricorn
Just because you're not standing up for yourself doesn't mean that you're a pushover. You're just sussing out the situation to see who to confront and what to say. TBH, you may not think this situation is worth the drama and choose to focus your energy solely on positive matters.
Aquarius
Your squad isn't being 100% upfront with you at the moment about how they feel regarding your situationship. Unfortunately, their true feelings will come out now. But you can totally mend fences between everyone if you don't choose sides and serve as a mediator so your BFFs and S.O. can connect via Zoom.
Pisces
Transitioning into your new role at work may be hard, as you're not quite sure what it entails. Don't let your internal fears hold you back from achieving your professional goals. Have a few pep talks with yourself in the mirror to ensure you are ready to crush it professionally.