What the dreamy new moon in Pisces means for your zodiac sign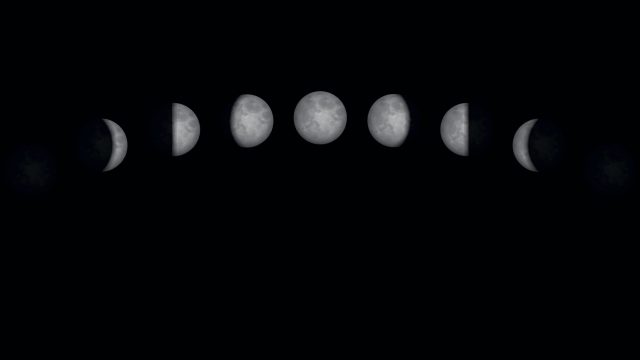 Feel that new energy in the air? It feels like almost anything is possible, right? Well, breathe in those #goodvibes, friends, because a new moon in Pisces is here. Late on March 5th and early in the morning on March 6th, we'll be treated to a new start in the sign of the faithful and fantastical fish. Pisces is famous for her brilliant imagination and ability to tap into her powerful intuition, and TBH, I can't think of better gifts to power this brand new lunar energy.
New moons are all about new beginnings and planting seeds for fresh starts and new ventures. This is when we lay the groundwork for our intentions. When we tap into the sensitive and creative nature of Pisces, we're able to conjure up fertile visualizations and push beyond what our senses perceive. Allow the fish-y vibes to inspire you to dream bigger and bolder than ever before. If insecurities pop up (as they tend to do when we desire abundance), allow the compassion of Pisces to soothe you. You're enough as you are right now, and, yes, you do deserve all that you can imagine.
Here's what this new moon means for your zodiac sign:
ARIES
Let this new moon soften your edges, Aries. You don't need to push and pull to get what you want. You can simply be.
TAURUS
Allow yourself to dream big, Taurus. Not everything has to make sense or be practical in order to work. Often the passionate projects don't.
GEMINI
You're more cerebral than dreamy, Gemini, but what if you tapped into your sensitivity? What might you find there? Vulnerability is your secret weapon.
CANCER
You have incredible intuition, Cancer. Allow it to guide you where you need to be right now. Even if it seems implausible, it's possible.
LEO
What if you included others in your dream, Leo? You tend to plan and strategize alone, but collaborating might help you catch that break you desire.
VIRGO
The truth is, you're a sensitive soul, Virgo. You just don't like to share this fact with others. Now is the time to let your guard down and let the world in. You're supported more than you know.
LIBRA
You like to weigh the pros and cons of your biggest life decisions, Libra, But there isn't always a checklist when it comes to pursuing your dreams. Try this: follow your heart.
SCORPIO
Your wild imagination is about to go into overdrive, Scorpio. While you might doubt that you can pull off your visions, don't. You're way more powerful than you give yourself credit for.
SAGITTARIUS
You're more of a deep thinker than a dreamer, Sag. But what if everything you ever wanted could be attained by having a little bit more faith in the esoteric?
CAPRICORN
Under your serious reserve lies a soft heart, Capricorn. When you tap into your emotions, you'll find that you have more freedom than you realize. Allow yourself to break free from your own self-made constraints.
AQUARIUS
You're already full of innovative ideas that help the greater good, Aquarius. Let this new moon help you to cherish and believe in yourself more than you usually do. You can make your ideas into reality.
PISCES
You'll be feeling major feelings and dreaming all sorts of dreams, Pisces. The best thing you can do for yourself? Honor what comes up, don't doubt what you feel, and focus on one dream at a time.
Dreaming is important to our everyday lives, bbs. Our visions lead to intentions, which lead to aligned action, which then leads to dreams coming true. So dare to dream and believe you're able to create what you see.