A new "Moana" trailer is here and it's super intense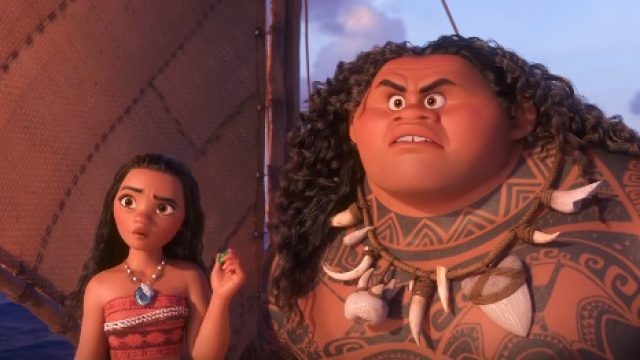 Recently, Disney treated us to a poster of its newest princess that absolutely oozes girl power vibes and now they've come back to bless us with a new Moana trailer that's super intense and filled with major #dramz. There are endless reasons why we're more than ready for Disney's latest Head Princess in Charge to hit the big screen, but one of them has to be the fact that Moana has a body type that accurately reflects those of real-life women. Plus she's fiery AF, as demonstrated by her fearless face-offs with her gargantuan demi-god sidekick Maui, who's along for the ride to irritate her as much as he's meant to guide her.
So, let's get back to that intense drama we mentioned. The new trailer sees Moana and Maui going head-to-head about basically everything under the sun, but because she's a total boss, she's not afraid to call him out.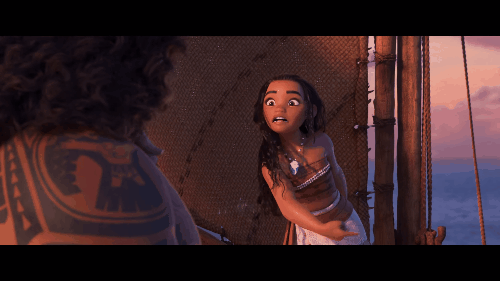 Um, yeah…we're not sure that worked out very well for Moana, but we appreciate her valiant efforts. Anyway, we're seriously doubt anyone's missing the presence of a predictable ol' love interest, especially when the trailer's filled with even more hilarious disagreements, eye rolls, death-defying drops, unidentified ocean enemies, and just ALL OF THE DRAMA you could ever want from a princess' Disney-sanctioned quest to a save her family from lurking dangers.
Seriously, get into it. It's better than a soap opera and we're obsessed with every minute of it:
https://www.youtube.com/watch?v=LKFuXETZUsI?feature=oembed