A brand new Super Mario game is coming to iOS, so goodbye productivity
Before the end of 2016, you will have at your fingertips — and literally in your hands — a brand new Mario game. Is this the best news or BEST NEWS?
Earlier today, Apple held one of their usual BIG events where they start rolling out new products and features for all their devices. And sure, while news about the next iPhone is something to celebrate, this new Mario news is so much more exciting. Be prepared to lose all your free time to this, and probably a lot of battery life, too.
The game, titled "Super Mario Run" does not require you actually keep Mario running. Instead, he runs on his own across the game, leaving you free to simply tap the screen to make him jump.
"In this game, you constantly move forward through the courses while using a variety of jumps to navigate," the game's product description reads (because yeah, it's already up in the App Store). "Your character will behave differently depending on the timing of your taps, so it's up to you to show off particularly smooth moves, gather coins, and reach the goal.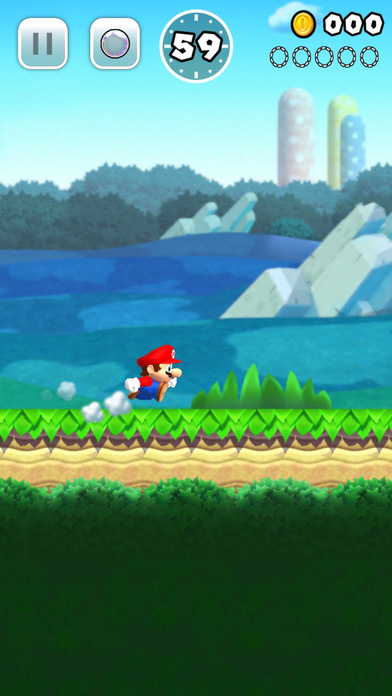 It also means you only need one hand to play the game, leaving the other free to do actual work, whether it be school, or your job, or walk the dog, cook dinner, whatever. Mario's going to keep running, you're going to keep playing, and everyone wins (the game, hopefully).
The game will eventually be released on Nintendo platforms, but first, iPhones. Needless to say, everyone is kinda freaking out about this: false
https://twitter.com/udfredirect/status/773571023849525249
It's believed that yes, the game will actually cost you a few hard earned dollars, and sadly yes, it's not available for Android — YET. You can sign up to be notified the moment the game drops in the App Store, and it's expected to be out around the Holiday season. Start saying goodbye to your free time.