This new MAC Cosmetics app is perfect for the makeup-obsessed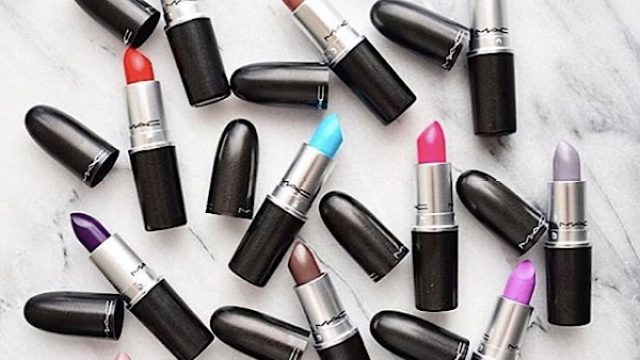 Watch out, Sephora. MAC is fueling the fire that burns our makeup addictions by giving us two of our favorite things: stuff to look at on our cell phones and free rewards. As PopSugar reports, they've just rolled out an amazing new app that gives us access to fun membership benefits (think early access to products!), keeps track of our purchase histories (which is kind of a scary prospect, TBH, but we'll take it), and allows us to easily locate our nearest MAC counters (this would totes come in handy when we run out of "Ruby Woo" and need a refill ASAP).
You can also receive notification messages about new events and launches, read the brand's blog without navigating away, and keep track of your most-loved items using the handy little "favorites" section.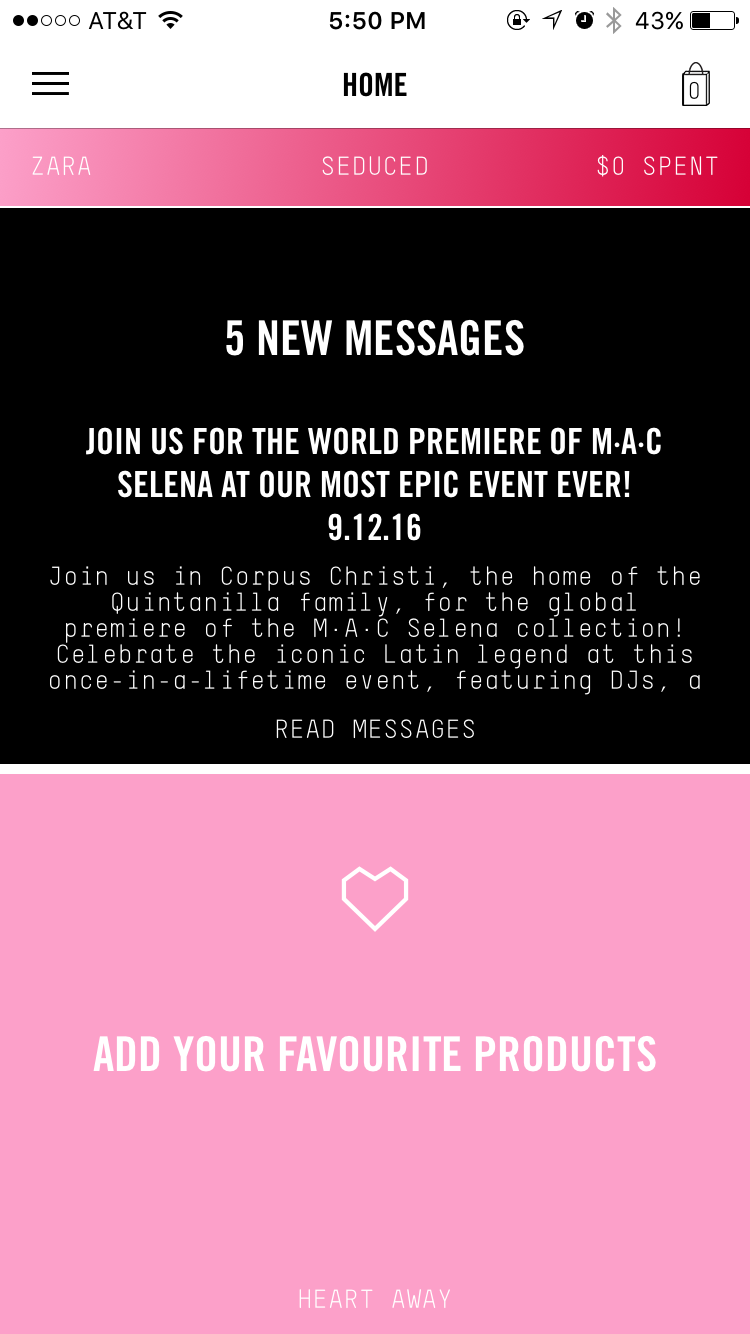 In short, this makes buying makeup even easier and more fun, which we didn't really think was possible until now.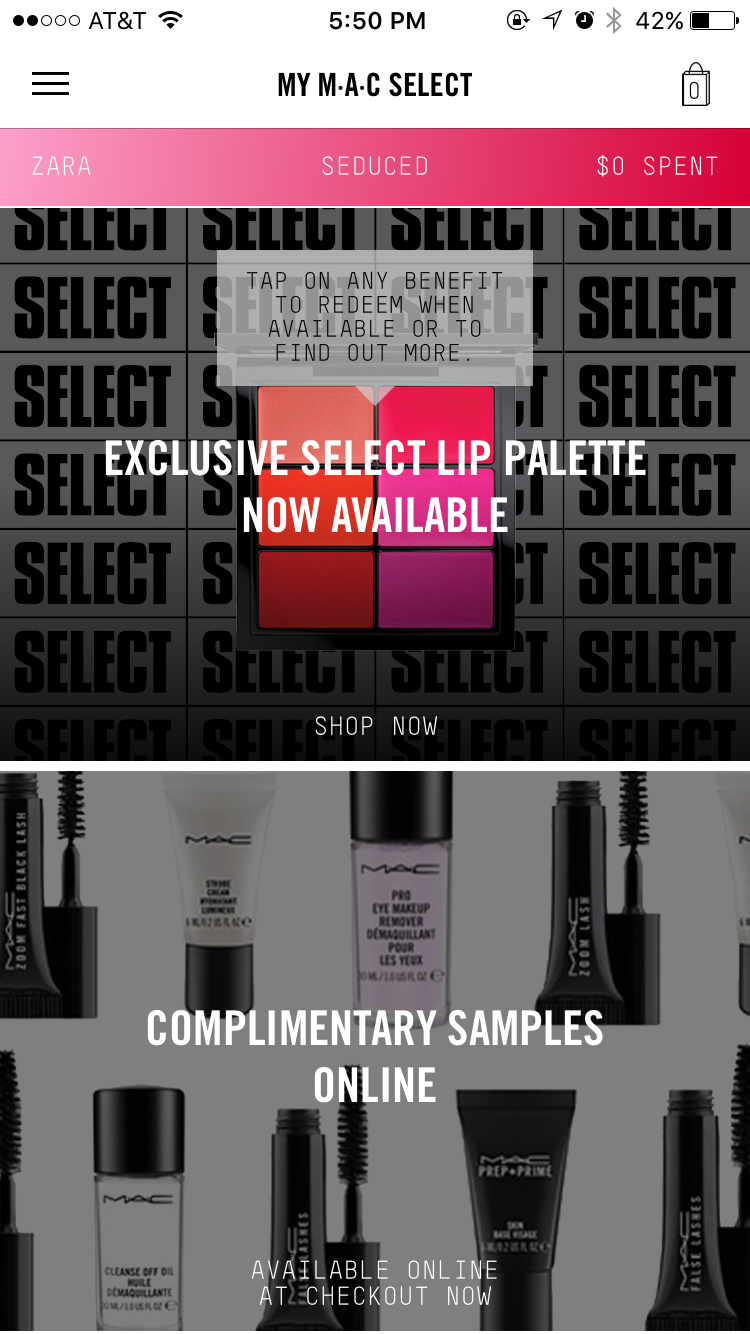 There are a few levels that reflect your level of devotion to the brand (which is really just my  fancy way of saying "how much money you spend on MAC products"). "Seduced" is the first one, and it grants you access to exclusive products, an anniversary gift, and free samples when you order online.
Spend enough money to hit the "Devoted" or "Obsessed" tiers and get even sweeter rewards (the top tier will even get you two free makeup applications and access to exclusive products!)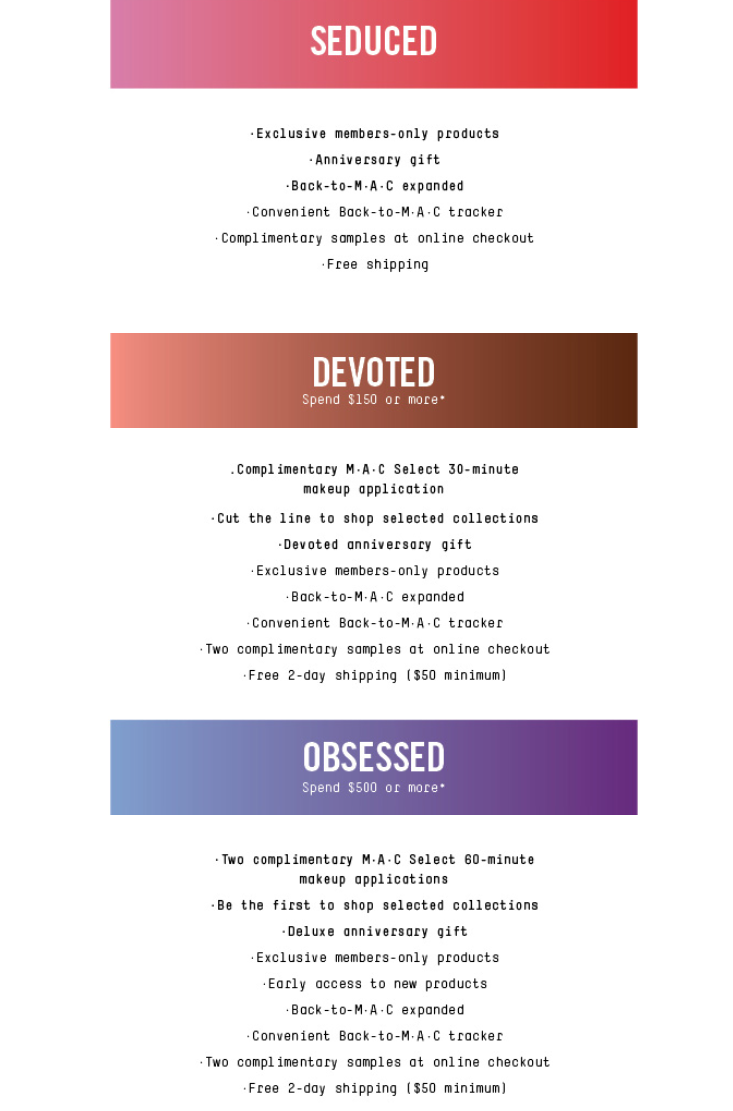 We're about to go explore every single little feature this game-changing launch has to offer. Will you be downloading the MAC app? Here's where you can find it!