Could there be a new Lady Gaga song coming this Friday?
It's been three years since Lady Gaga last released an actual pop single. While we've had a joint jazz album with Tony Bennet and her emotional ballad "Till It Happens To You," which was written with Diane Warren, it seems that Gaga has been taking her time sculpting her fifth album.
That's not to say that the singer has been taking time off. Rather, she's been super busy starring in Ryan Murphy's creepy American Horror Story: Hotel, and there are rumors flying that she's also set to star in the sixth season of the TV horror show.
However, people (i.e. us) are really craving a new Lady Gaga single, and it seems that there might be one on the way…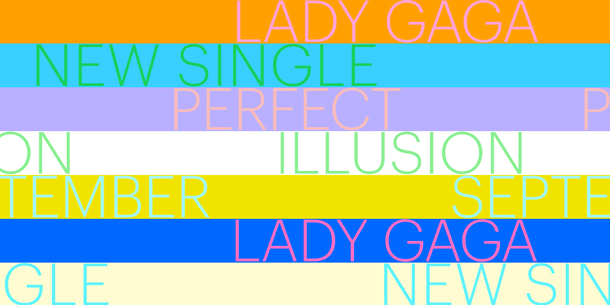 Late last month, Gaga updated her website to reveal that there was a new song coming in September. Titled "Perfect Illusion," the song is allegedly a collaboration with Tame Impala's Kevin Parker, Mark Ronson, and producer BloodPop, who has worked with Britney Spears, Grimes, and Justin Bieber.
Now it appears that we might be getting Lady Gaga's "Perfect Illusion" sooner than expected.
One over-zealous fan examined the source code for Lady Gaga's website and uncovered a subpage that seemed to confirm that the song might be coming AS SOON AS THIS FRIDAY!
Similarly, the page revealed that there might be snippets to be uploaded, too, which means we could be hearing a part of Gaga's new music at any possible moment.
https://twitter.com/udfredirect/status/771511267077087232
What's more, a radio exec from iHeartRadio has also tweeted stating that the song is indeed coming this Friday, September 9.
O-M-G!
Recently Lady Gaga shared a picture hinting that she'd already shot the music video for "Perfect Illusion."
*SO* it might be safe to assume that by the end of this week we'll be blessed with new music from Gaga! We're just so eager to hear what "Perfect Illusion" sounds like…