Brace yourself — there's a brand new New Kids on the Block music video!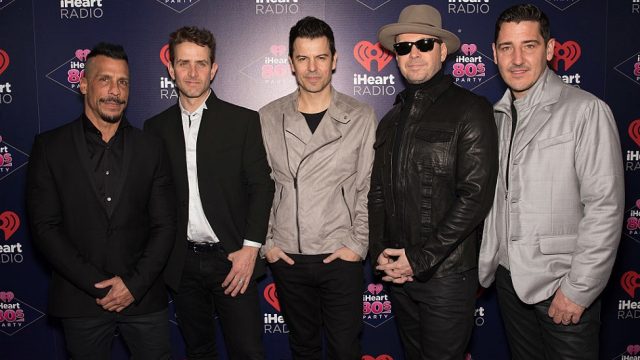 Have you been Hangin' Tough since the late '80s? Well, you might want to sit down for this news. A brand new New Kids on the Block music video has just been released, which means that it's time to dust off your microphone (your hairbrush) and hit the stage (your bed).
The band hasn't released new music in about four years, so we're so happy that they're still at it. The song, called "One More Night," is set to be featured on their brand new EP. Titled Thankful, it'll be released in May.
The video officially premiered through Billboard.com, and quickly made headlines. What can you say? With boy bands, everyone loves a comeback.
Watch and see if your favorite New Kid still makes you swoon.
https://www.youtube.com/watch?v=wvPKnhEWkaA?feature=oembed
Well, that's going to be in our heads all day.
While we loved seeing the guys solo, we loved the moment where they all met up to perform the song for fans — complete with fun, minimal choreography.

While they're no longer "kids," these guys still know how to create a decent tune. We're sure that somewhere out there, Candace Cameron Bure and Andrea Barber have this song cranked on their stereo.
 We wouldn't be surprised if "One More Night" makes an appearance during the third season of Fuller House, as well!