The new judges of "The Voice" give contestants a lot to live up to with this amazing performance of "Dream On"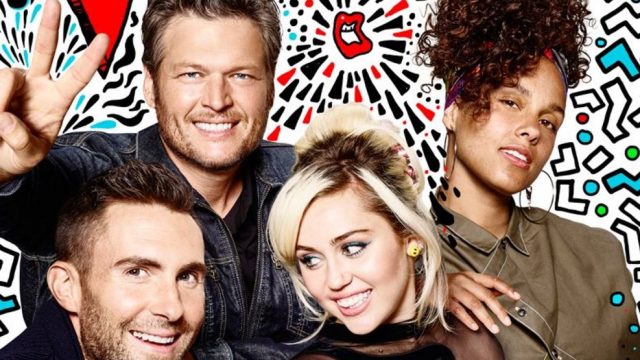 Last night, the newest season of The Voice premiered on NBC, introducing its new panel of judges. Adam Levine and Blake Shelton are returning, and joining them are Alicia Keys and Miley Cyrus, which we think creates a great panel of different tastes and talents for selecting the next great performers.
They debuted the new panel with a killer performance of "Dream On" by Aerosmith.
https://www.youtube.com/watch?v=2l2HQdPt92U?feature=oembed
WOW! That will definitely get the contestants pumped up to perform their best for the judges. Although they have set a really high bar, and that will be stiff competition to overcome.
Alicia Keys started it off with her beautiful, soulful voice.
Alicia has been singing her way into our hearts since our middle school days, and she hasn't lost any of her magic. Also, can we talk about this fabulous graffiti jacket with those '80s-inspired puffed sleeves. We love it.
Blake Shelton croons a little country into the Aerosmith song.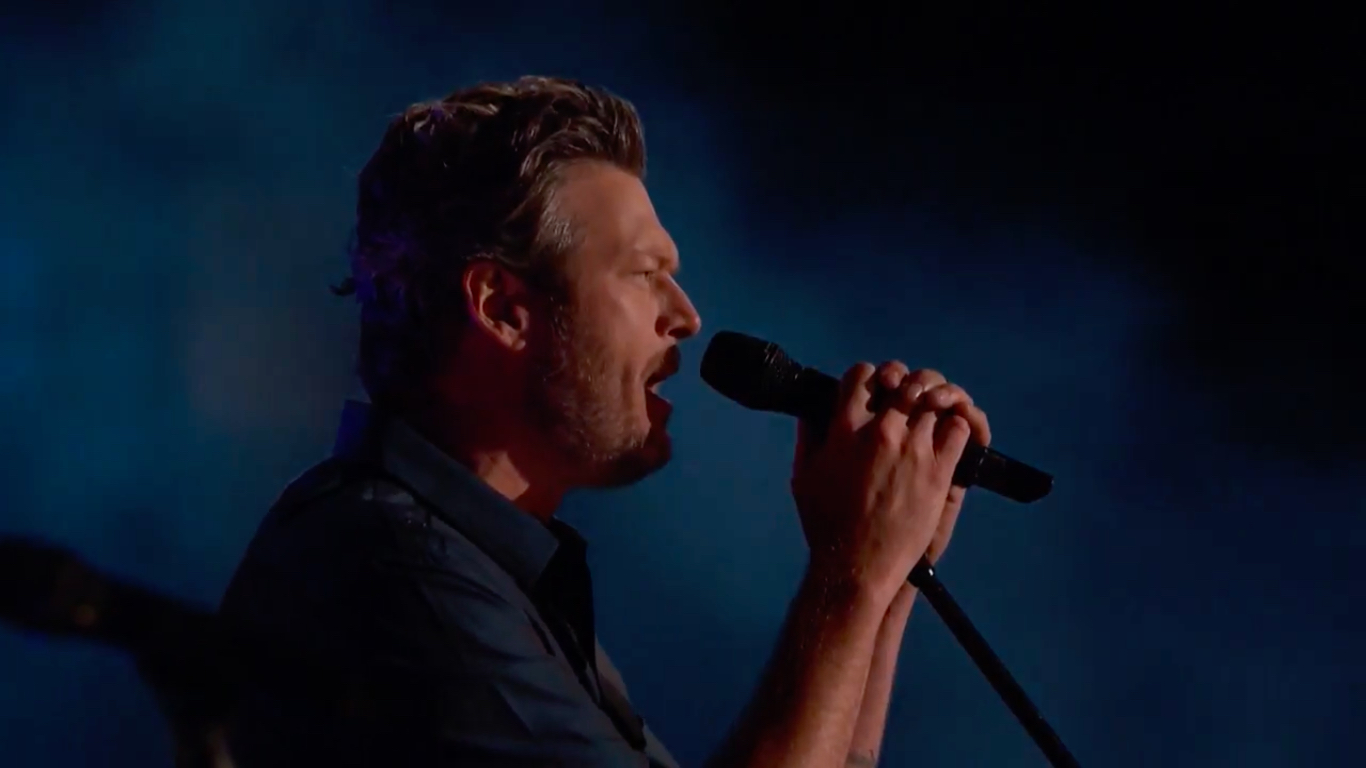 He's our favorite country boy turned judge, and we are excited to see another season of he and Adam's antics.
Although we can't deny we are SUPER excited for Miley, and she totally stole the show.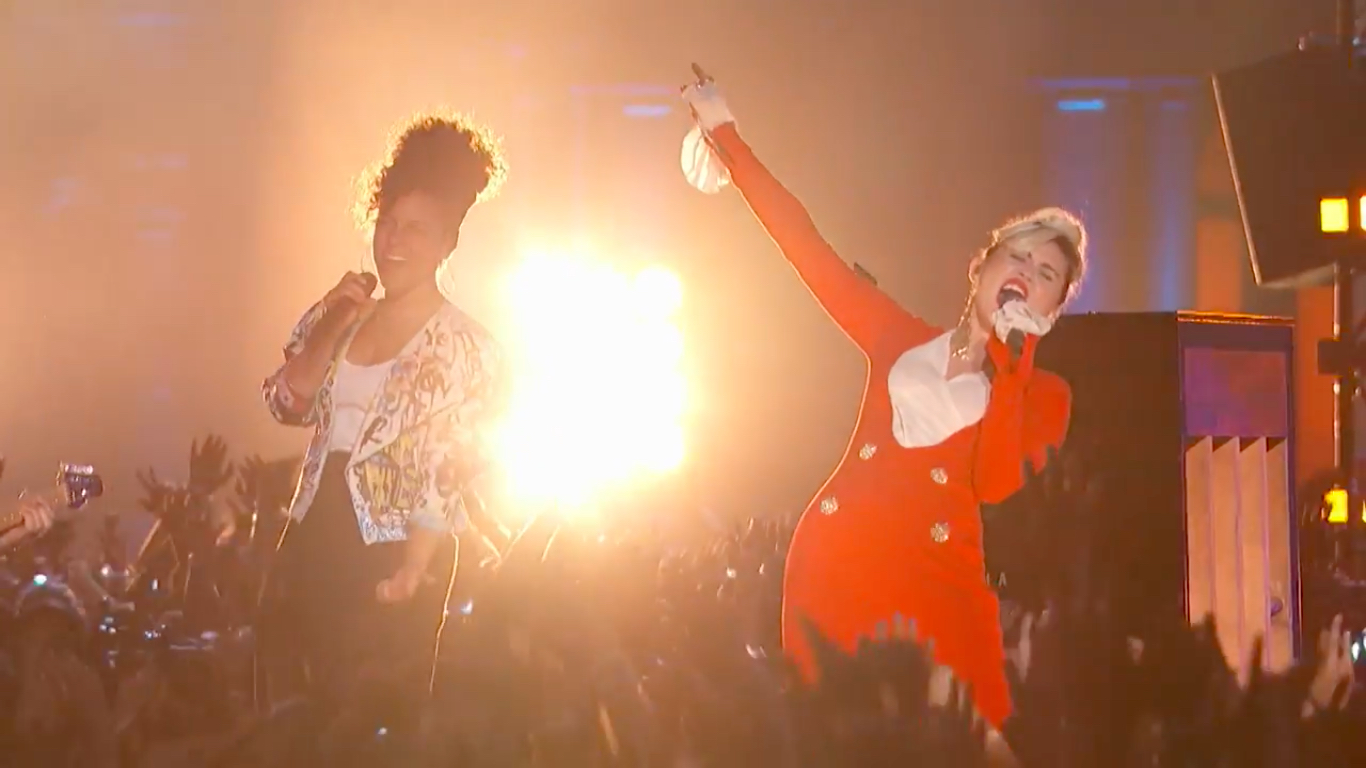 Because she's often got our attention with her fabulous fashion or hilarious antics, we sometimes forget that Miley can SLAY the microphone, and she showed it off last night!
And we were for sure excited about our fave tattooed judge with his angelic voice.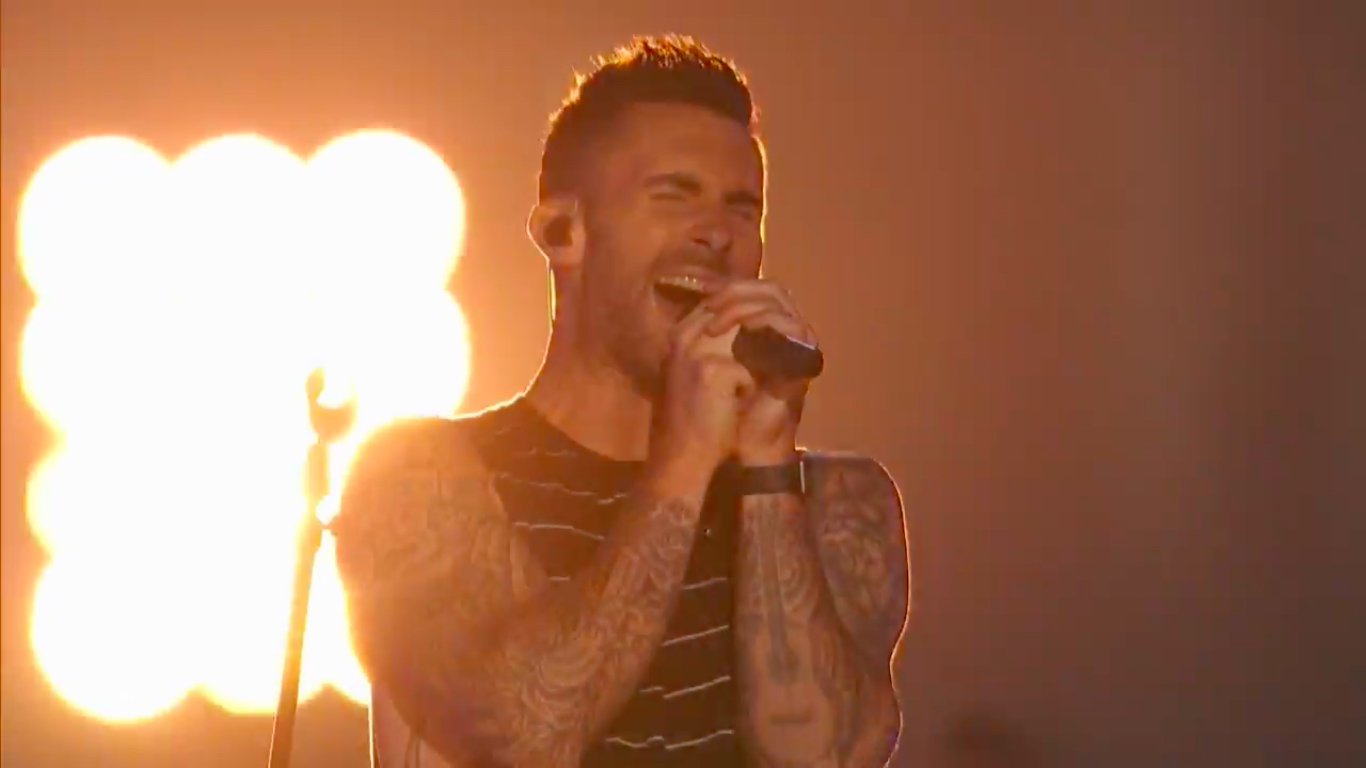 Adam Levine took that crazy-high note at the end and totally killed it.
These judges are really heating things up!