The new international "Rogue One" trailer gives us more Darth Vader, more Jyn, and a first look at Jyn's mother
The next addition to the Star Wars franchise will be released in December, and we could not be more excited. In this new Rogue One international trailer, Darth Vader makes a more extended appearance, and we learn more about the lead character Jyn Erso's history. Jyn, played by Felicity Jones of The Theory of Everything, looks poised to be one of our new favorite lady heroes in the movie. And this new trailer gives us more detail about Jyn's backstory that definitely piques our interest.
Watch Jyn take on the Empire here:
https://www.youtube.com/watch?v=T91xqab1MhE?feature=oembed
In this trailer, we finally meet Jyn's mother Lyra (Valene Kane) who gives her a crystal necklace while talking about The Force and we assume this means the necklace will have an important role later in the film. We also see Jyn's father (Mads Mikkelsen), who leaves or is taken by the Empire to presumably help them build the Death Star. Jyn will clearly have a difficult and emotional journey as she tries to balance saving the Rebellion and (possibly) her family. But that's totally what we want to see right now. We need to see complicated, smart, brave women making a difference to improve their world. We feel like Jyn's inspiring story may be needed more than ever this holiday season.
And we of course got a badass new look at one of our favorite villains, Darth Vader.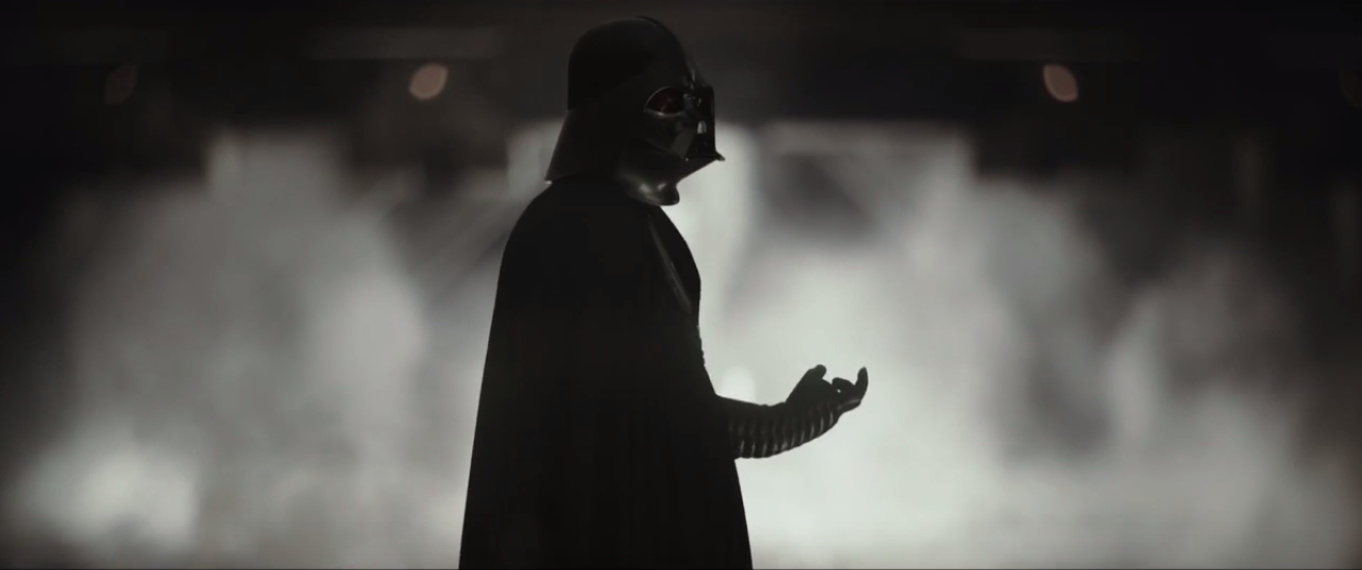 The trailer doesn't give us a lot of clues about how much Darth Vader will be involved in the movie, unfortunately. But his deep, audible breaths send chills down our spine throughout the trailer.
Rogue One hits theaters December 16th.
We can't wait to see the full story of this awesome lady.
And Rogue One gives us a much-needed thought from Jyn for all of us after a tough week. "Rebellions are built on hope." So we better not lose hope!