You need to put your eyes on this new "Inside Amy Schumer" promo
Last year, Amy Schumer transformed from a popular, pretty famous comedian to an award-winning mega-famous superstar, whose name is basically synonymous with the word comedy. Pretty much wherever you turned—TV, awards shows, stand up, or movies—Amy was there making us laugh hysterically.
But it's not easy to be (and stay) on top of the comedy world. Many people were speculating that the next season of Inside Amy Schumer would suffer as a result of Amy's newfound mega-exposure. As if we all could somehow ever tire of this woman's wacky antics. Spoiler alert: That's impossible.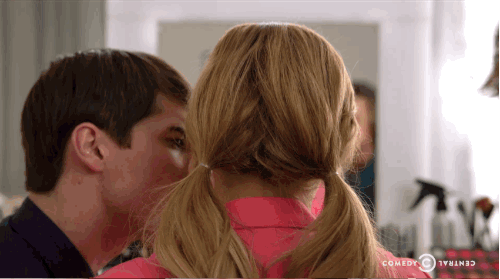 But being the self-aware performer she is, she decided not to ignore the meteoric rise to fame she had last year. Instead, she chose to address it the best way she knows how… by being direct and turning it into a joke.
In the latest Inside Amy Schumer promo, Amy is being treated by a doctor for (you guessed it) over-exposure. The doctor pleads with a concerned Amy that the only cure for her diagnosis is to go away for a while.
She treats it with such seriousness and concern that for a moment you wonder if this might be leading to an announcement that her show is going on hiatus. Then, she makes it clear she's going to continue to do what she wants. And, in typical Amy fashion, ends the spot with a hilarious innuendo to "keep exposing herself."
The video is short and sweet, but packed with so much goofy humor it makes us excited for April 21, when we get to see the current reigning Queen of Comedy back at it again.
Inside Amy Schumer
Get More: Comedy Central