This new highlighter from Ofra Cosmetics is purely dazzling and it will probably be our new holy grail product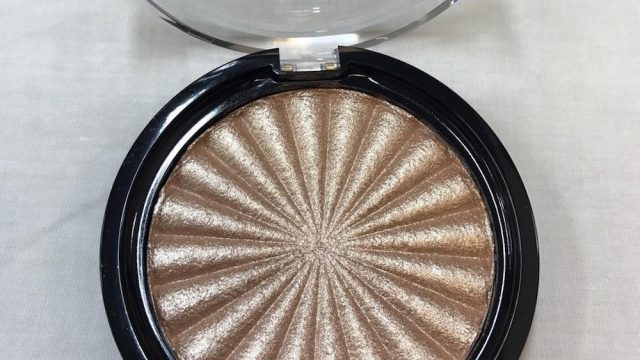 Highlighter has to be the most addictive makeup product of all time. Once you get used to having an illuminated cheekbone, there's really no going back. Ofra Cosmetics is releasing a new highlighter that has all the makings of a holy grail product. Blissful will be part of Ofra's holiday collection, which is set to be released next week. Set your alarms! But seriously, looking at this golden goodness seems like an eternity away. Before you write this off as yet another highlighter, this one's a little different. It's made with a liquid to baked technology that gives you more sheen and pigment.
This isn't the first time the brand has made a splash with their highlighters. Ofra's Rodeo Drive highlighter is a vlogger fave, and looking at this close-up, we can totally see why.
Unlike other highlighters that can go ashy pretty quickly, this one looks great on EVERYONE!
We're pretty sure this new shade will follow in the same gorgeous footsteps as Ofra Cosmetics Beverly Hills highlighter. It's a bit more of a true gold which is perf for jewel toned holiday lippies. Beverly Hills retails for $35, so we're guessing Blissful will be in the same ballpark.
Happy strobing!