Jake Johnson thinks "New Girl's" Nick and Jess will get married, and we are LOSING it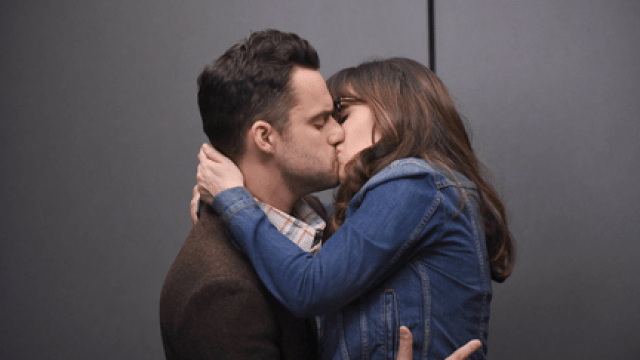 Jake Johnson took to Twitter to answer fan questions on Sunday (#BLESS), mostly about his past and upcoming projects — and New Girl, naturally, was a big focus. The show was recently renewed for a seventh and final season, and ended with Nick and Jess ~finally~getting back together.
But wait, it gets so much better. Johnson thinks that Nick and Jess will take their relationship to the next level, and get married in Season 7. We repeat: HE THINKS NICK AND JESS WILL GET MARRIED.
We're L-I-V-I-N-G for this, but also have so many questions: Will they actually? (The show will have a time jump, and feature major milestones for all main characters after all…) If so, will we see a proposal, and wedding, this season? Will Ferguson be the ring bearer?!
https://twitter.com/udfredirect/status/871460240268644352
false
New Girl is expected to come back in Spring 2018, so we'll *sigh* likely have to wait on all that. But, Johnson did delightfully address a number of other questions to hold us over.
How he feels about the show coming to an end
false
And about the final season being shortened
false
What he knows about a potential return from Coach (Damon Wayans Jr.)
false false
Whether The Pepperwood Chronicles will actually be written
false
Whether the cast has dabbled in True American
false
Will he take a souvenir from the set?
false
How he brings his (brilliant) choreography together
false
Favorite season
false
Favorite Nick quote
false
Unrelated to New Girl, but who doesn't love Ben Schwartz?!
false
But actually, what if we get to see a Nick-Jess wedding this season?! Consider this our bid to be a part of the bridal party.