Holy Stark, do these new 'Game of Thrones' cast photos give away major spoilers?
Cover your eyes and ears, Game of Thrones fans, or prepare to be pissed beyond measure. Well, maybe. According to NME, cast photos that have surfaced online may or may not contain huge spoilers for Season 7 of Game of Thrones. Obviously, fans have their theories about a ton of Season 6 storylines, like who Arya Stark really is and much more, but here's where the sorta kinda eh maybe spoiler comes in. The photos show Maisie Williams and Isaac Hempstead-Wright on set preparing to film and it looks as though Williams is wearing distinct Northern clothing.
Does this mean an Arya/Bran reunion? EEP!
NME also reports that Gwendoline Christie, Kit Harrington, Bella Ramsey and Megan Parkinson were on set, with Parkinson dressed in Northern garb as well.
OH SNAP, Y'ALL. What exactly does this mean?!
https://twitter.com/udfredirect/status/786148689865760768
No, like seriously. What does this mean? Is there a major Stark sibling reunion about to happen? Does Arya make it back from all of her ridiculous adventures? Do all of these characters get to live another day? WHO KNOWS REALLY. And even if there was some delicious scoop to reveal, I absolutely wouldn't tell you because SPOILERS ARE THE DEVIL.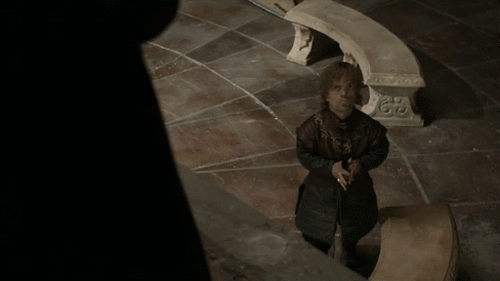 All I know is that there will be an epic sea battle and that Sophie Turner cried real tears over Season 7's script, so whatever's going on in these photos just might make you shed a tear or two when GoT's new season premieres next year.