New footage from the set of "Fuller House" is giving us major nostalgia feels
Guys, it's January 26. Know what that means? Sure, the first month of 2016 is somehow already almost over, which means we're being bombarded with Valentine's Day candy at every turn in the grocery store. But more importantly, it means EXACTLY ONE MONTH UNTIL THE PREMIERE OF FULLER HOUSE. Go ahead and scream – we already are, simply because we're imagining all the catchphrases (have mercy!).
Netflix has been kind to us in the time since its Full House revival was announced last year, giving us trailers here and there and releasing photos from the set. Most of the cast members — including Candace Cameron Bure, Jodie Sweetin, Andrea Barber, John Stamos, Bob Saget, Dave Coulier, Lori Loughlin, and even Scott Weinger — have also shared lots of on-set photos and stories via social media.
And today, to celebrate the fact that Fuller House premieres in exactly one month, Netflix has generously gifted us a two-minute featurette that includes all our faves hanging out and recording on set (in all the rooms of the older Tanner home we know and love), plus giving us a little inside info the show. SQUEEE!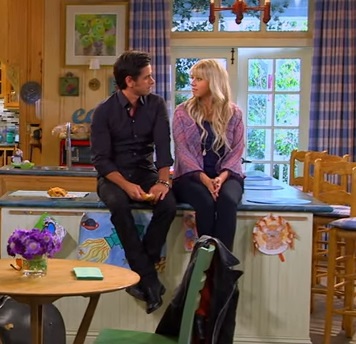 "Fuller House carries the same emotional, loving, family tone through the show that the original did," Bure says in the featurette. Bure, who will be reprising her role as eldest Tanner sister D.J. — along with Jodie Sweetin as middle daughter Stephanie Tanner and Andrea Barber as annoying-yet-lovable neighbor/D.J.'s BFF Kimmy Gibbler — will be a main protagonist of the show.
"In the original Full House, it was three guys raising three little girls. It's now three women raising these three boys," Sweetin adds. "We are a family, and have been since we started doing this show 28 years ago – and have only gotten closer."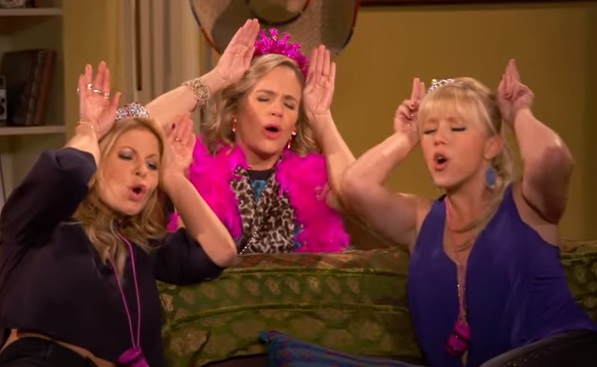 "The first time we were all together as a cast again was at the table read, and it was kind of like we'd never left," says Barber, who also posted on Instagram earlier today with a caption reading, "Tap. Tap. Is this thing on? Check out our newest behind-the-scenes video and celebrate that #FullerHouse premieres in exactly ONE MONTH! #Feb26".
Bure also shared a sweet compilation Insta, complete with the caption, "We're counting down! @fullerhouse is coming to you in 1 month! Here's a sneak peek you don't wanna miss! Link in bio. #Exclusive #FullerHouse #HomeAgain." And wait…is that Mr. Woodchuck!? WE CANNOT.
We guess some things never change. We can't wait to see the Tanner/Katsopolis/Gibbler/Gladstone team back in action, including the best bromance moments between Jesse and Joey.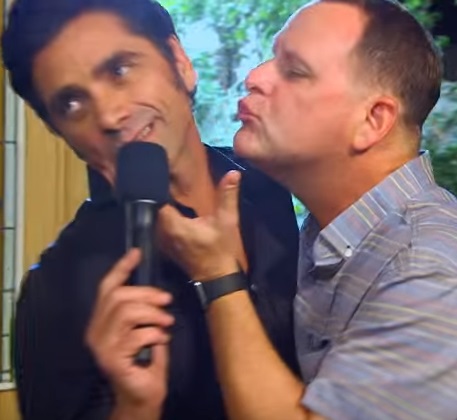 And in the meantime, catch the full (see what I did there?) featurette below.
(Images via Netflix/YouTube and Instagram)