The latest "Finding Dory" trailer is making us misty-eyed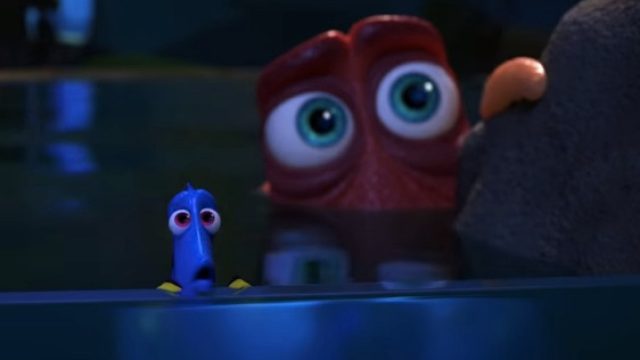 If there is one thing that is certain in this world, it's that Finding Dory is making us feel all the emotions. And it's not even out yet. Heck, the film's theme song alone — "Unforgettable" by Nat King Cole — is heartbreaking when you consider Dory's short-term memory condition. And then we found out that the opening minutes may actually be as sad as Up, which we honestly didn't even think was possible. Now, a brand-new trailer is here and guys, it's beautiful and tragic and hilarious and WE'RE JUST FEELING ALL THE FEELINGS OVER HERE.
The trailer, which was posted to YouTube this morning by The Ellen Show, starts with a young Dory, asking other fish if they've seen her family. Many of the fish try hard to help her. . . but she can't remember any details to give them a clue.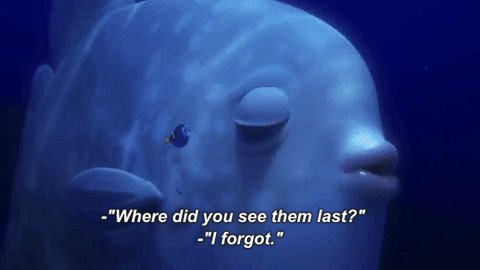 The trailer proceeds to the present, about six months after Finding Nemo, when she's picked up by humans and transferred to a marine life institute. Nemo and Marlin follow her there, and the three embark on a journey to find Dory's parents and reunite them with their daughter.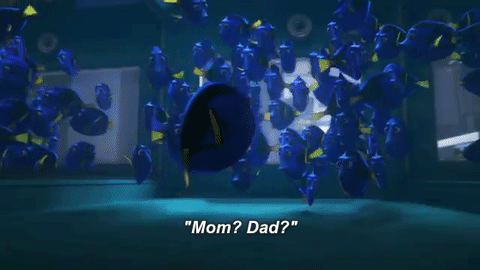 The three of them meet a ton of characters — both old (like Crush the turtle!) and new — as they embark on the quest to find Dory's family. Combined with the beautiful soundtrack that takes us back to 2003, it's no surprise that the whole thing just leaves us in an ocean of emotions. Like, seriously, who knew we could get so attached to a bunch of animated fish?! ONLY DISNEY CAN DO THIS TO US.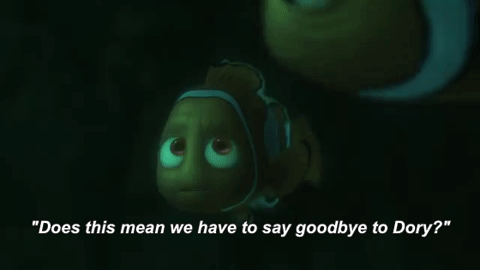 Finding Dory will hit theaters oh-so-soon on June 17th, but in the meantime, check out the full trailer below. Make sure you have a box of tissues handy, because this one's a doozy. https://www.youtube.com/watch?v=