We're getting lost in this gorgeous new "Finding Dory" poster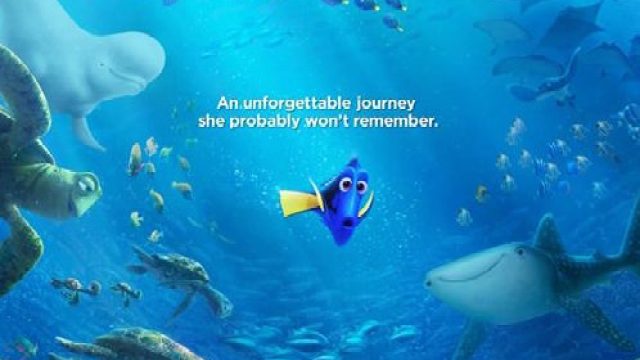 If you need another reason to be totally stoked for this summer's Finding Dory, then here goes: the final poster for the film is here, and it is BEAAA-U-TIFUL. 
The voice behind our forgetful Dory, Ellen DeGeneres, shared the image across all her social media channels earlier this morning, and you can be sure that she's going to bring it up again during her show later today. How can you not be excited when you get your own sequel??
She captured the image noting that the folks at Pixar really managed to highlight her beautiful eyes and fin, and the actual caption on the picture is also perfect: "An unforgettable journey she probably won't remember."
Even if Dory immediately forgets everything, at least she's got good friends to remind her about the adventure. This poster is obviously all about Dory, but it's filled with some of our other favorite Finding characters. Marlin and Nemo are chilling just off the center of the poster, and check out Crush, too. The poster also features a few brand new characters, too, like Destiny the whale shark (voiced by Kaitlin Olson), Bailey the beluga whale (voiced by Ty Burrell), and Hank the octopus (voiced by Ed O'Neil). 
The wait is almost over before we're back in the big blue world. Finding Dory opens in theaters on June 17.