The new "Fifty Shades" movie is going to involve virtual reality and that could get…awkward
Big news for Fifty Shades of Grey fans… the sequel is going virtual. Yes, the new film will involve virtual reality and therefore things could get really, well, shady.
According to Fifty Shades Darker director, James Foley, the upcoming film, which is based on the second novel in E.L. James' book series, will feature virtual reality technology in the way of their marketing materials for the movie.
"Yeah, there's marketing materials for behind-the scenes [of Fifty Shades Darker], where after we finished shooting for the day, the actors would stay over and VR (virtual reality) people would re-create a facsimile of the scene," Foley told an audience on Thursday at the VR on the Lot confab at Paramount via Deadline.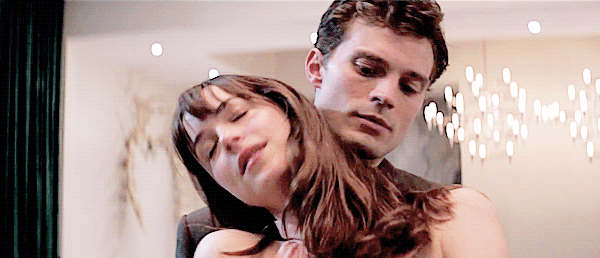 It's obviously intriguing news, so he continued to explain.
"My own personal instinct is that cinema is going to move to VR (virtual reality) because it's an extension of the visual language," Foley told the publication about the technology being used in the marketing area for the franchise. "For myself, watching the material they generated expanded my brain."
While new technology sounds great, all we can think about is the awkward situations that will become even more awkward on screen when they are way more hi-tech. The potential sexual overdrive, won't however be ready for the actual movie scenes just yet. In fact, they might not even be ready by the third movie, Fifty Shades Freed, which hits theaters in 2018. It will be ready for marketing purposes, but not the actual filming.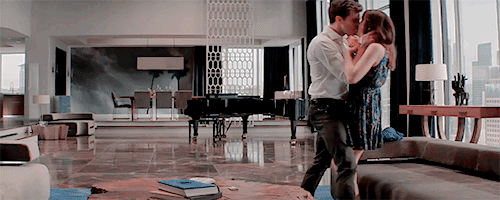 "This all needs to be reinvented," Foley explained about the process of traditional filmmaking to VR. "The train is leaving the station, I think, and traveling really fast."
Despite the changes to Foley's approach to filmmaking and working on the next two Fifty Shades films, the director reassured Deadline that he will still be basing his hiring process on a human level, not on a technical one.
"My idea of collecting a crew has always been the same—you meet people that you know have the technical expertise, and then its just what's in their heart and soul," he said.
Okay, so maybe Fifty Shades Darker won't be going totally digital, but we are intrigued to see what aspects of the marking go full-on VR. Thank goodness the movie hits theaters on February 10, 2017, so we don't have to wait too long to see what the production company has up its sleeves.
If there are VR elements within the film, we're hoping they're not all in the bedroom, because, let's be honest, that might be way too close for comfort.