Is there a new "Fifty Shades of Grey" book coming?
It's fairly safe to say that Fifty Shades of Grey is one of the biggest publishing phenomenons since J.K. Rowling's Harry Potter, Stephenie Meyer's  Twilight Saga, and Suzanne Collin's Hunger Games books.
Spread over three books and penned by E.L. James, Fifth Shades deals with the complicated sexual and emotional relationship between student Anastasia Steele and business tycoon Christian Grey. The books proved wildly successful, despite the controversial subject matter, and have since gone on to sell well over 125 million copies worldwide.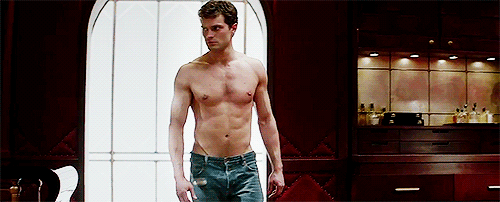 Of course, the books were optioned to be adapted into a film, and in 2015 Fifty Shades of Grey was released. Starring Jamie Dornan and Dakota Johnson, the film was a box office success.
While originally Fifty Shades was meant to just be a trilogy, E.L. James expanded on the book series last year with Grey, re-telling of the first book in the series from the perspective of the titular character, Christian Grey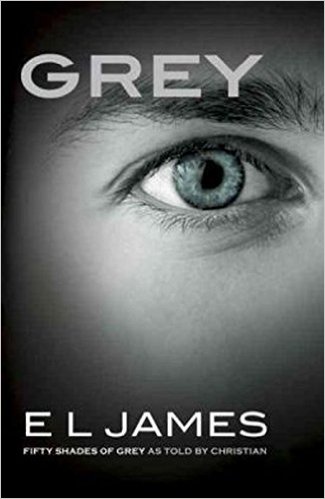 Well, now it seems that E.L. James has confirmed that there's going to be ANOTHER Fifty Shades book.
In celebration of Anastasia Steele's 27th birthday, James decided to treat fans with an excerpt from her upcoming sequel to Grey, which she says is Fifty Shades Darker from Christians POV.
"Good morning all," James wrote on Facebook. "I know you're anxiously awaiting the trailer, and that's happening… soon. In the meantime, in honour of Ana's birthday, there's this" before sharing the pages.
Of course, this obviously excited fans a bit.
"Can not wait for this book! Grey was amazing, gave us a completely different perspective of why he was 'controlling' of her and the things he did for her, made me love him even more <3," wrote one user under the picture.
"I need the 4th book so badly all this waiting is driving me crazy i have read all 4 books 15+ times i cant wait for the film or the new book!!!!!! I wish i had more patience lol thank you E.L James so much for everything and bringing christian into our lives xxx ????," wrote another.
While no specific date has been set for the release of the next book in the series, James hopes that the next instalment would be out by 2017.
Coincidentally, 2017 also sees the release of the hotly anticipated film sequel, Fifty Shades Darker. The film is set to premiere on February 10, 2017. The film sees both Dornan and Johnson reprise their roles of Christian and Anastasia respectively.
We wonder whether the book *might* tie in with the film release? Just a hunch…
Random fun fact: Fifty Shades actually began it's life as Twilight fan fiction.