Warner Brothers has revealed new "Fantastic Beasts 2" plot details, and when can we watch already?!
Calling all fans of Fantastic Beasts and Where to Find Them! Get excited. Warner Brothers has just announced some super exciting new details about the sequel — Fantastic Beasts 2! We. Cannot. Wait.
According to The Independent, your favorites from the first film will all be making another appearance. Expect to see much more of Eddie Redmayne, Katherine Waterston, Alison Sudol, Dan Fogler, and Ezra Miller. Johnny Depp will be back, too!
Who is new? Well, for starters, Jude Law and Zoe Kravitz. Jude will play a young Albus Dumbledore, while Zoe will be playing Leta Lestrange (though you probably already knew that part!).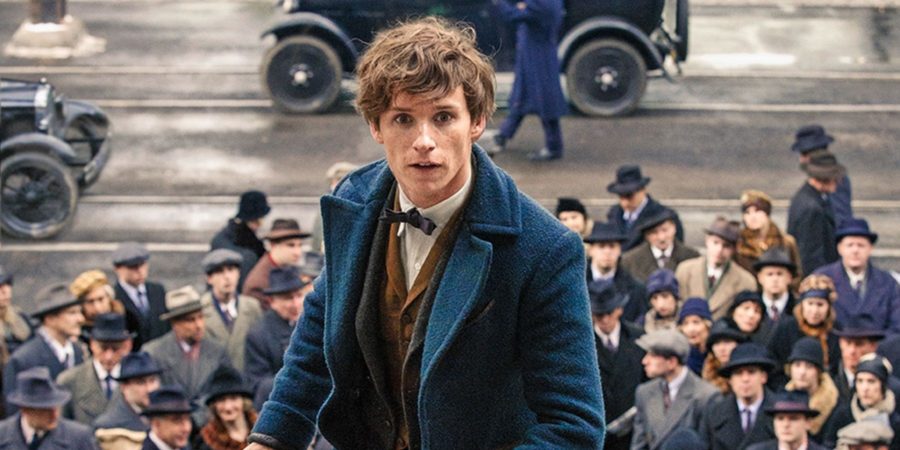 And what's going to be going on in the movie? It's going to start shortly after the last film left off, in 1927, around 70 years before the Hogwarts we know. Depp's Grindelwald is going to be out of prison and looking to enlist some other wizards for his nefarious agenda. "The only one who might be able to stop him is the wizard he once called his dearest friend, Albus Dumbledore. But Dumbledore will need help from the wizard who had thwarted Grindelwald once before, his former student Newt Scamander." Yay Newt! Yay Dumbledore!
But, this time, the movie will be bouncing around a bit. The characters will adventure around New York, London, and Paris! Oooh.
More cast additions include, "War & Peace's [Callum Turner] as the "famed Theseus Scamander," Newt's older brother, with Avengers: Age of Ultron's Claudia Kim joining as a mysterious "young woman we first meet as a featured attraction at a wizarding circus." They'll also be, "William Nadylam as a wizard named Yusuf Kama, Ingvar Sigurdsson as a bounty hunter named Grimmson, Ólafur Darri Ólafsson as Skender, who runs the wizarding circus, and Kevin Guthrie as Abernathy, Tina and Queenie's boss at MACUSA (Magical Congress of the USA)."
Wow.
You'll be able to check out Fantastic Beasts 2 on November 16th, 2018. We cannot wait!