We are doing endless pirouettes for the new "Center Stage" trailer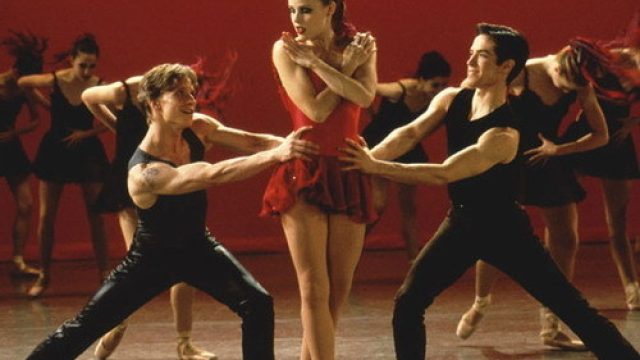 It's been 16 years since Center Stage made its way into our lives. We were obsessed then, and we're about to be obsessed all over again, because Lifetime is giving us a sequel to the classic dance movie, and it's on point. Literally. It's called Center Stage: On Pointe. 
Technically, this is the second attempt at a sequel, as Center Stage: Turn it Up failed to turn anything up. But we have faith in On Point. 
The first trailer for the TV movie was released on Wednesday, and we've been pirouetting ever since (in our minds… pirouettes are hard).
Peter Gallagher and his fantastic eyebrows are back as Jonathan Reeves, American Ballet Academy boss man. Sascha Radetsky and Ethan Stiefel will be reprising their roles as Charlie and Cooper. In the movie, Jonathan assigns Charlie and Cooper the job of to recruiting dancers to compete at an intensive dance camp where the winners will be selected to join the Academy.
Sounds like there will be drama and more drama — and likely a love story thrown in there somewhere.
Center Stage: On Pointe is coming to a TV near you on June 25.