There's so much going on in this new "Beauty and the Beast" poster, we don't even know where to start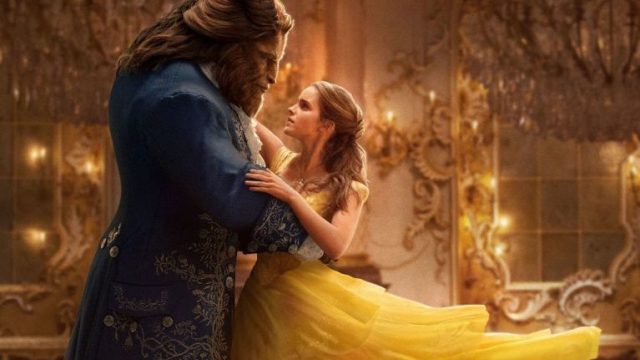 A new poster for the the upcoming live-action Beauty and the Beast film has been released and we are freaking out! In just a few months, all our dreams will come true when the film FINALLY hits theaters. The all-star cast — which includes Emma Watson, Dan Stevens, Josh Gad, Ewan McGregor, Luke Evans, Emma Thompson, Ian McKellen, and a ~million~ other A-listers — have been teasing the film for months.
When the trailer was released last month, we got our first glimpse at the characters we know and love, but this new poster shows some of our favorite enchanted staff members in their human forms.
Josh Gad, who plays Le Fou, shared the poster on his Instagram:
Your eyes aren't playing tricks on you, you are spotting a HUMAN Lumiere and Cogsworth. Seriously, we can't stop squealing! 
https://www.youtube.com/watch?v=OvW_L8sTu5E?feature=oembed
As for those of you who may be skeptical with the remake, as the original 1991 film is so beloved, the 2017 film's director Bill Condon revealed to Bustle that the cast and crew came into the film to pay respects to the original. He said,
"We came at it with such an equal love of the movie that I think you can only use your own kind of criteria as a guide. It's [about] making sure that we're not betraying something."
– Condon
While we can definitely understand the skepticism for this new film, we can't wait to see the new movie and to see how it pays homage to the original. We're counting down the days until March 17th!