Neville Longbottom is shirtless in the trailer for his new TV show, and the internet can't stop staring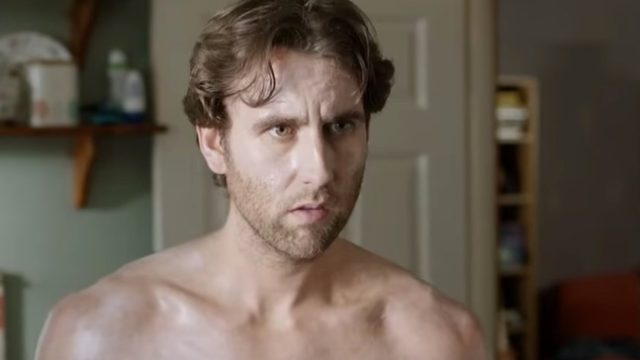 We've known for a while that Matthew Lewis, better known as Neville Longbottom, is all grown up. He's come a long way from the awkward 11-year-old who stood up to his friends in the Harry Potter films. In fact, the 28-year-old actor has a new show that just began. On ITV's Girlfriends, Lewis plays the super hott Tom, a character who has just gotten out of prison. But the best news of all? In one of the Girlfriends trailers, our little Neville Longbottom appears shirtless.
Though brief, it is something to behold. First-year Neville Longbottom would probably not be able to believe his eyes. But physical appearances aside, Girlfriends looks pretty funny. It seems to be a dramatic comedy about three middle-aged friends who used to be in a girl band together. They reunite at a memorial service and go on to deal with the trials and tribulations of aging, including divorce and having your hott son sent to jail.
But there's even more magical news. Matthew Lewis isn't the only Harry Potter alum on the new show. Coincidentally, his character's mum is played by Zoë Wanamaker, who you may remember as Madam Hooch, the Quidditch instructor in the Harry Potter movies. Guess they really bonded over that broken wrist incident, huh?
https://www.youtube.com/watch?v=6RKEUZUGurU?feature=oembed
Of course, Twitter flipped out at Lewis' shirtlessness.
And many people are still waiting for their own Neville Longbottom transformation to happen.
false
If you have an ITV+ Hub account, you can get to watching the pilot of Girlfriends right now. In the meantime, we're keeping our fingers crossed that the show comes to Hulu ASAP.