This is why you should never order cheap dresses you find through Facebook ads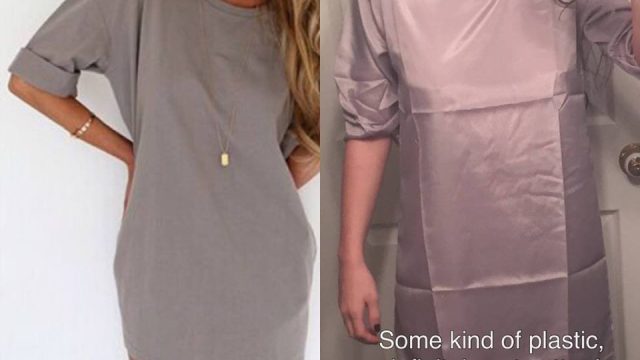 They're seemingly everywhere. You can't escape them. Facebook ads are haunting us all. 
Okay, so that may have been a bit dramatic, but you know it's true! Without fail, Facebook ads are always there, taunting us with their large fonts, distracting images of pretty dresses, and phrases like "FREE SHIPPING ON ALL ORDERS." While this all seems pretty straightforward, we're wondering: What happens when you actually buy those cheap dresses that are constantly being advertised on Facebook?
To get to the bottom of this 21st century dilemma, Refinery29's fashion market writer Alyssa Coscarelli actually ordered several dresses from places like Romwe, SheIn, Front Row Shop ChicNova, and YesStyle. Prices ranged from $15.99 to $48.60 and so did quality – on many different levels. In fact, BuzzFeed reveals that many of the photos we see in these advertisements are often stolen from other brands and public figures.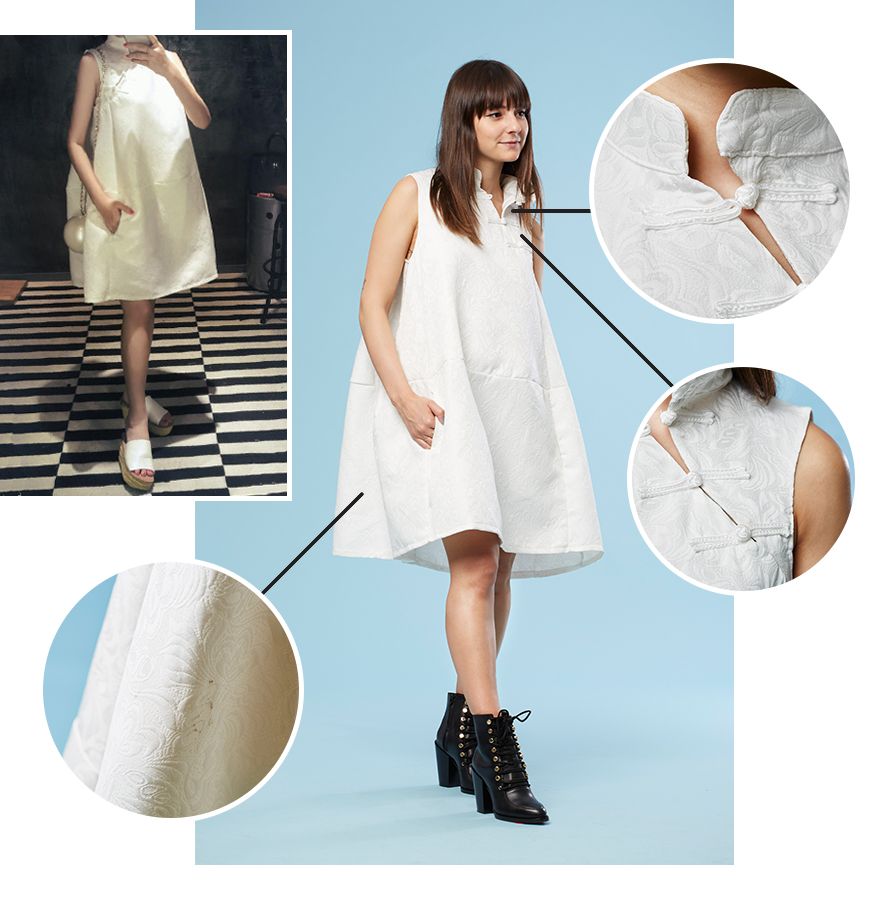 "All in all, no — these five sites definitely aren't conning you in order to steal your credit card information and leave you with nothing but a phony order confirmation," writes Coscarelli. "Despite the cheap plastic packaging and unattractive UX, the dresses all arrived within a few weeks, and none were completely off from what the site promised. But, don't expect super nice quality, pretty packaging, or really any customer service, either — because when it comes to these sites, you only get what you paid for (which isn't a lot)."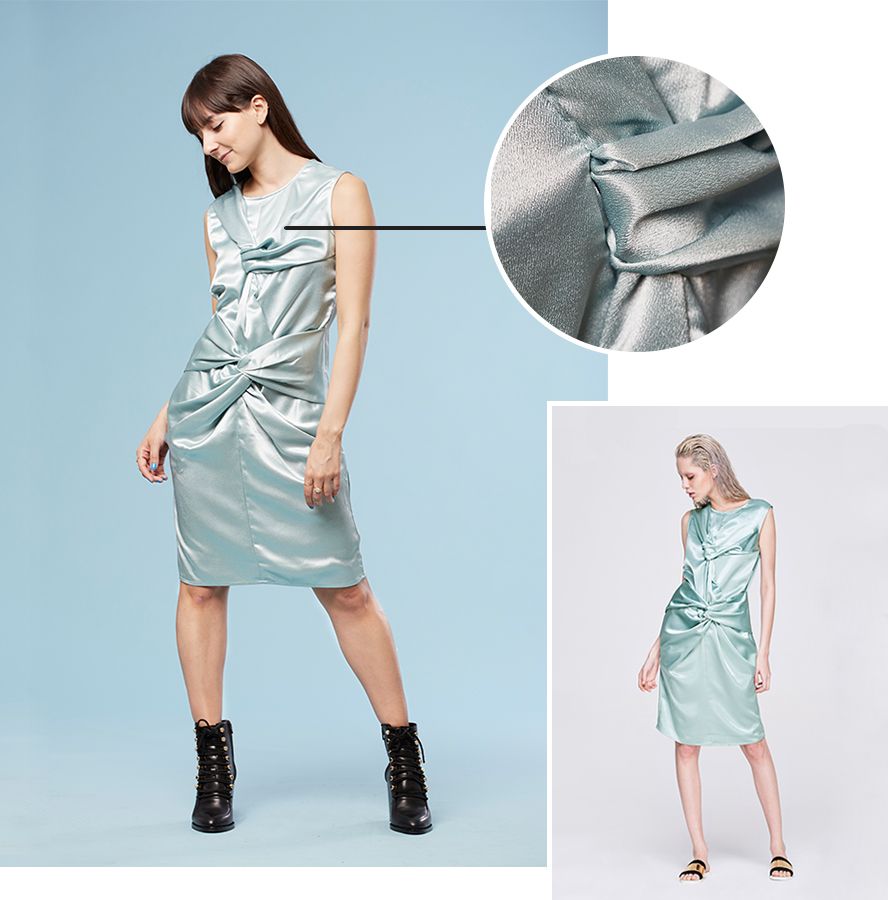 Alyssa adds that her dresses didn't look like they did in the photos. The fabric came across as being very cheap. As for the details on the dresses, they weren't exemplary. However, Alyssa was most upset about the fact that the dresses she ordered may have been involved in intellectual property theft. She asserts, "Creating blatant knockoffs is one thing, but using product photography belonging to another retailer or brand (likely a photo of the item you're knocking off) is a whole other level of sketchy."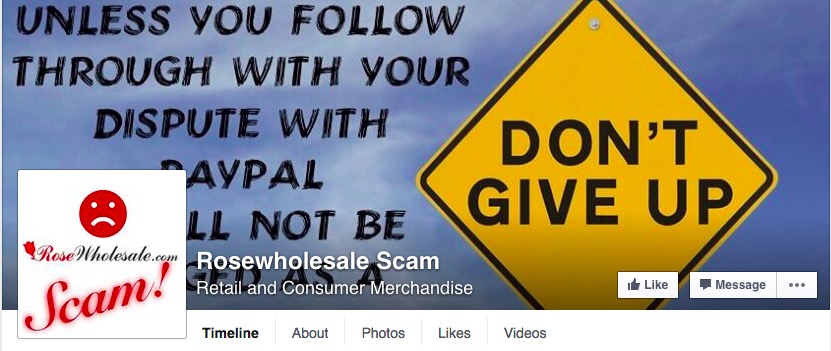 And, as BuzzFeed reports, there's now a growing Facebook community dedicated to outing these retailers. Like, for example, the page Rosewholesale Scam, which posts contrasting photos of products consumers have received and some of the comparisons are downright shocking: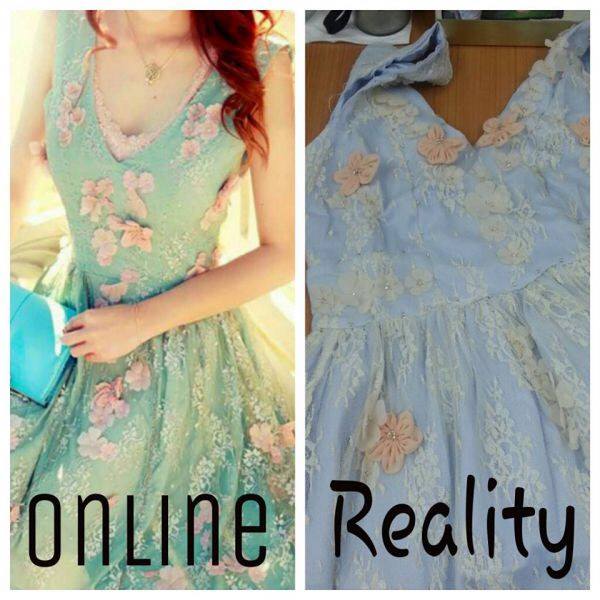 Now the question is: How can Facebook get away with this? Though the platform does look for misleading language in ads, they aren't held accountable if a consumer doesn't like a product they bought because of their ads. As for the stolen images, Facebook does have "Prohibited Content" rules against this type of content, but advertisers seem to have no trouble getting around these policies.
Sadly, these ads may not be going away anytime soon. However, at least we now know that they aren't worth our time (or money).