16 things you never noticed about the Disney classic "Mulan"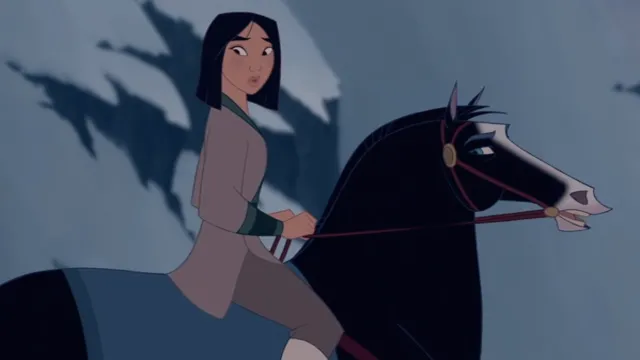 Hey friends. In case you've forgotten, Disney's 1997 Mulan is NEAR PERFECT. When was the last time you sat down and watch this classic? Probably not for a while, so you should consider doing that now. The story, the writing, the song, the jokes, and Mulan herself are all the best.
Since now you're thinking about watching it right now (and good news, it's on Netflix) these are some things you need to look out for.
1. Little Brother is the cutest dog in the world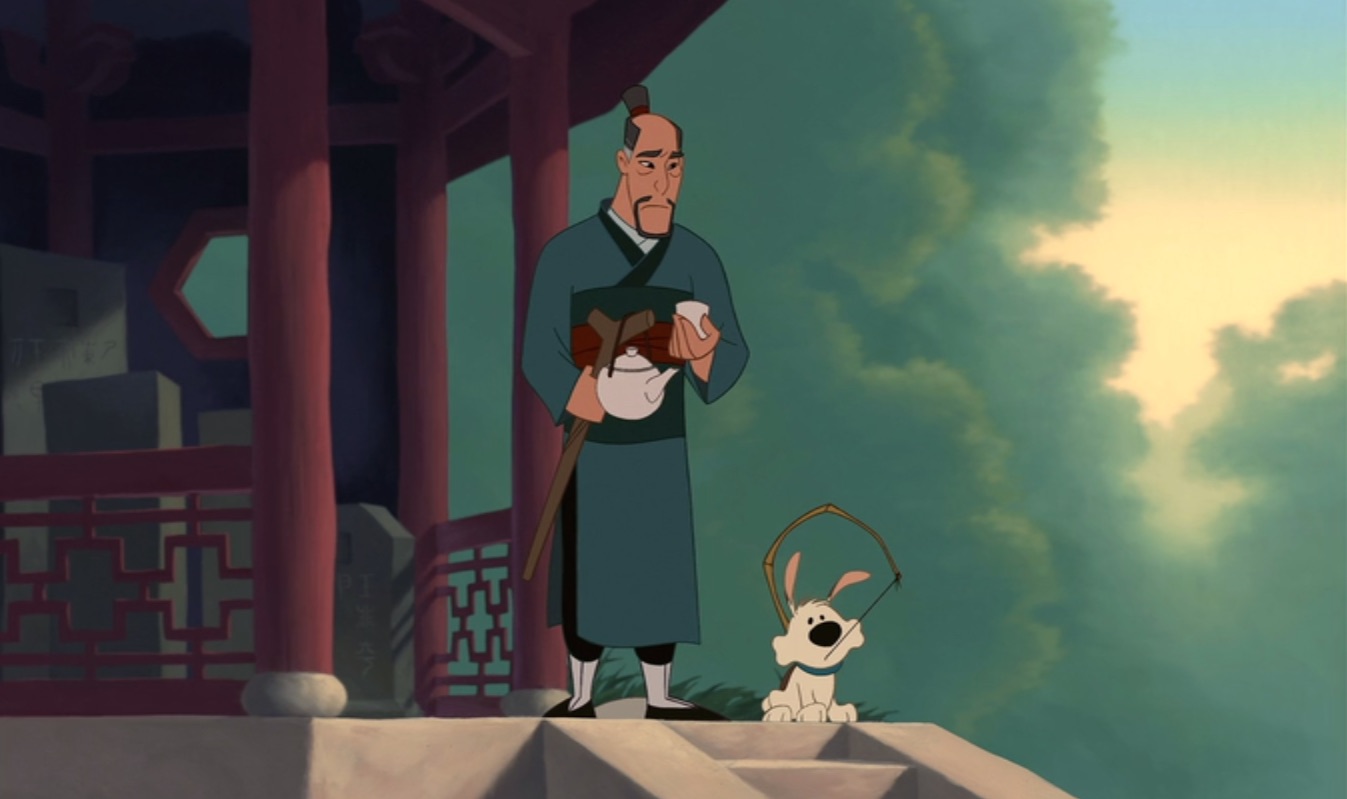 OMG HE HAS THE WHOLE BONE IN HIS MOUTH. OMG.
2. The color of these dresses looks vaguely familiar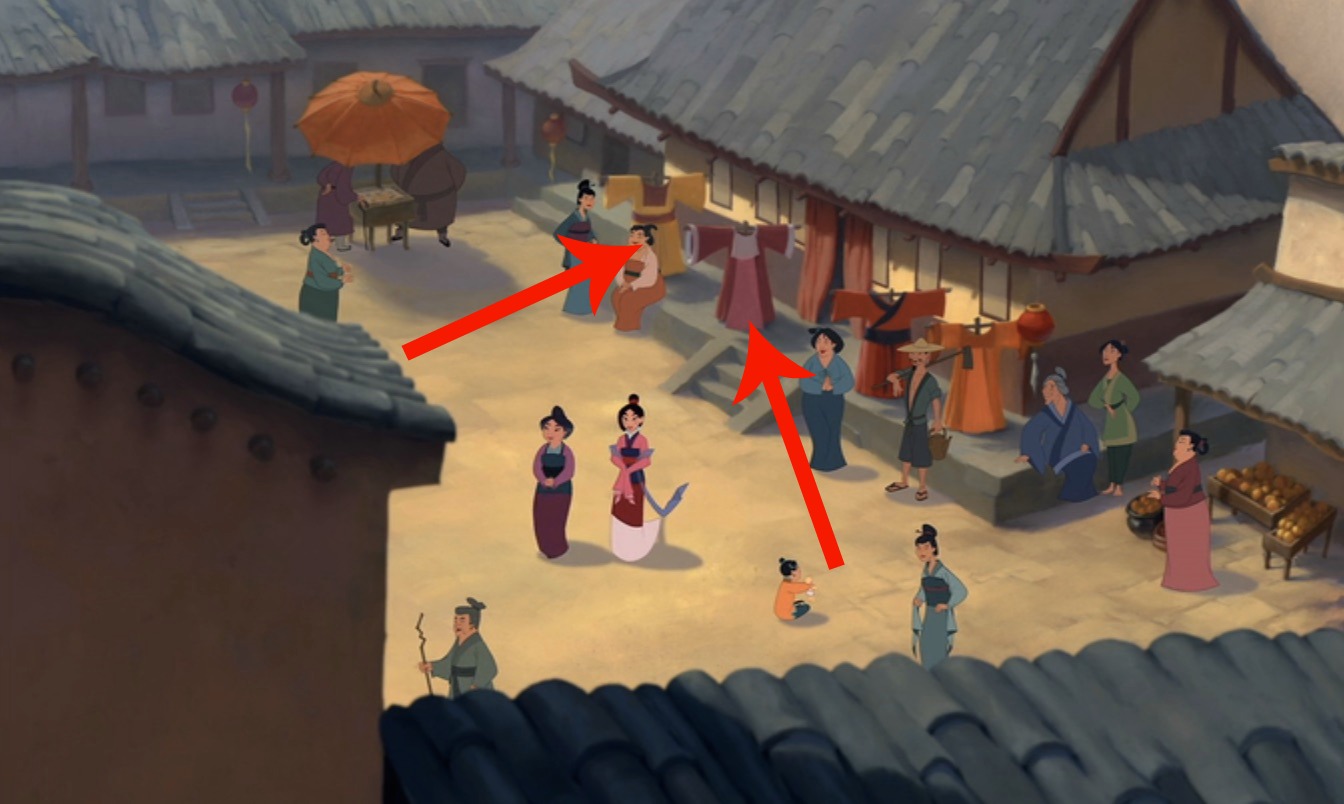 One's yellow-ish gold, and the other has shades of pink. Hmm, like Belle and Sleeping Beauty?
3. Mulan doesn't have fingernails, but the Ancestors do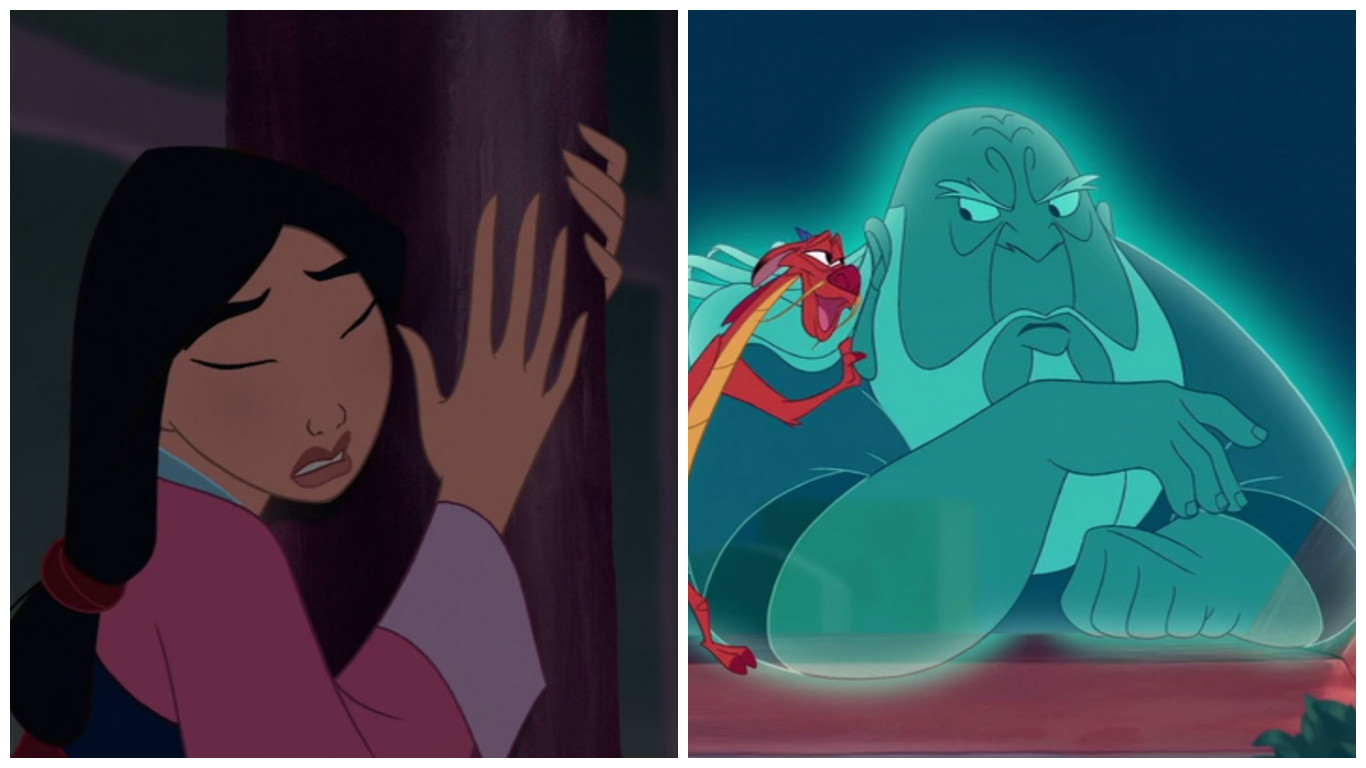 Maybe some things aren't passed down through generations?
4. No one in the movie gets wet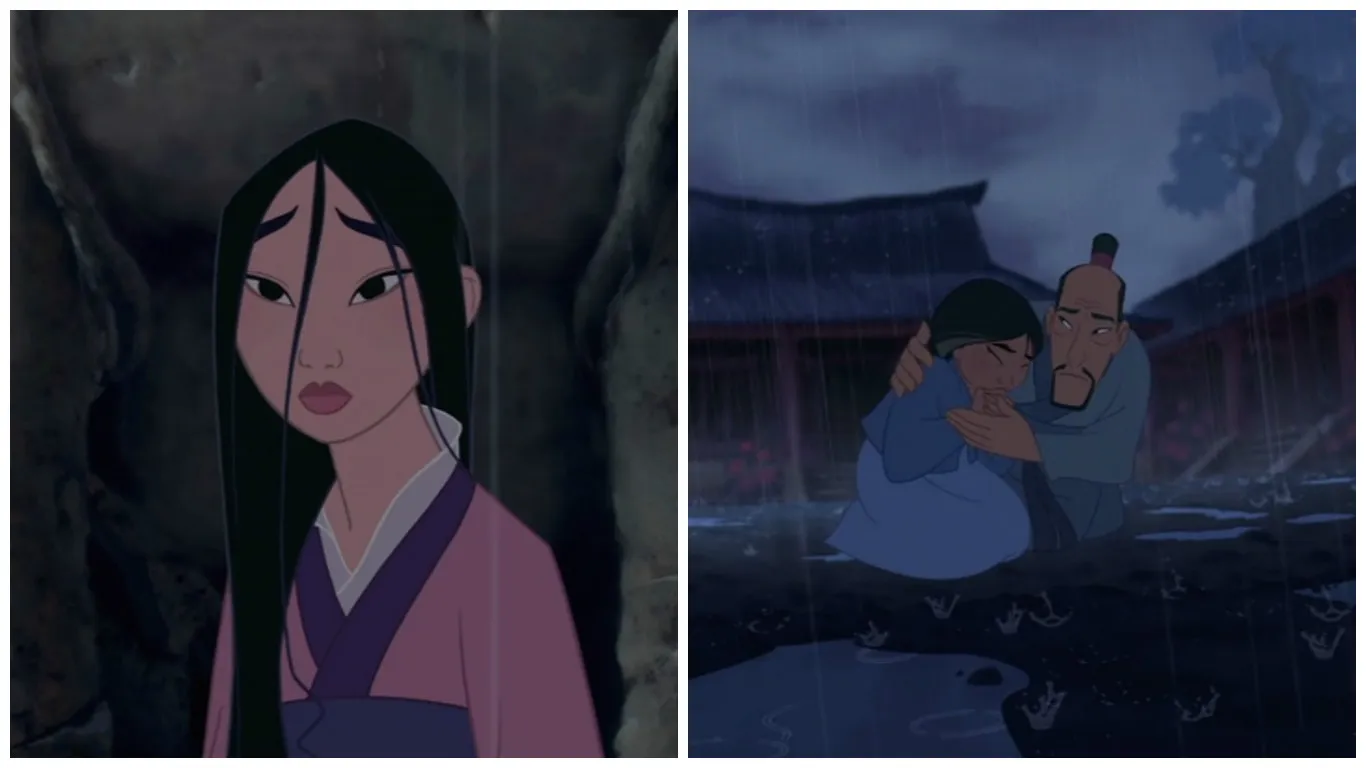 IDK, it feels like we should see Mulan's face dripping with way more water, and her parents should be soaked.
5. There's an "American Gothic" joke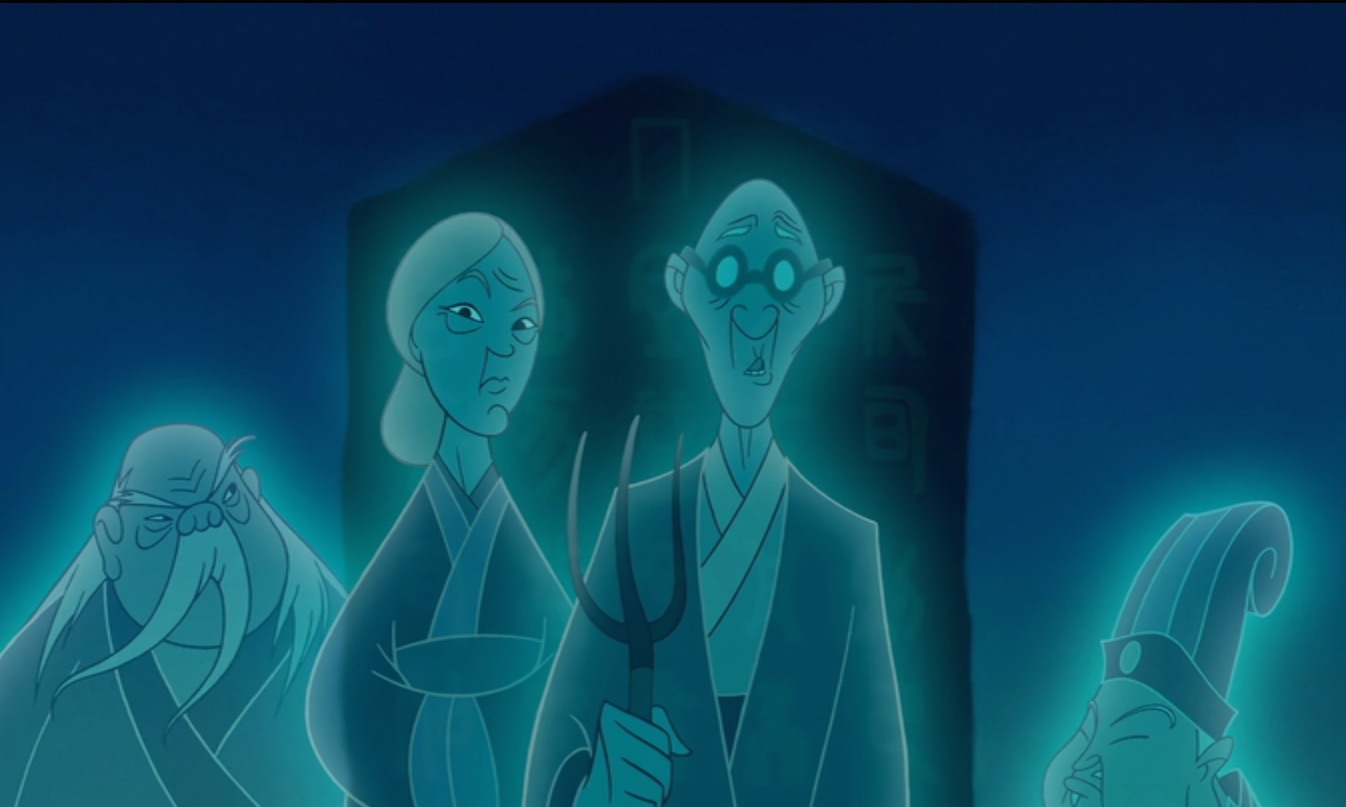 LOL this went right over your head at age 7.
6. The ~evil~ horses have red eyes
Because of course they do.
7. Mushu shadow has see-through eyes and a see-through mouth
Even though Mushu is 100% NOT see-through for the rest of the movie…and it doesn't make sense why his shadow is.
8.Cri-Kee takes notes!!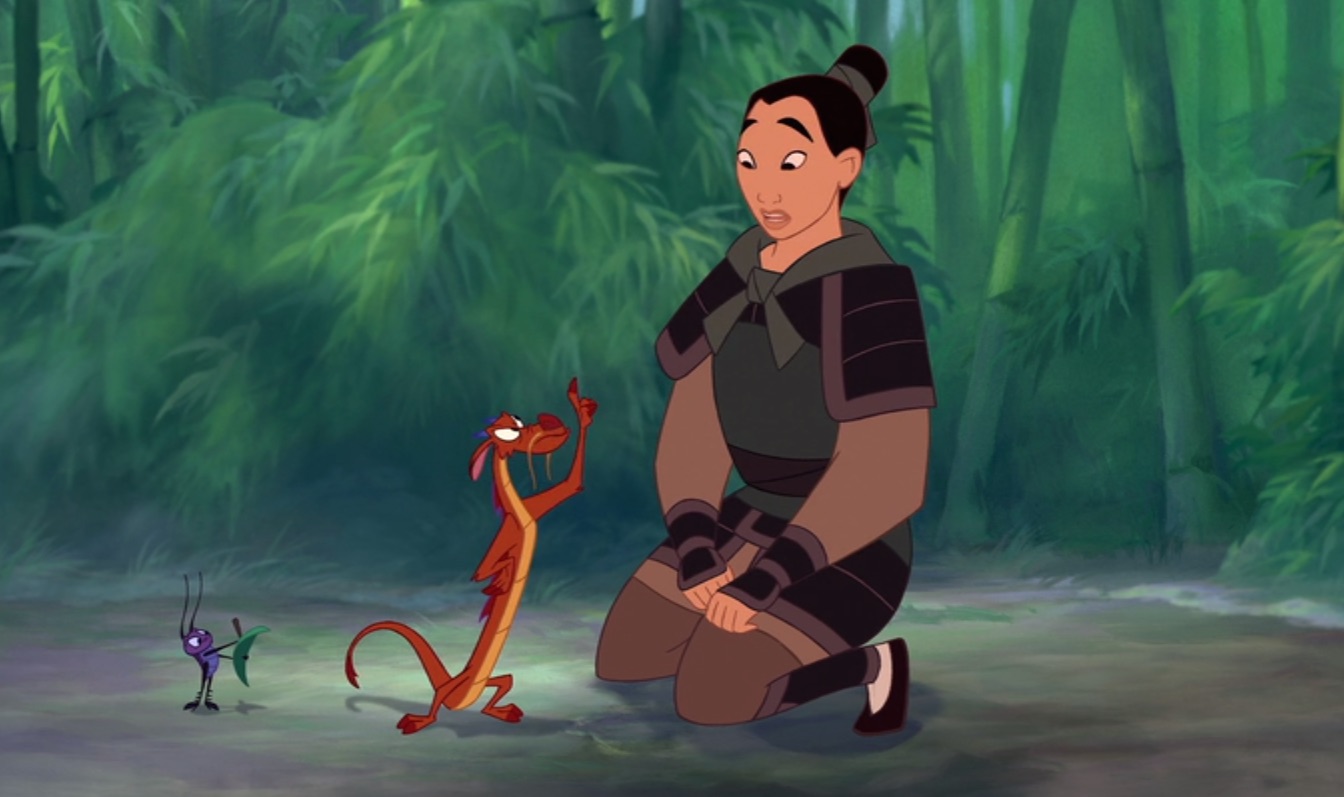 Mushu tells him to "write this down" and HE DOES. Second cutest character in the movie, after Little Brother.
9.Someone brings a watermelon to a fistfight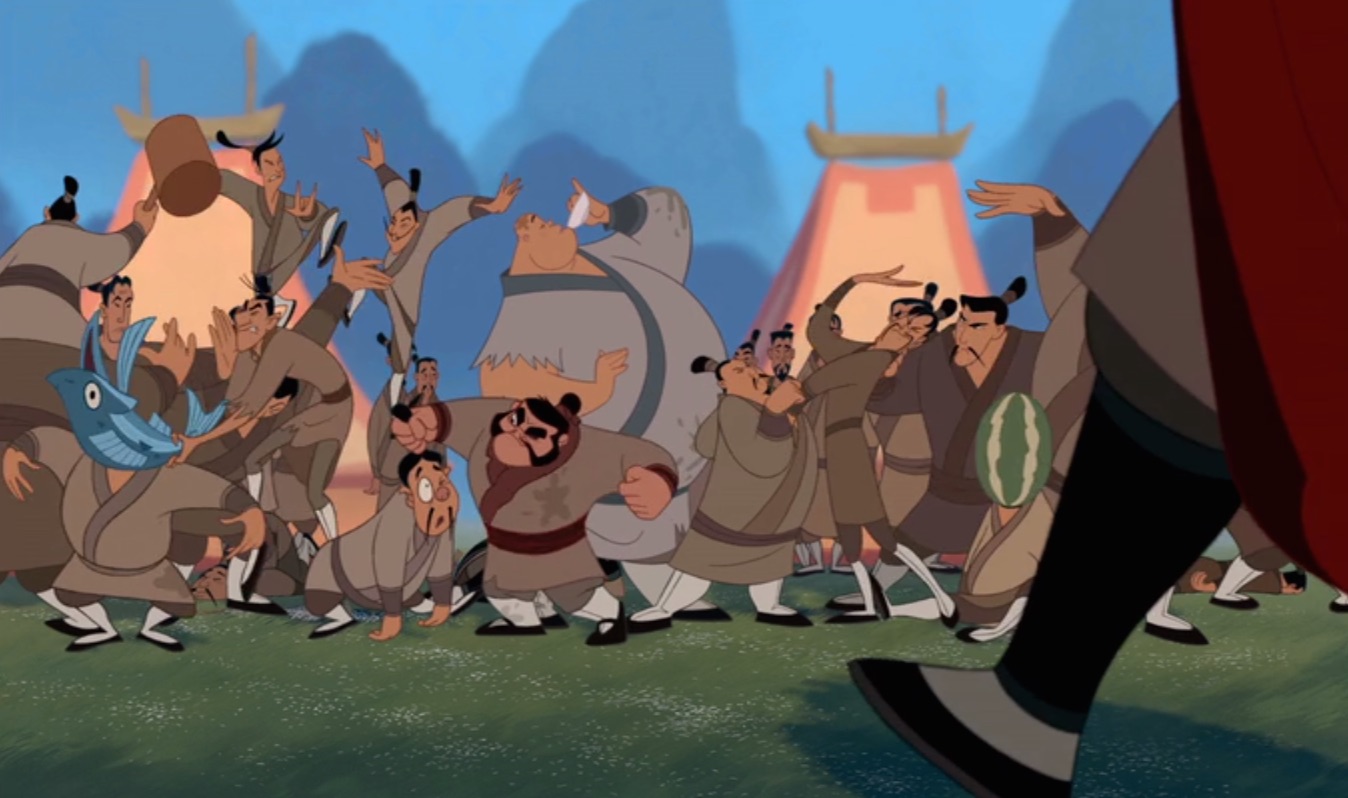 Sure, why not. Also, check out Chien-Po, who is just like, drinking soup. Same.
10. Shang has the faintest blue line around his hair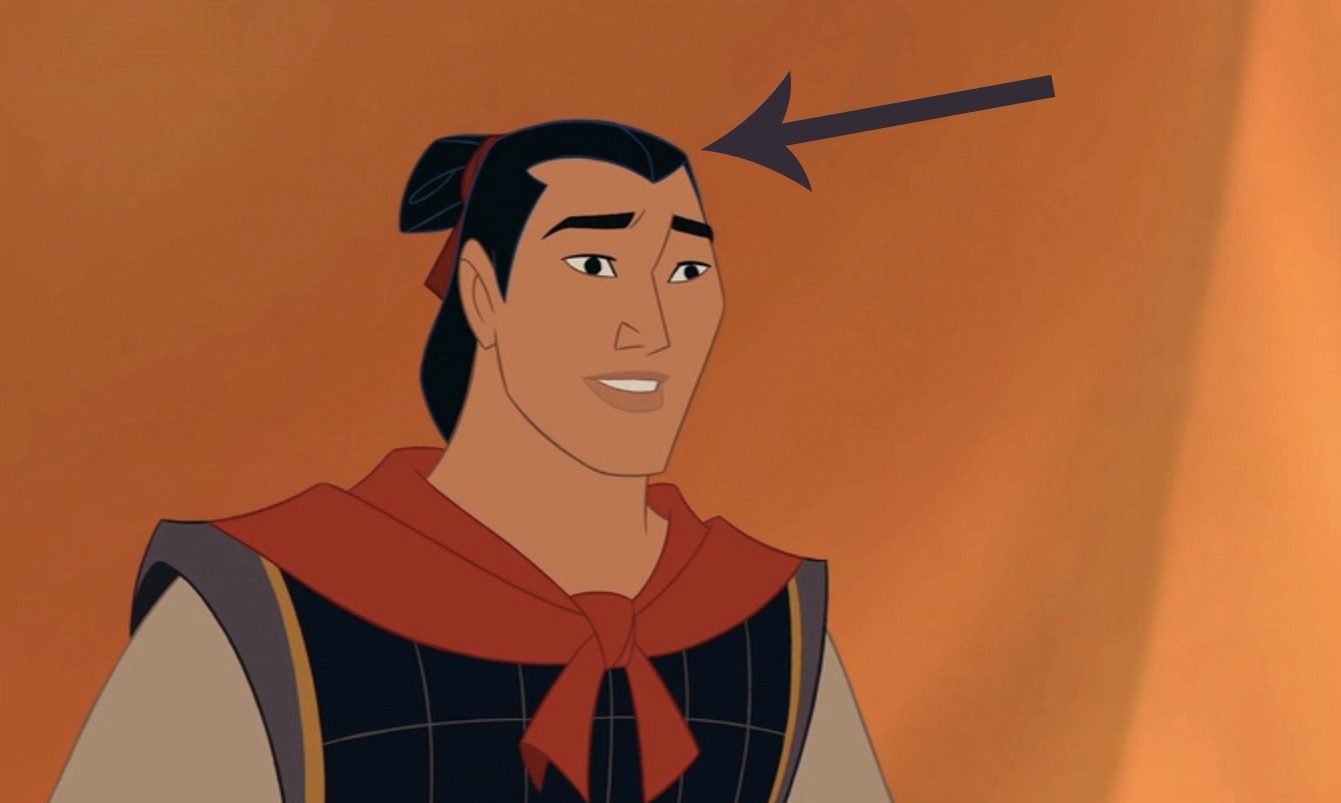 It's clearly an animation trick, to highlight the features of his coif.
11. Chi Fu has this picture on his desk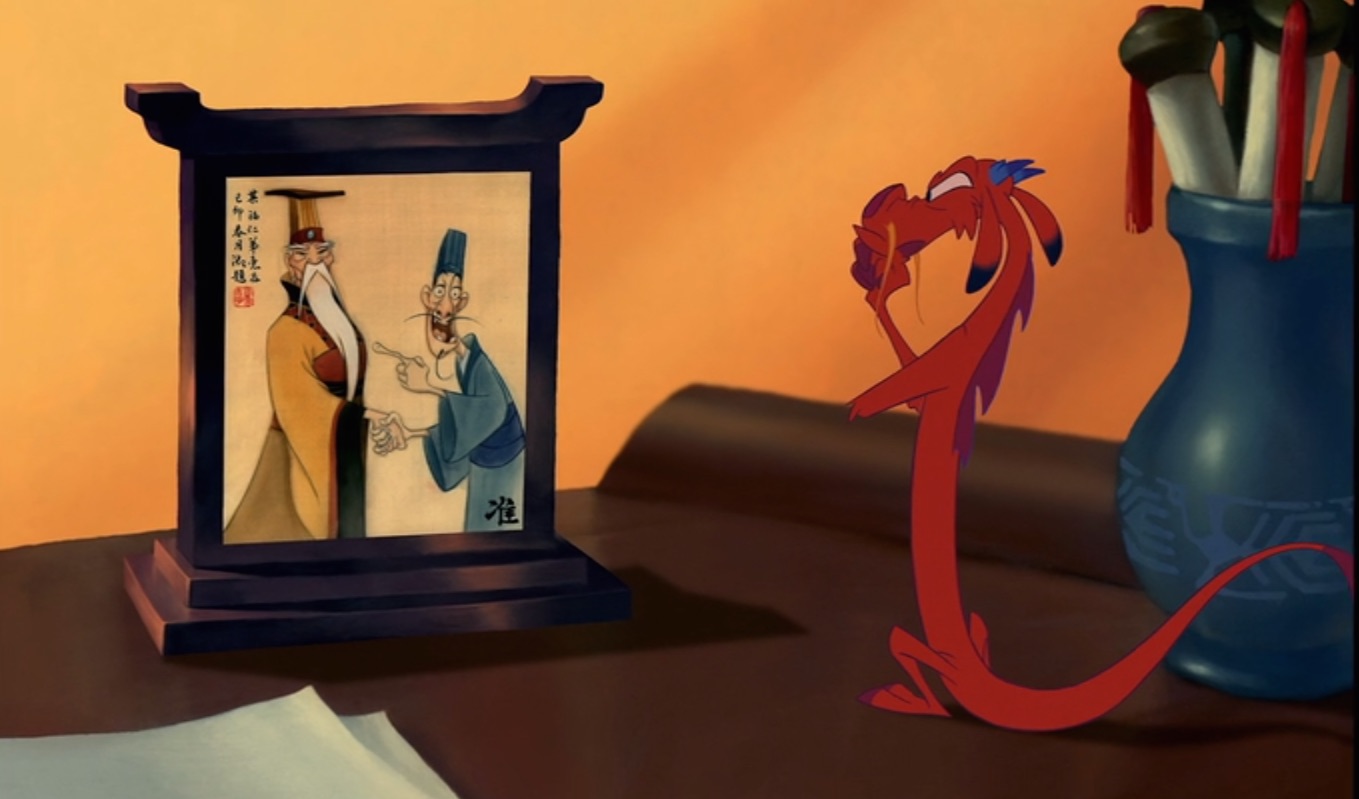 This picture alone is a funny joke, because LOL isn't that what we all do when we meet heads of state? But also this is Imperial China, so someone had to PAINT this picture of him doing that. LOL.
12. Mulan is the only warrior with a different chest plate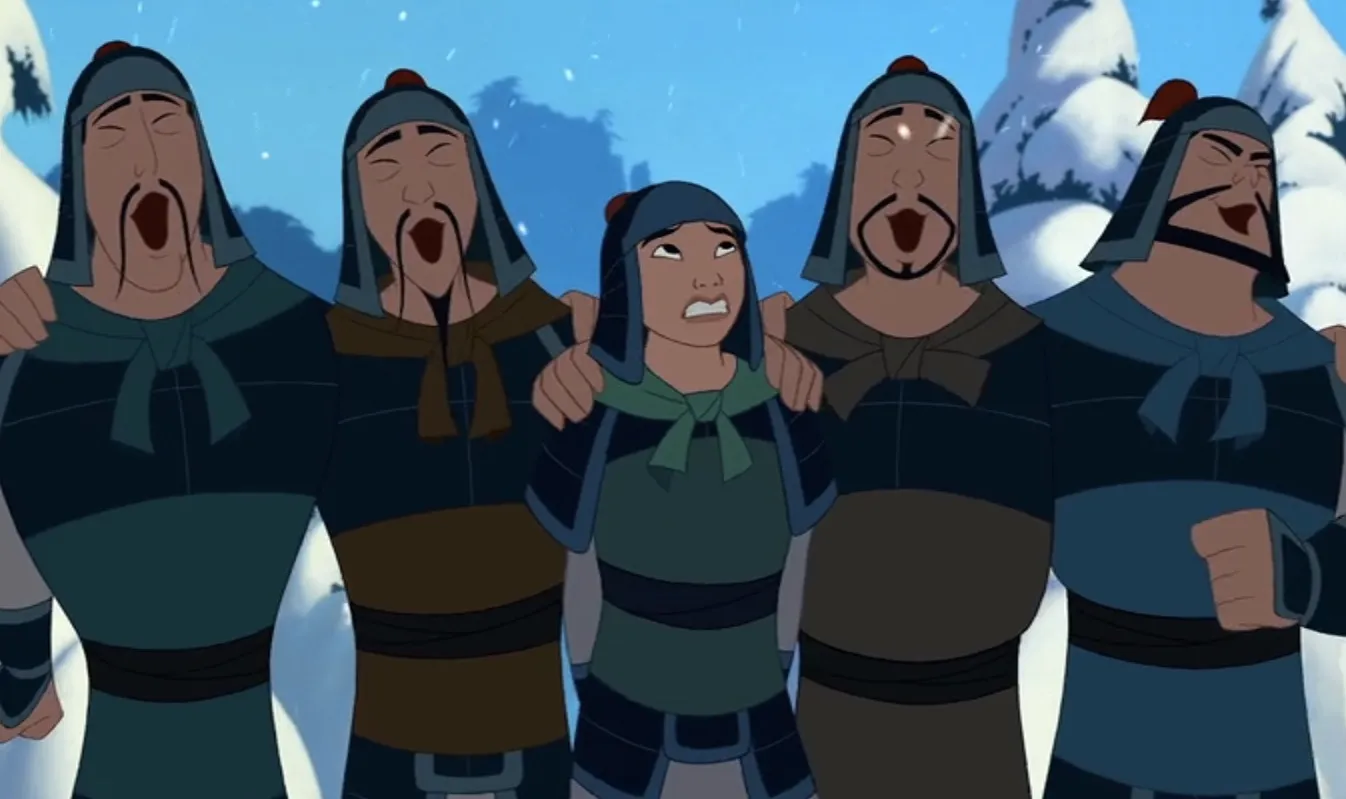 No word on whether or not her armor is comfortable.
13. Shang's horse has not one but TWO hidden Mickeys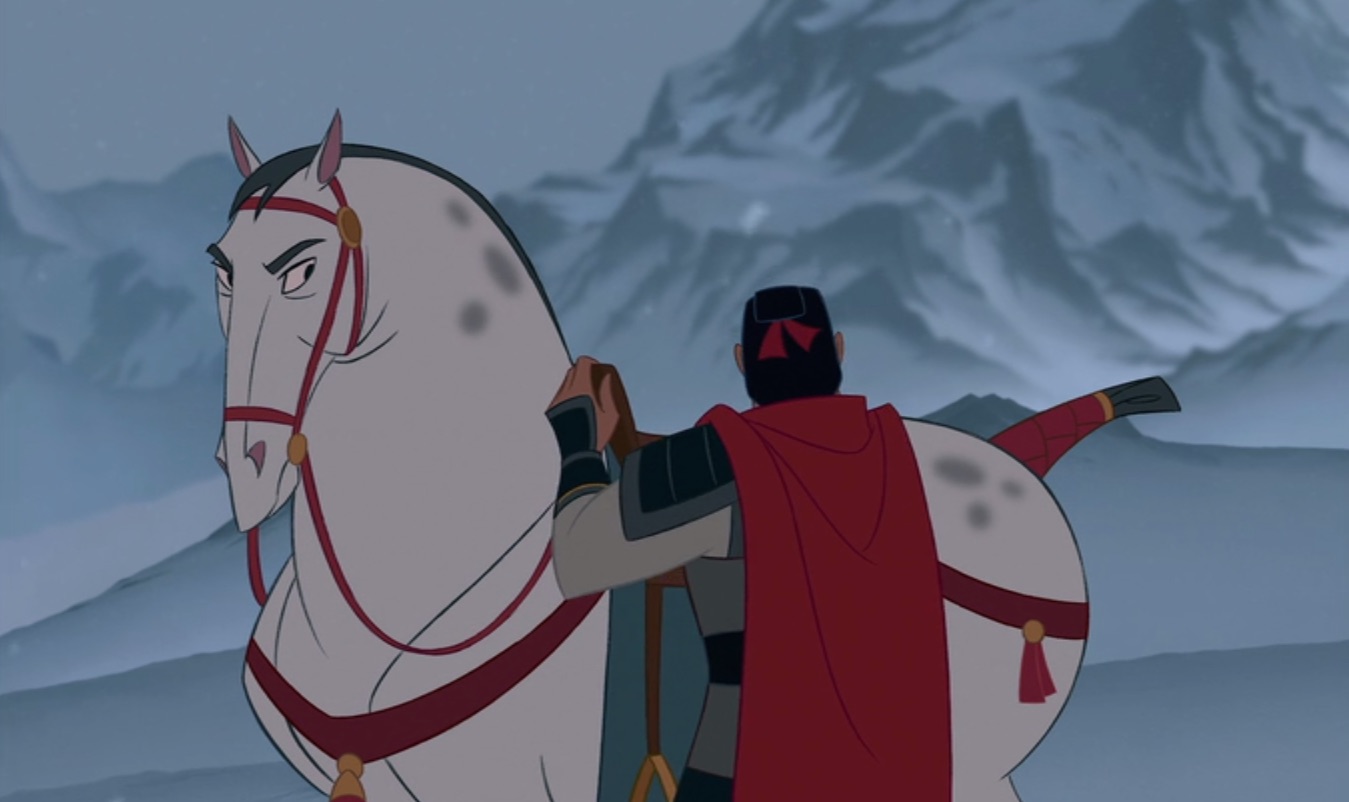 We see you there.
14. There's a cliff that magically disappears and then reappears throughout the avalanche 

You can't just throw a random cliff in there, Mulan.
15. A medic appears out of thin air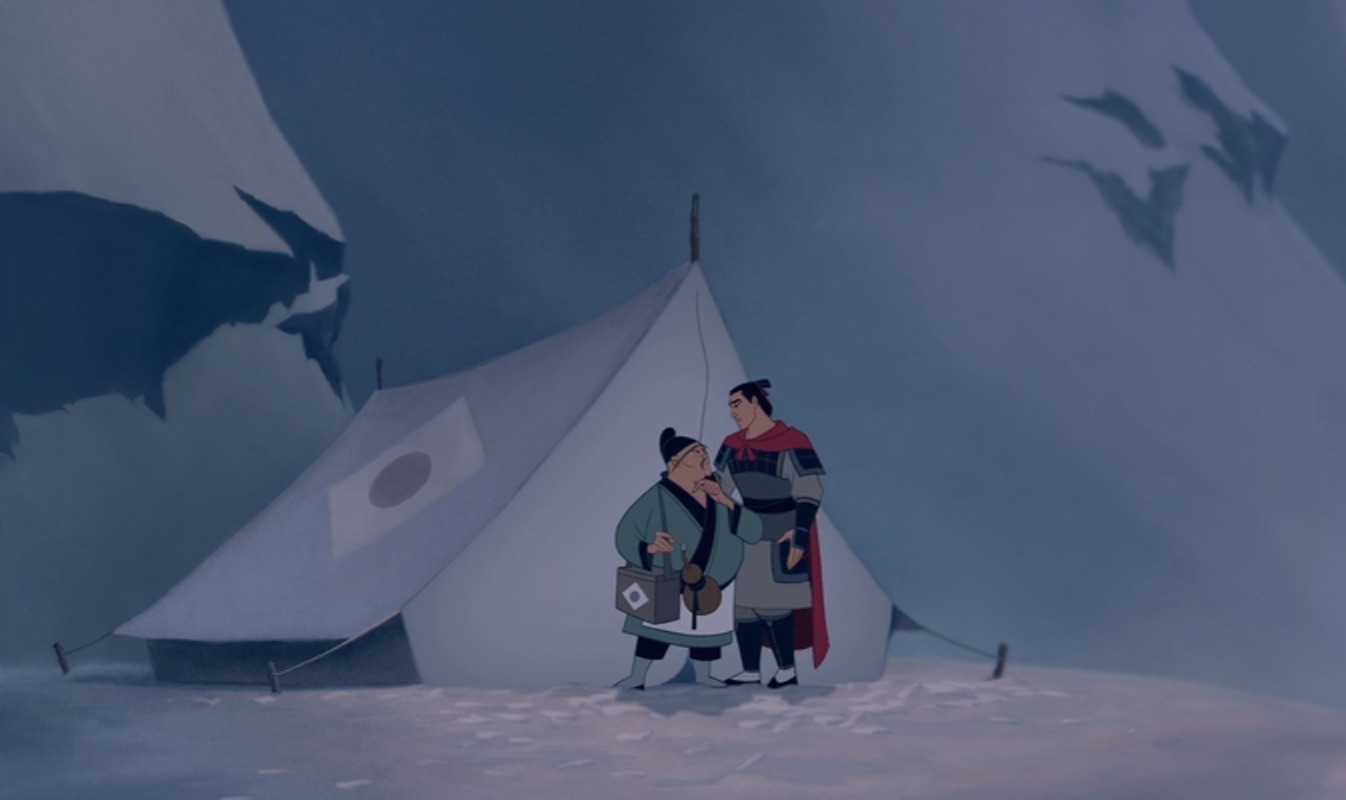 Hello, Mr. Medic, you have not been with this brigade the whole time, so HOW DID YOU GET HERE?
16. The number of men in Shang's army drastically changes 
He starts off with a full literally hundreds of them, an entire camp to train, and then a lot of them disappear, and then some of them reappear. And then disappear again. And then some of them show back up, and by the end of the movie there are THREE??