These never-before-seen images of Disney's Princess Tiana are absolutely stunning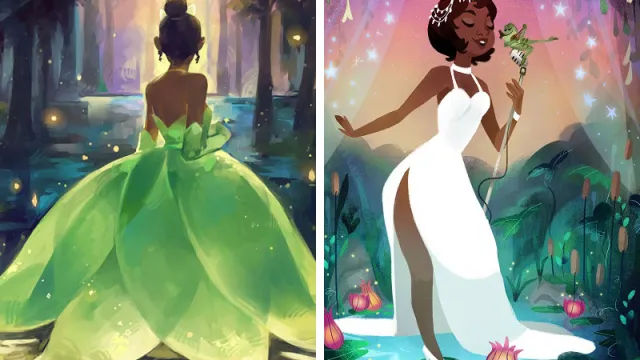 If you're a fan of Disney (and, coooome on, who isn't?!) then you're in for a treat as sweet as the best New Orleans beignet. Because we have an exclusive look at some beautiful, never-before-seen artwork of Princess Tiana from Disney's The Princess and the Frog. And we think you'll agree that these gorgeous, original, illustrations are pure magic. Curated and presented by Disney, these pieces are a part of the upcoming "An Art Tribute To The Disney Films of Ron Clements and John Muskerhich" (Moana) exhibition, courtesy of Oh My Disney! They've been made by artists from around the world and include some of Disney's very own talent!
Like this ethereal "Bayou Princess" by Xinwei Huang.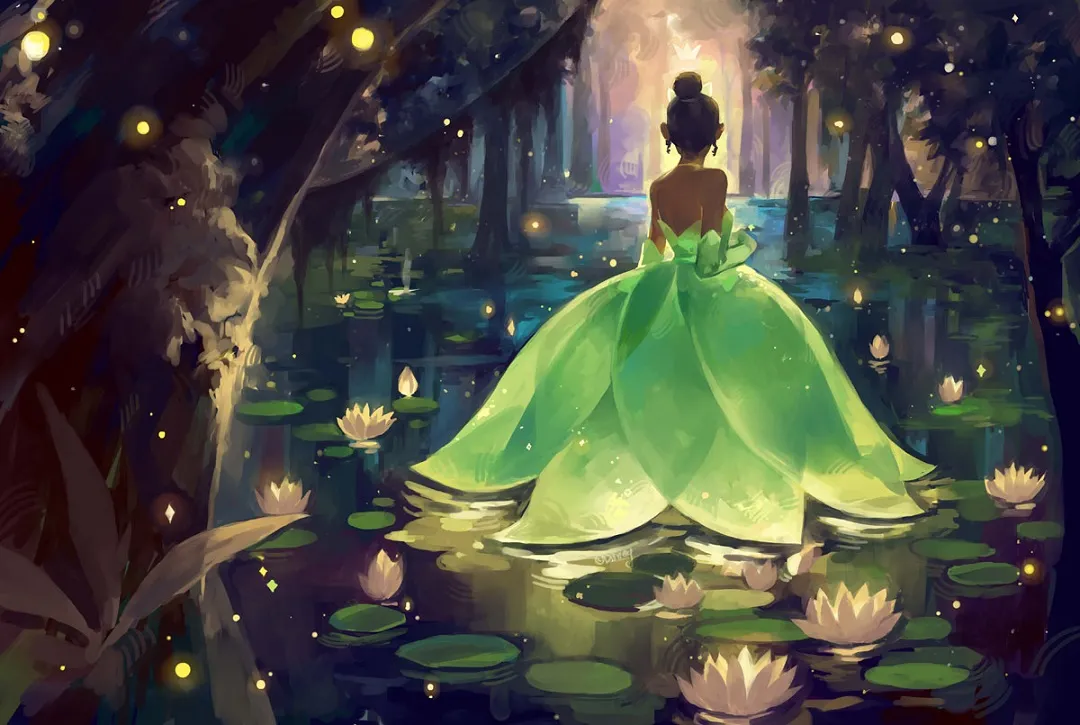 This Japanimation-styled "Ma Belle Tiana" by Eri Kamijo.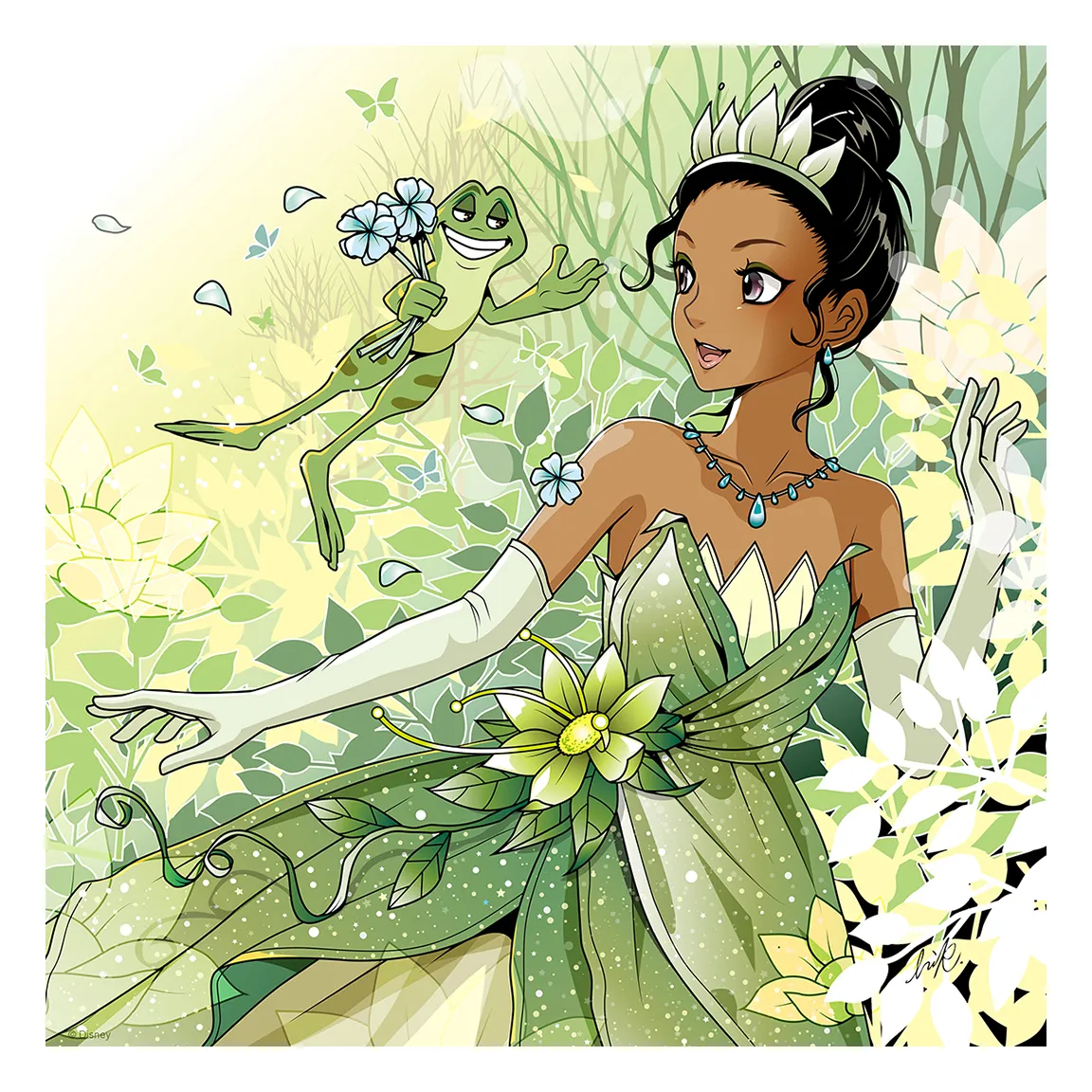 This gorgeous minimal "Princess Tiana" by Sandra Equihua.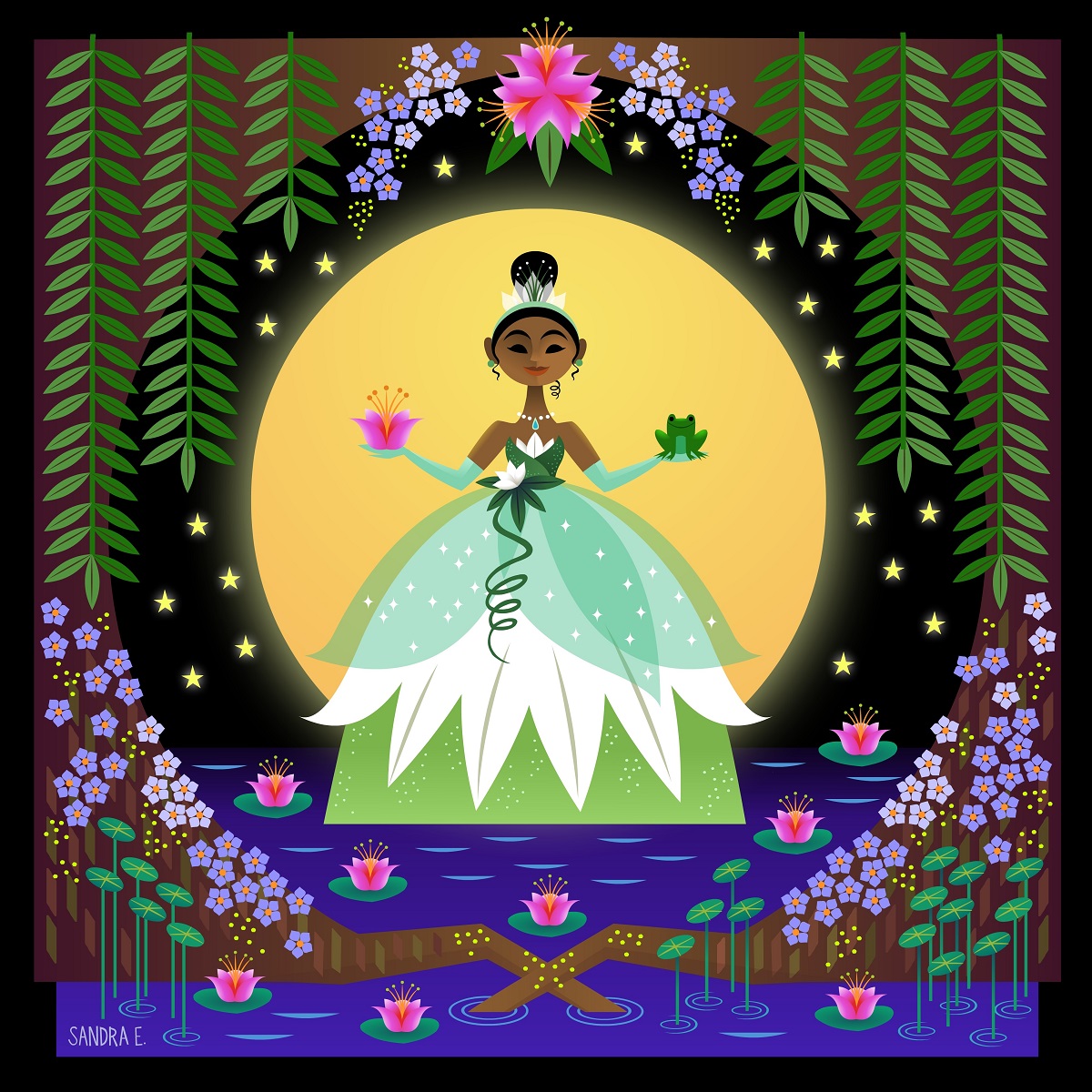 This magical and dreamy "Princess Tiana" by Tara Nicole Whitaker.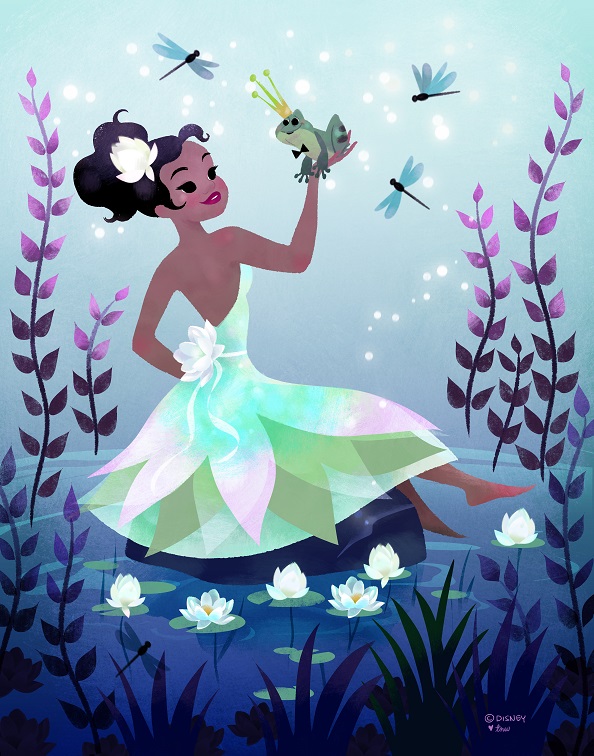 This jazzy "Sunset Rhapsody" by Nneka Myers.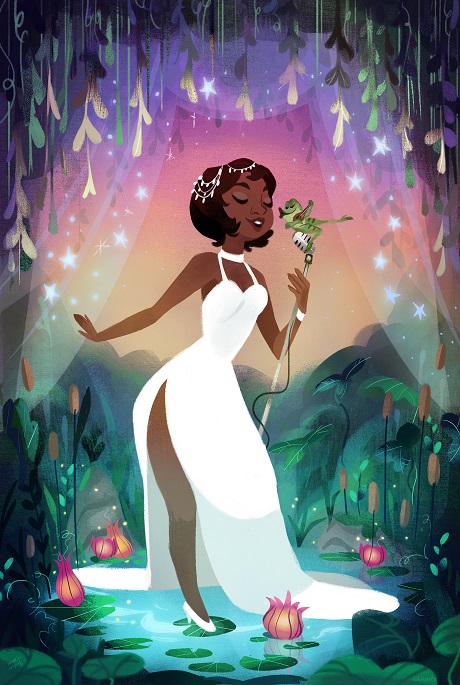 This insanely cute "The Princess and the Frog" by Dave Perillo.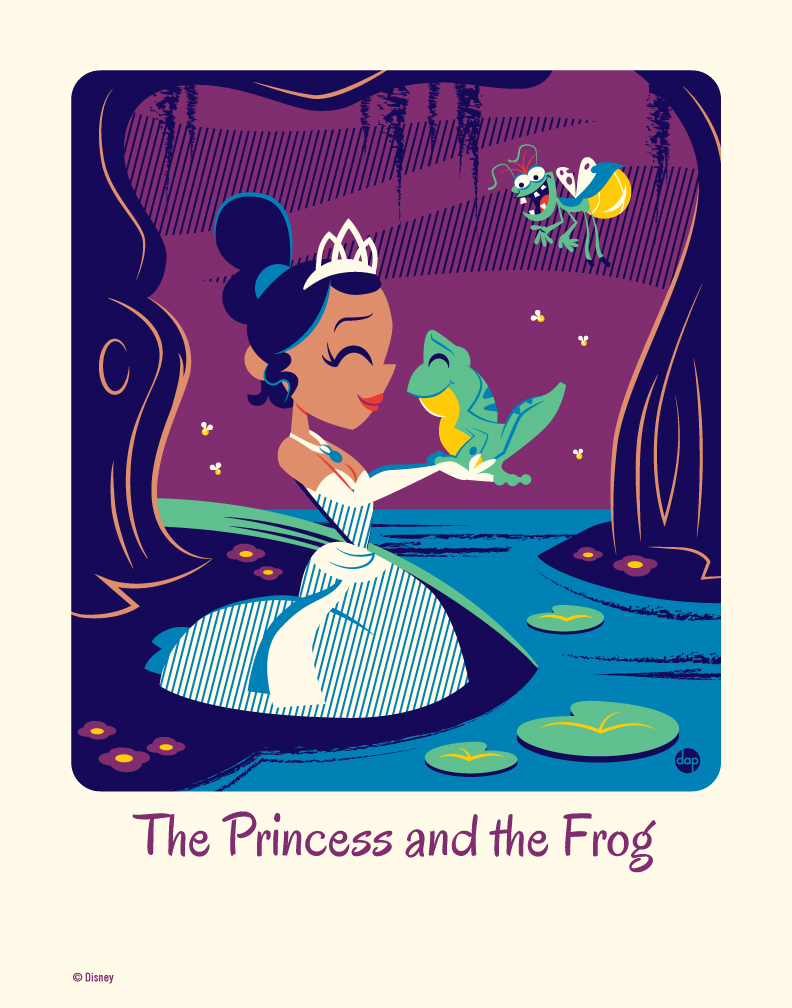 And finally, this gorgeous "Tiana" by Lorelay Bove who also worked on the visual development team for The Princess and the Frog.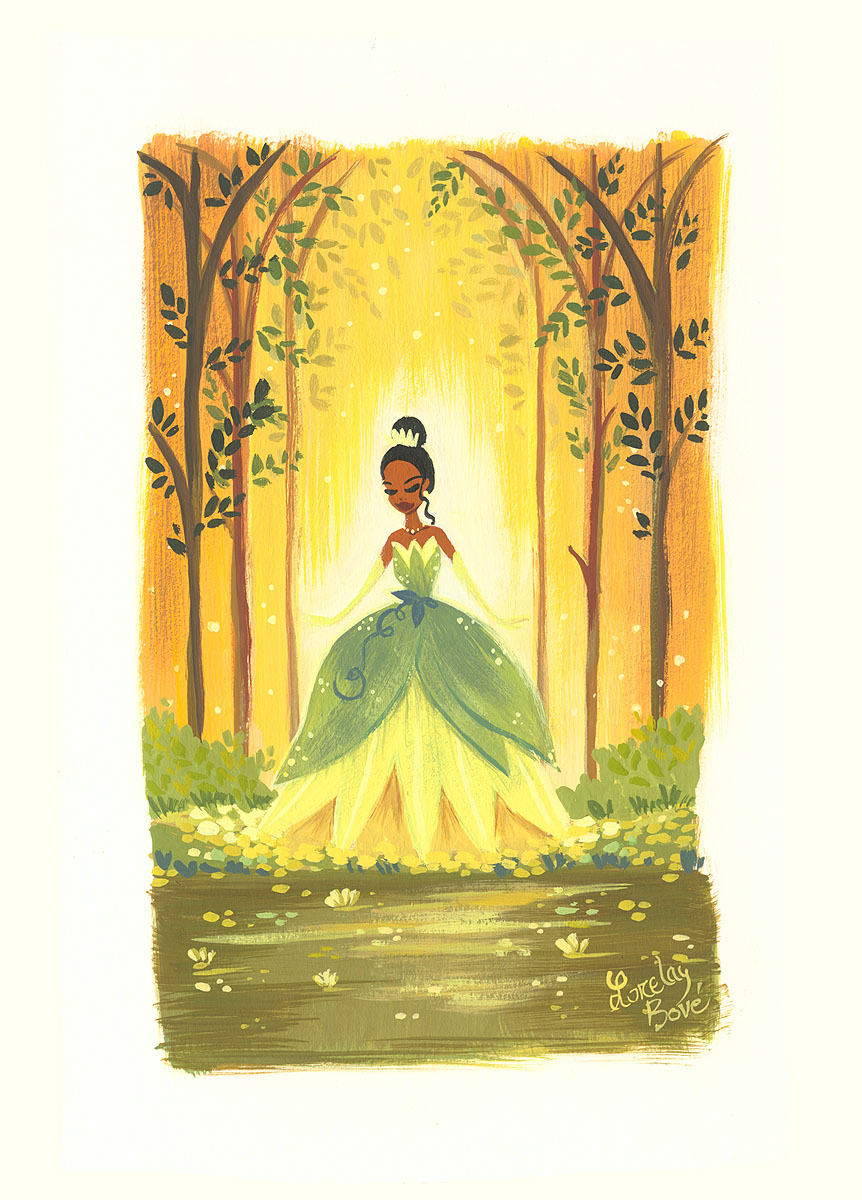 The special limited-time show will open on November 19th, 2016 at Gallery Nucleus in Alhambra, CA and all this gorgeous artwork (and more!) will be on display until December 6th, 2016. To read more about the exhibit you can also check out the site at Oh My Disney!