Neve Campbell celebrates the 20th anniversary of "Scream"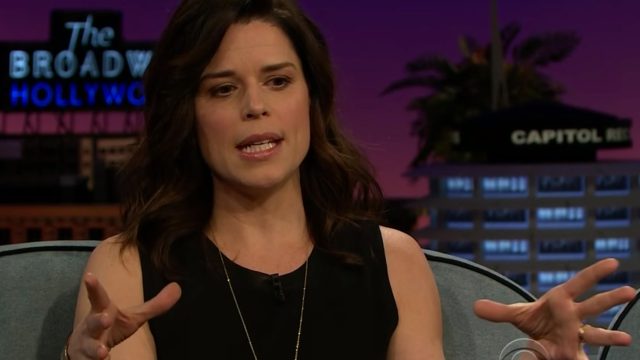 For horror movie fans, the Scream series is pretty much the holy grail. The films are classics that never get old, even 20 years later. Neve Campbell, the star of the series, joined The Late Late Show host James Corden on Tuesday night to chat about the 20-year anniversary, as well as what it's like to live her life as the symbol of all things horror.
Unsurprisingly, Neve Campbell attends a good number of horror conventions, where she's greeted by fans big and small. Sometimes, too small. She tells James about meeting families of horror fans, including 3-year-olds and 6-year-olds, who are fully dressed up in gory and terrifying costumes.
"[This] girl walks up and she's got a fake knife sticking out of her chest and blood…and she's adorable and she walks up and she says Scream is the first movie she's ever seen," Neve remembers. "And she's three! I'm like, 'What are you thinking?'"
If anything, this little girl's age just proves that she's a true fan of horror, not phased by anything. For all we know, she has the next great horror series up her tiny sleeve.