Nev Schulman and his VERY pregnant fiancée just took the cutest bathtub selfie, and it's clearly almost baby time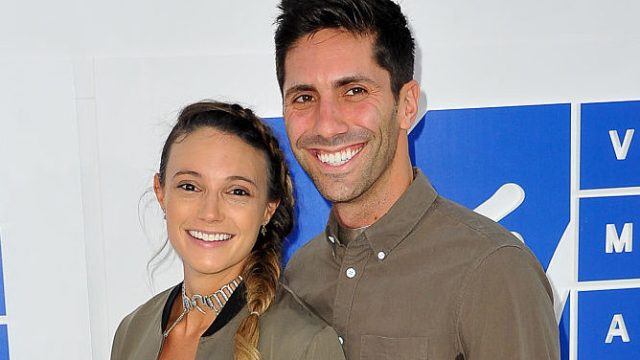 In the latest celebrity baby bump news, Nev Schulman's very pregnant fiancée Laura Perlongo took a bathtub selfie that showed off her decorated baby bump and the pic's giving gurgling babies and baby animals a serious run for their money in the category of Most Crazy Cute Ever.
Declaring Perlongo his #WCW on Instagram, the Catfish host shared the photo of his bae relaxing in the bathtub, with her exposed belly cleverly decorated to look like an island, complete with palm trees, a sand castle and a pair of pink flip-flops. He captioned the snap, "Baby's due any day now! Totally obsessed with this woman but definitely going to miss this adorable baby bump."
GAH! Same here, Nev.
In case you didn't already know, Perlongo absolutely ~lurves~ flaunting her baby bump and she and Schulman are obsessed with it (as they should be). Seriously, if the baby bump gets this level of VIP treatment, the actual human growing inside will probably come out to a red carpet, five-star meal and a limo ride home from the hospital.
A couple months ago, Perlongo's baby bump stole the show at the VMAs when she paired some black pants with an open jacket with only a body harness chain underneath. While everyone else couldn't keep their eyes off of Perlongo's bold look, Schulman kept busy fawning over her bump and it was the absolute sweetest moment ever.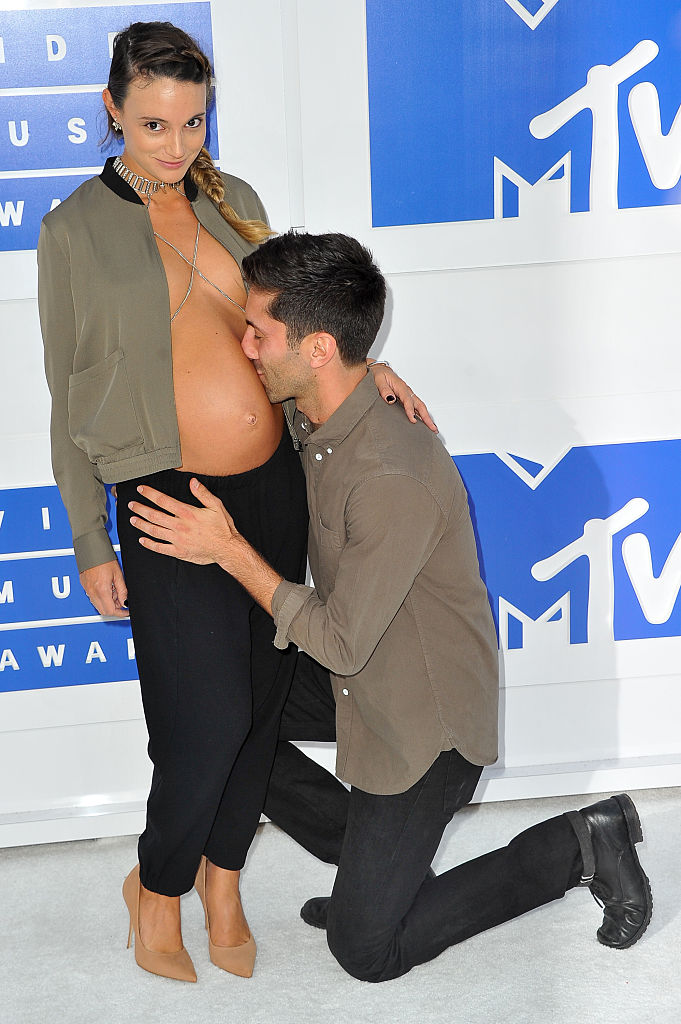 Back in May, Schulman and Perlongo announced her pregnancy on Twitter. Given the size of her bump, we're hoping they'll reveal a baby due date sometime soon.
Also, someone needs to get the word out to Perlongo to start teaching a class on baby bump decorating, because she's clearly a pro at it.