Neutrogena's new acne spot treatment pen is perfect for zapping pimples in any situation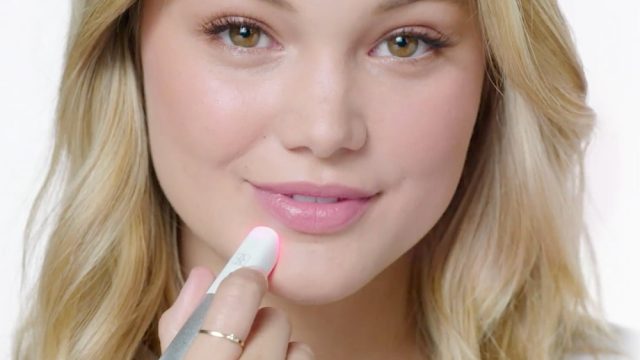 There's nothing like an untimely pimple to derail your planned makeup look — but luckily there are lots of options to zap them away that won't break the bank. Neutrogena made waves with their Light Therapy Acne Mask, and now they're adding another option to their repertoire: the Neutrogena Light Therapy Acne Spot Treatment. This compact light treatment looks like a handy-dandy pen that you can tote around with you and use whenever the need may arise.
Light treatments have proven to be incredibly successful, even the ones approved for home use like the Neutrogena pair. Not only are you going to love the results, but they're full of selfie opportunity. And who can pass that up?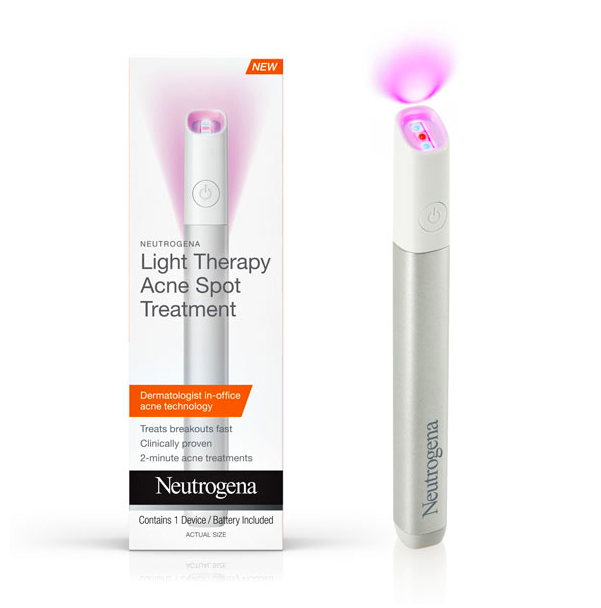 Isn't it cute?
If you get an acne breakout, you can use the Light Therapy Acne Spot Treatment for just two minutes, three times a day.
It treats the breakouts quickly thanks to the red and blue light that penetrates skin and targets pimples. The blue light penetrates the surface of the skin to target acne-causing bacteria, and the red light goes deeper into the skin to reduce inflammation without flaking or burning. Since there are no creams or gels to worry about, there is no residue or mess. You can even bring it to work and pop into the bathroom to use it when needed without much effort.
Neutrogena even made a handy lil video that shows just how easy it is to use the Light Therapy Acne Spot Treatment.
https://www.youtube.com/watch?v=jUOedfdAx_8?feature=oembed
This is a great investment, especially when you consider how affordable and effective it is. And we can't forget about the selfies. They'll join the ranks with all the Light Therapy Mask shots, and we can't wait.
We can't think of a single reason why we wouldn't want this handy new beauty tool. So head on over to Neutrogena to pick one up for yourself.