This $5 face cleanser is the only thing that clears up my acne
There was a time in my life when I never used face wash to clean my face. No seriously, my face routine consisted of splashing warm water on my face, wiping it with witch hazel, and applying baby lotion as a moisturizer. Oddly enough, my skin flourished and looked flawless with this routine…until I was about 19. Once I started wearing makeup more often and the early 20s hormones hit, that simple "routine" was history.
Towards the end of college, I began struggling with acne for the first time ever. And luckily for me, I skipped that part of puberty as a teen, but I remember around age 20 I would always have at least two to three very noticeable pimples on any given day. My skin was never free of breakouts. I tried every product that anyone with a listening ear would recommend. It wasn't until I bought Neutrogena's Deep Clean Cream Cleanser out of desperation and broke-ness (since I was a poor college student) that I ever saw progress in my skin.
Finally, I began to see fewer breakouts and started getting back to my pre-undergrad skin. After spending so much money on products that didn't work (including some very expensive, luxury ones), I was ecstatic to find a product that worked for just $5 (If I get it at Target). My skin seemed to dislike gel-based cleansers, which is the reason why I was intrigued by this particular cleanser. And since my skin is typically oily (except during the harsh East-Coast winters), it was nice to find something creamy and oil-free. This cleanser also has salicylic acid, which is an active ingredient in most skin care products that are specifically made for acne-prone skin. Almost five years later, and I'm still using this Neutrogena cleanser. Even on a bad day, my skin absolutely loves it.
Here's what my skin looks like before I give it some TLC with Neutrogena's Deep Clean Cream Cleanser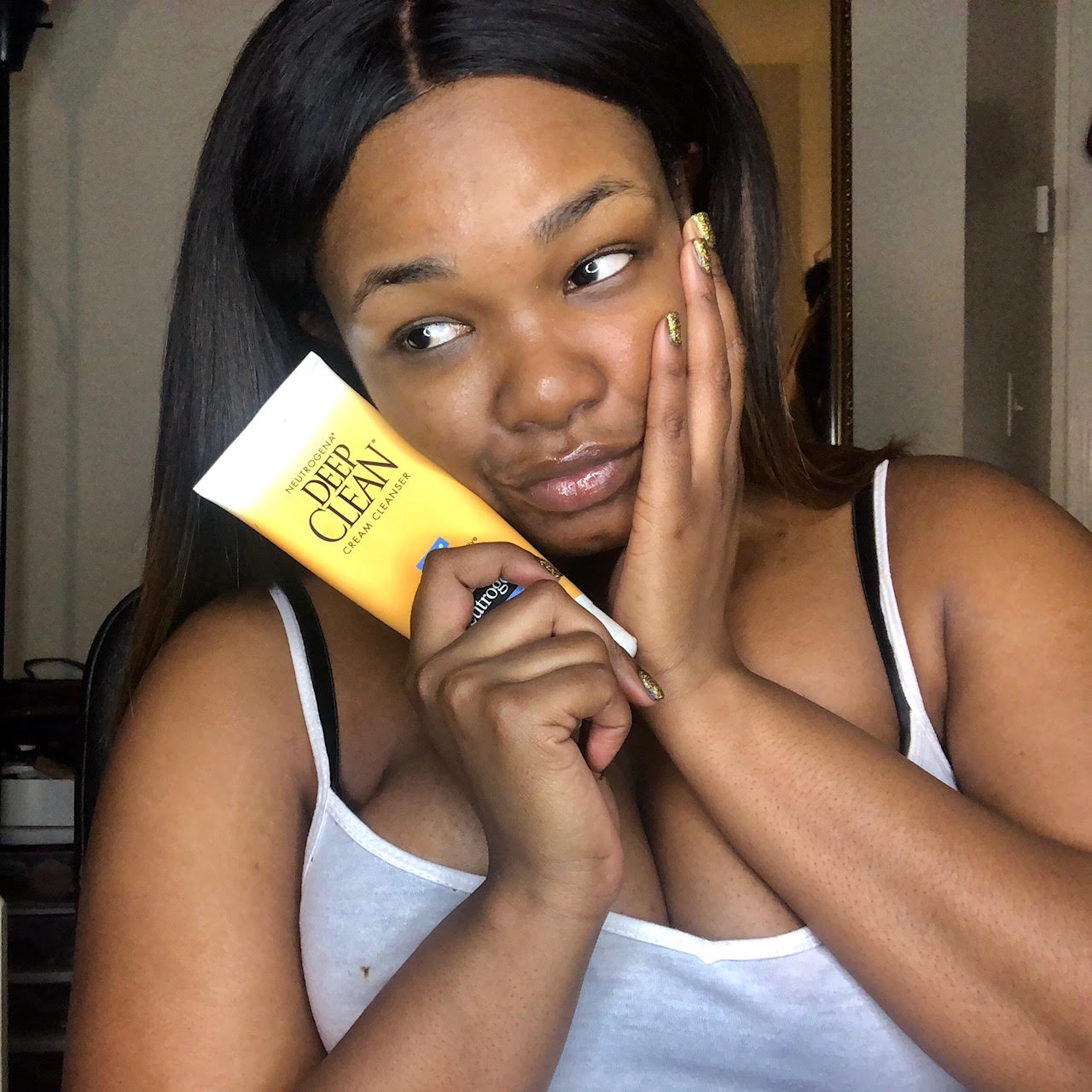 I know I said I have oily skin, but right now, since it's wintertime in the East Coast, my skin is super dry and it has a rough texture. I found that this cleanser is gentle enough to use in the colder months when my skin isn't in its best condition. However, it still works wonders when my skin is very oily during the summer months.
You only need about a dime-sized amount to wash your whole face.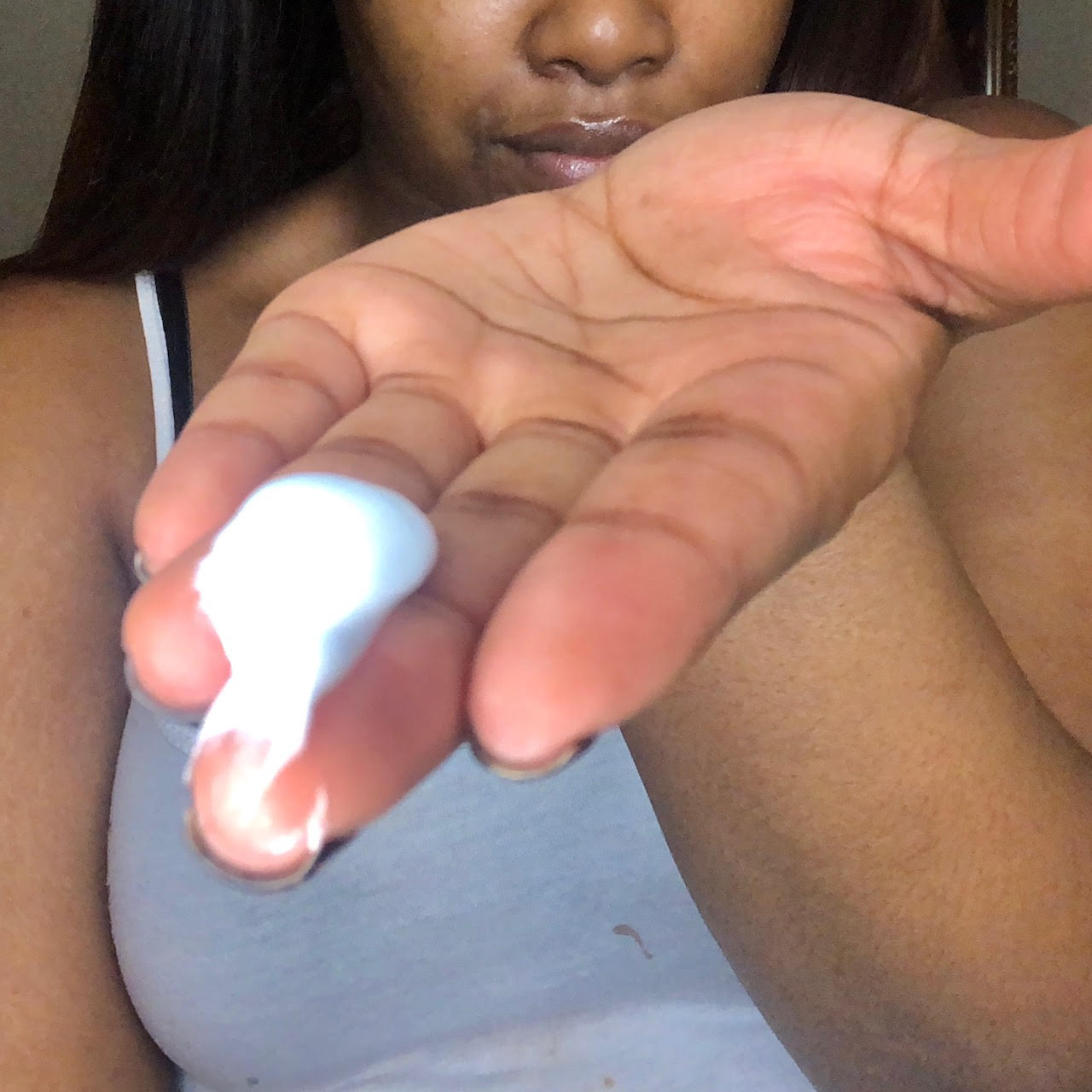 As you can see, I went a little overboard and used a quarter-sized amount. I can't help it! Sometimes I get so excited for what is about to come that I do a little too much. In any event, the extra product won't hurt one bit.
Now it's time to get to washing.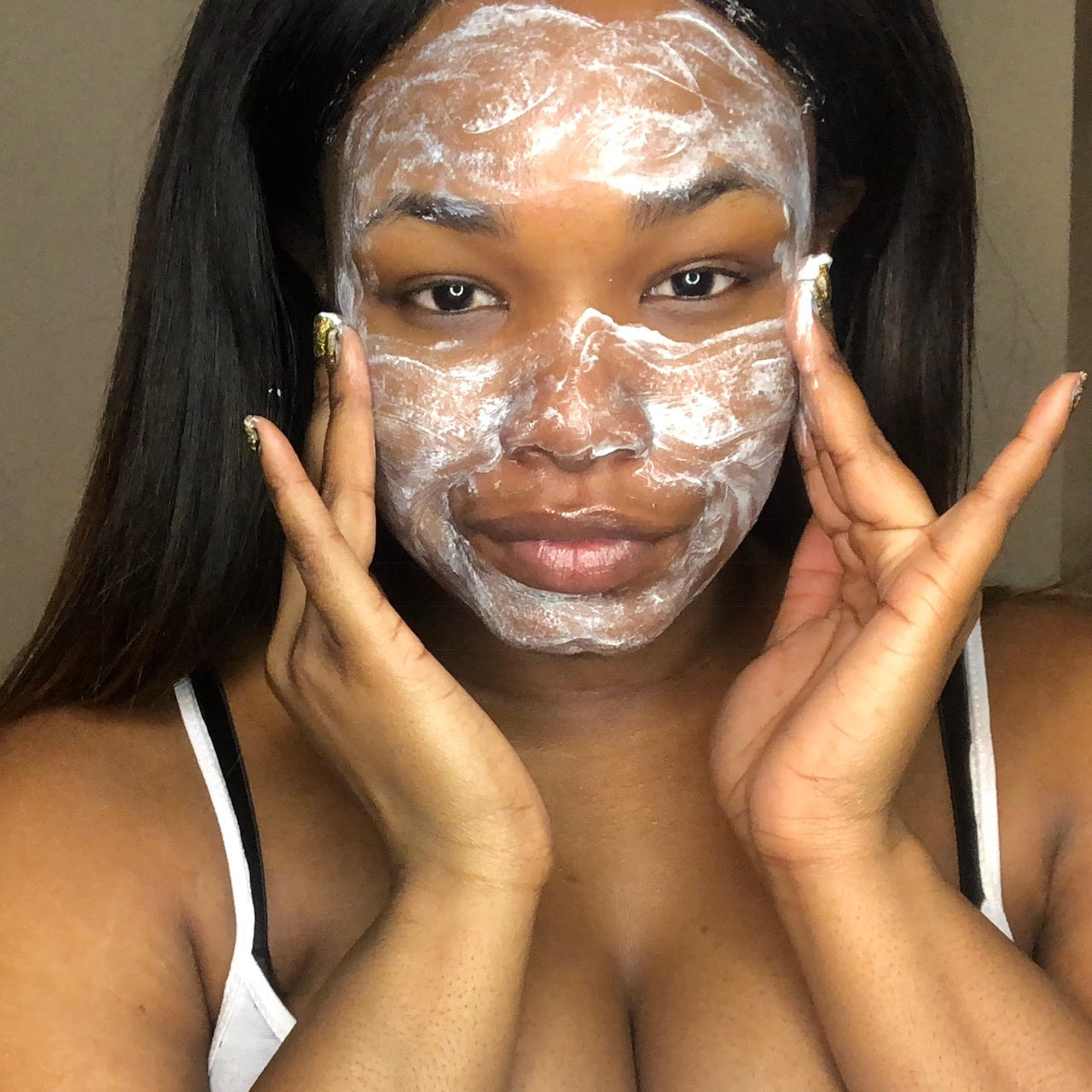 Usually, when using this cleanser on my makeup-free skin, I go ahead and splash my face with some warm water beforehand. When I'm using it to remove makeup and to cleanse, I start with dry skin first, so I can wash away the makeup and then, I wash it a second time to get deeper cleaning.
Honestly, washing it off is my favorite part.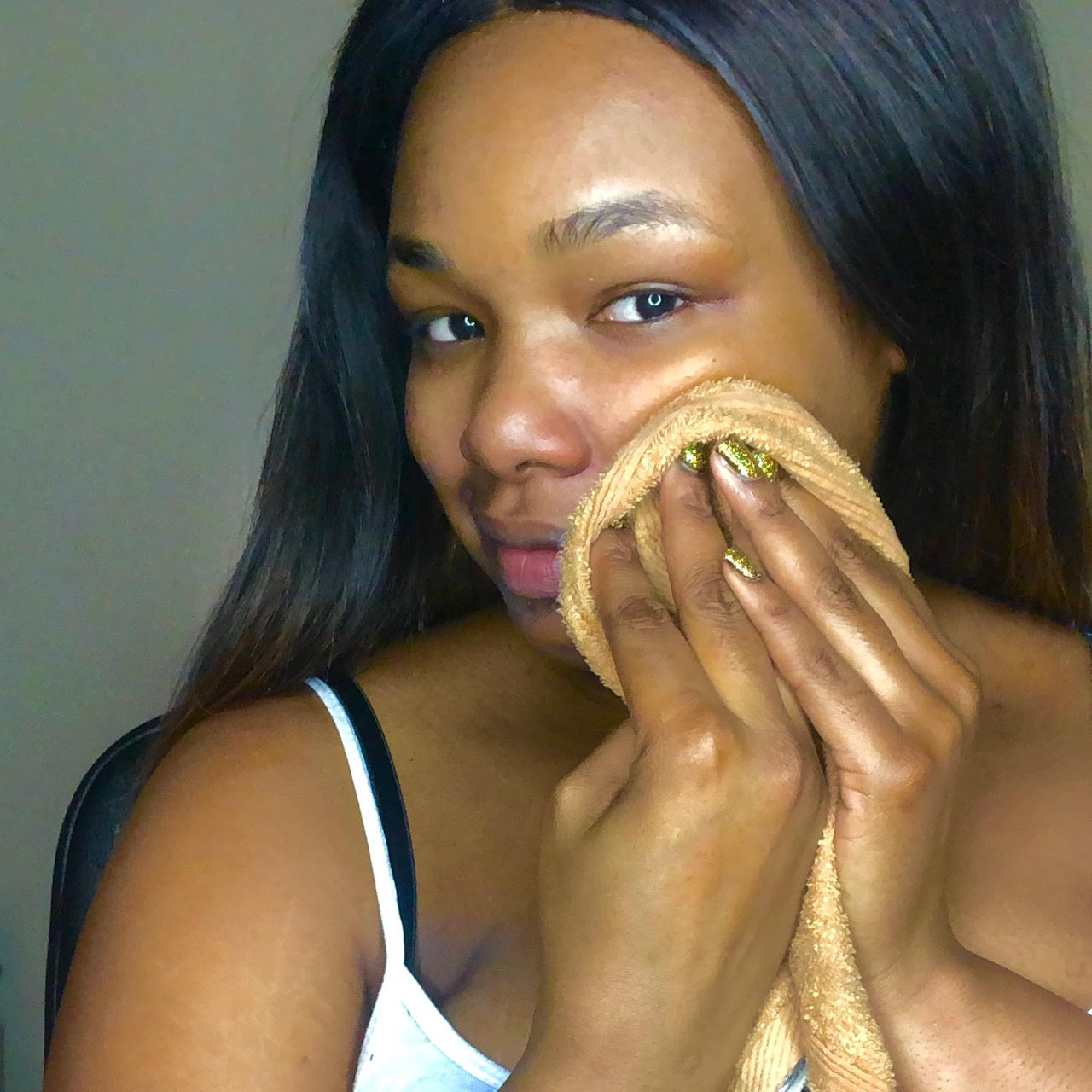 This face wash has a cooling sensation that makes you feel extra fresh-faced after using it. You can thank the menthol in the formula for that. It doesn't burn even when I have blemishes (from my own personal experience, it could be different for everyone).
My skin has been a little agitated, so I'm skipping my moisturizing cream for a bit.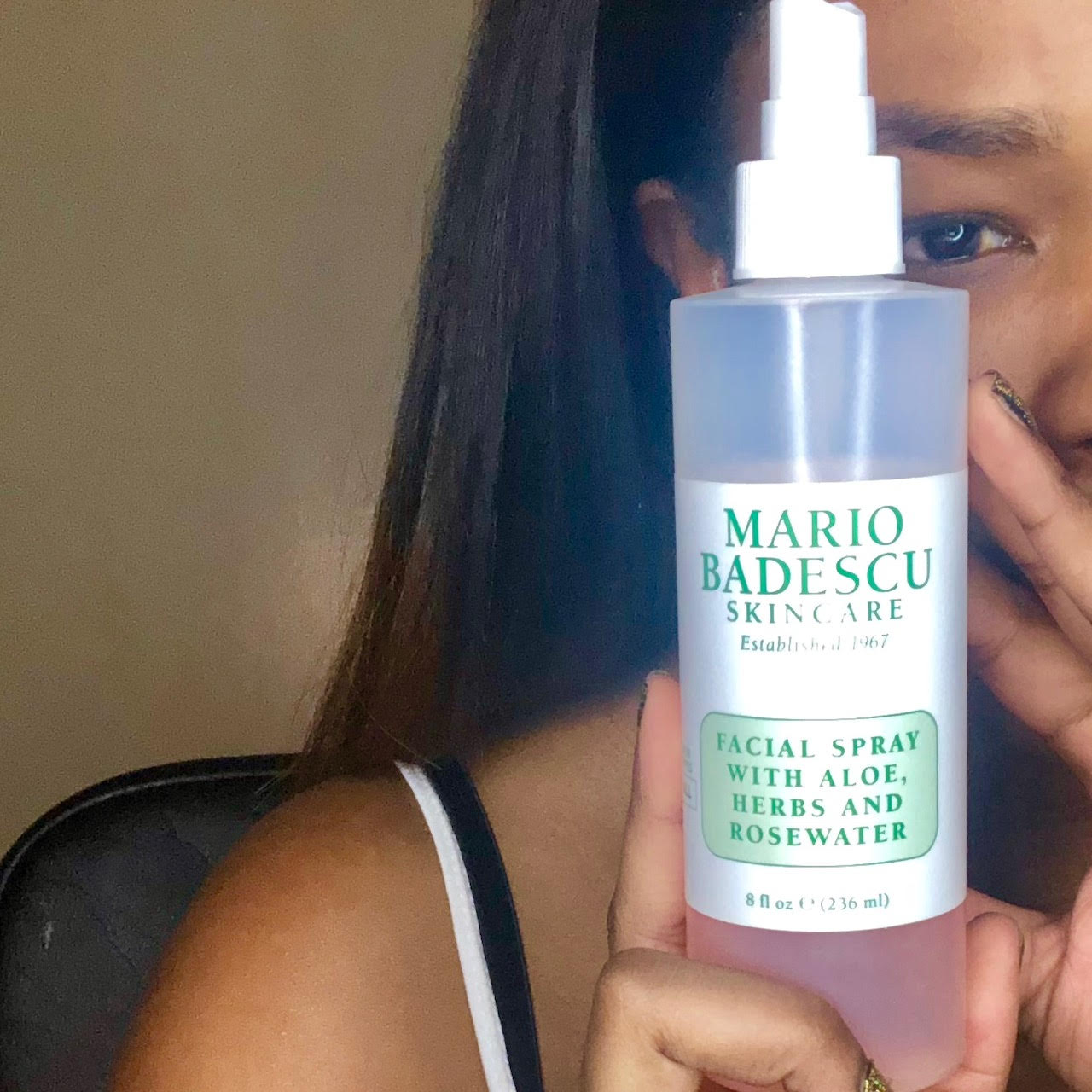 Instead, I'll be using my Mario Badescu facial spray. I not only get moisture from this spray, but it and soothes my skin. I've found it doesn't irritate or upset my skin as much as a moisturizer does.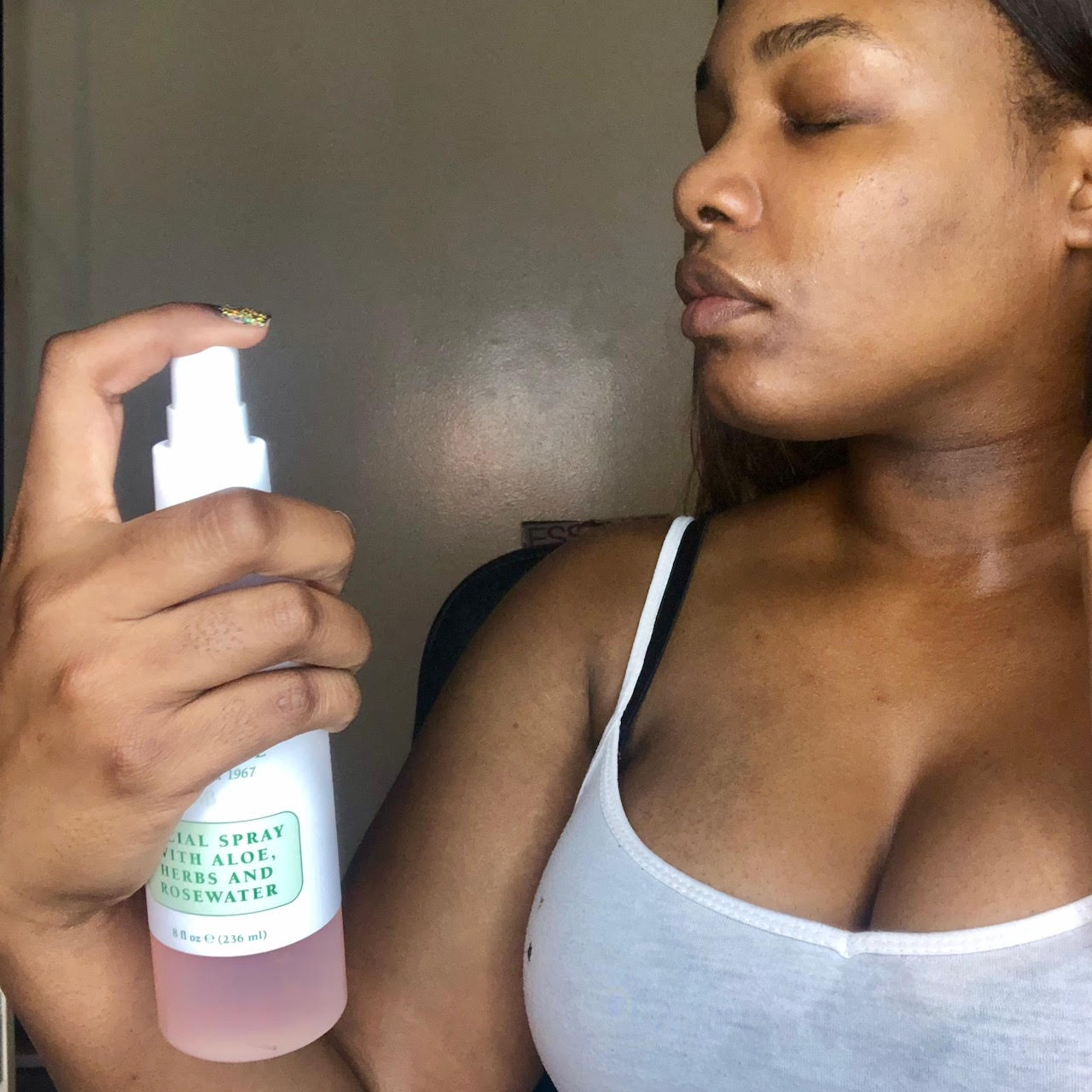 Next, I'll seal it all in with some Jamaican Black Castor Oil.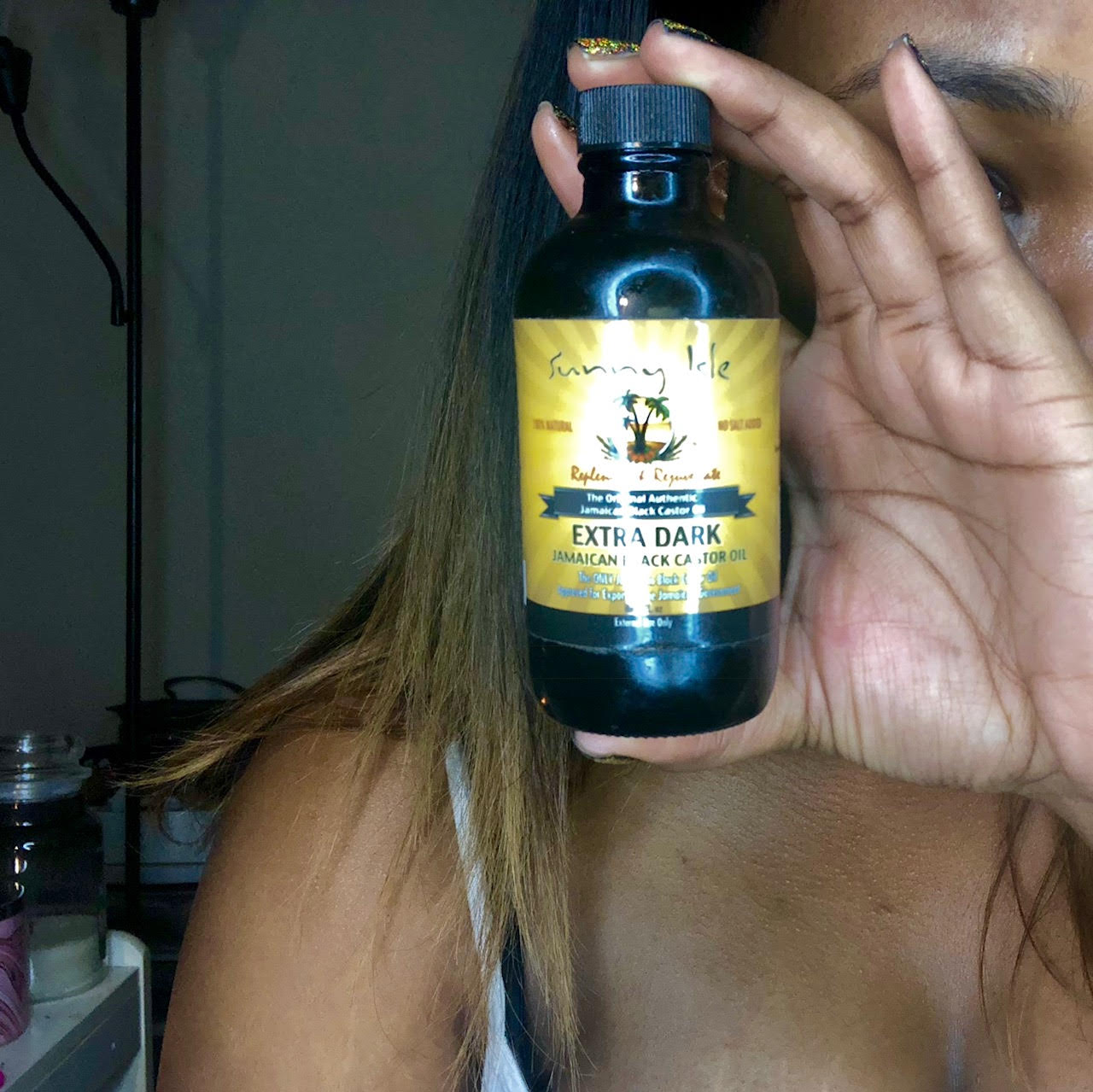 I personally don't think the "extra dark" castor oil makes a real difference, it's just what I have on hand. Castor oil is a great repairing oil for the skin that doesn't clog the pores. This is exactly what my skin needs in its dry, rough state.
I'm all cleansed and ready to get some beauty rest.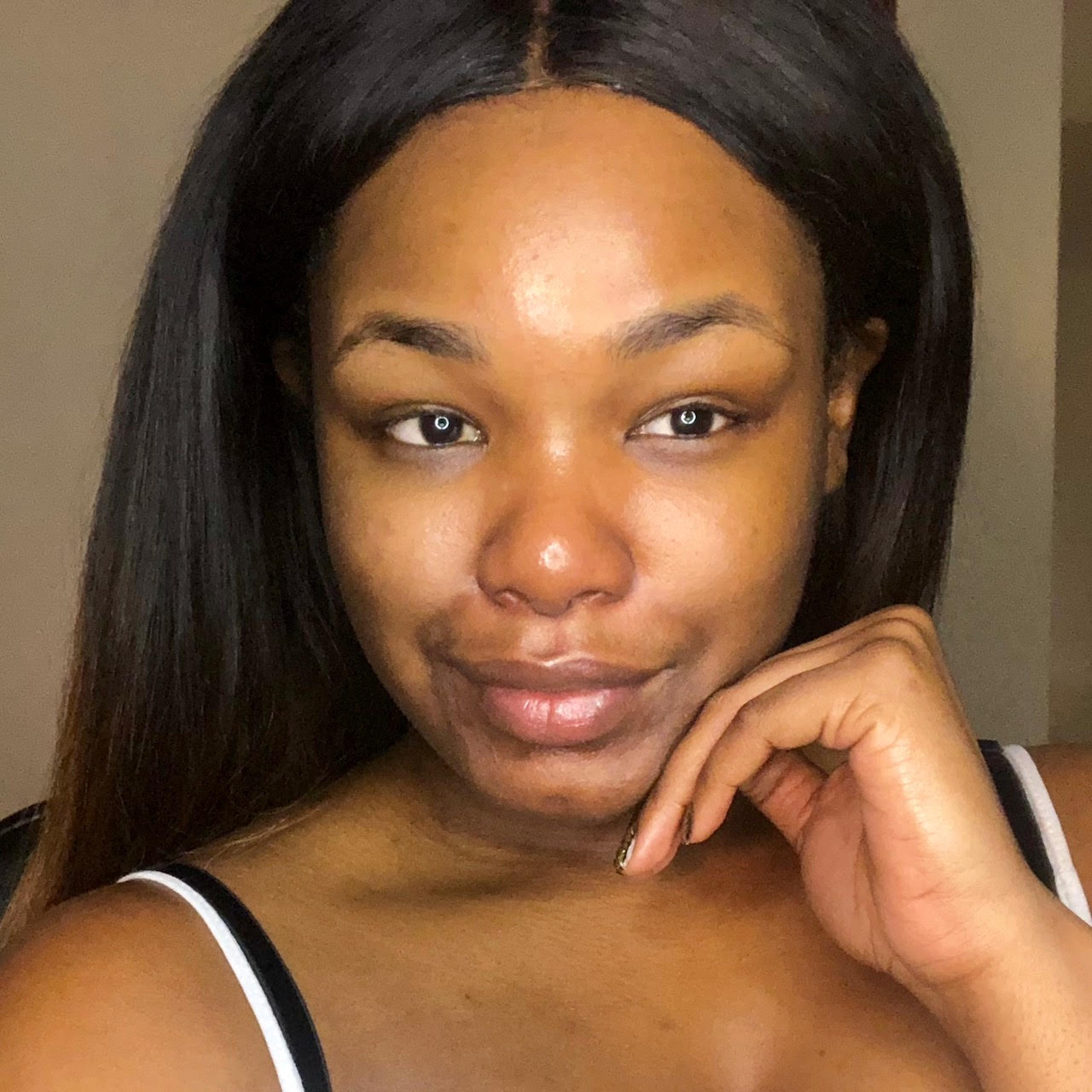 There's no better feeling than going to sleep knowing your skin has been given the TLC it needs to rest as well.
Will you be giving Neutrogena's Deep Clean Cream Cleanser a try?