Neutrogena came out with an affordable version of that LED mask seen on celebrity Instagrams
Acne treatments can be notoriously pricey, but brace yourselves: Neutrogena has just rolled out something that we can totally afford and we are so pumped!
Wait. It gets better: This clear skin solution doesn't involve taking any pills or using any painful lasers — actually, Neutrogena's newest release is probably something that's totally intrigued you in the past. Why? 'Cause it's a celeb favorite method and you've probably seen it all over your Instagram feed.
Here's the deal: You know those crazy-looking white masks celebs wear in their more "unfiltered" selfies? Yeah, that's essentially the concept behind this product from one of our fave drugstore brands — Neutrogena.
https://www.instagram.com/p/BK_703HAai7
Celebrities like Jessica Alba and Kourtney Kardashian have used the pricier version of this (and hello, who wouldn't want to look like those stunning ladies? Talk about #skingoals). They're not the only ones loving the concept: An Us Weekly writer made a glowing (uh, no pun intended) endorsement as well. The only problem, of course, is that the OG costs $1800. Ouch.
We know what you're thinking: The real-deal celeb option might be amazing…but can it really be replicated at a fair price point? Apparently it can! According to Allure, the $40 Neutrogena version actually works to clear up and smooth out stubborn skin.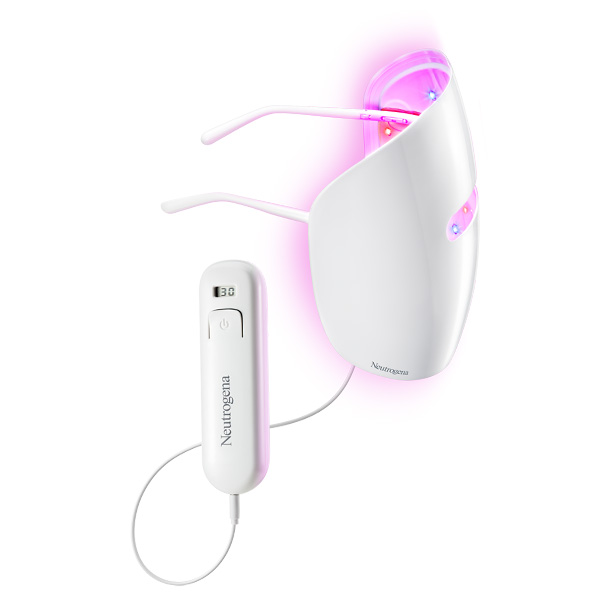 They even had an expert explain why this works on a scientific level: "Blue light excites chemicals within acne-causing bacteria to the point of death," dermatologist Brian Zelickson said.
https://www.instagram.com/p/BK_GCMlA5jK
Sounds good to us! Are you as excited about this release as we are? If so, pick up your very own Light Therapy Acne Mask here!