Netflix's "The Keepers" has caused a petition for the Archdiocese to release files on Joseph Maskell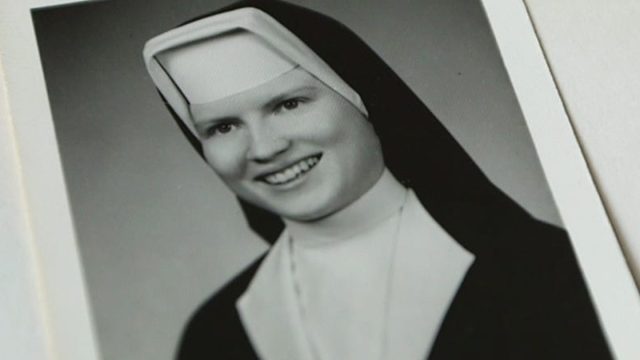 Like Making a Murderer, Netflix's latest true crime documentary series The Keepers has sparked fan interest in finding out the truth about what really happened, and who really killed Sister Cathy.
Premiering earlier this year on the streaming service, The Keepers focuses on the unsolved murder of a 26-year-old Baltimore nun called Sister Cathy Cesnik, who was killed in 1969. Across seven episodes, viewers are introduced to a plethora of different characters, including amateur sleuths Gemma Hoskins and Abbie Fitzgerald Schaub, as well as the unsavoury character of  Catholic priest Father Joseph Maskell, a priest who over the years was accused of committing a string of disturbing and stomach turning amount of abuse on children.
https://www.youtube.com/watch?v=Khr7dbuBjuE?feature=oembed
Indeed, much of documentary series focuses on not only a subsequent lawsuit filed by two victims against Maskell and the Archdiocese of Baltimore, but also tying Sister Cathy's murder to a wider cover up about pedophilia and abuse in the Catholic Church and in Catholic schools in Baltimore at the time.
In fact, The Keepers has actually ignited a petition for the Archdiocese to release files about Joseph Maskell.
As Entertainment Weekly have reported, an online petition has been launched by a group calling themselves "Concerned Citizens" that requests some transparency from the Archdiocese of Baltimore regarding Joseph Maskell.
"The Archdiocese of Baltimore holds documents regarding sexual abuse claims against A. Joseph Maskell. The release of these documents will restore public trust in the Archdiocese, and confirm the Archdiocese statements regarding their handling of the sexual abuse claims," the petition reads. "This petition requests that the Archdiocese of Baltimore release their files regarding A. Joseph Maskell, who is now deceased, in an effort to throughly investigate all avenues that may have led to the murder of Cathy Cesnik in 1969." 
Speaking to The Baltimore Sun, the show's director Ryan White revealed that despite requests to the Archdiocese while they were making the documentary asking that the files be released, they were denied at every corner. "I just feel like it shows no concern for the community healing, no sign of transparency at all," he said.
White added that by releasing the documents, more light could be shed on what the church authorities knew about Maskell before he went to work at Baltimore's Archbishop Keogh High School, the school at which Sister Cathy worked. He also suggested that it would provide some transparency as to the church's investigation into Maskell in 1992 and 1994 after allegations were made and legal proceedings were brought forward (both these investigations appeared to provide no evidence that Maskell had been involved in any of the allegations and he was never formally charged).
"My point is if [the church investigation] really came up empty-handed, then there's no personal information to redact, so show us that investigation," White said.
However, in a statement by Sean Caine, a spokesperson for the Archdiocese, it was stated that the files on Maskell were confidential.
"Archdiocesan policy and state law would preclude us from disclosing much of the information in them as they include confidential personal information (e.g. names of alleged sexual abuse victims), personnel records, health records, attorney-client communications, personally identifying information (such as social security numbers), etc," Caine said.
Interestingly, The Baltimore Sun note that in similar cases, some dioceses have released said files but with certain information redacted.
Despite their protestations about releasing the files, the Archdiocese have paid out nearly $500,000 in settlements to 16 individuals since 2011 who have accused Joseph Maskell of sexual abuse.
Since the petition was launched it has garnered over 12,000 signatures.