Netflix is preparing to investing a whopping $90 million to produce a Will Smith movie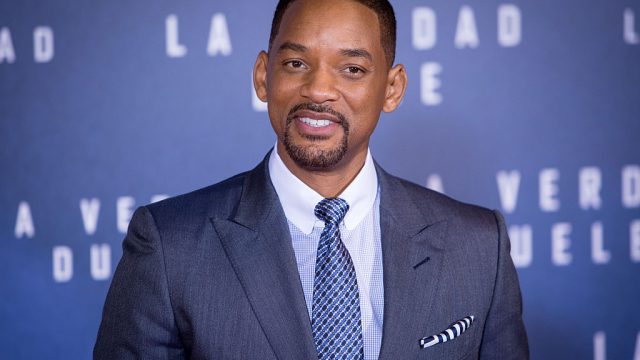 Netflix has always been about shaking up the system. It completely turned cable TV upside down with a range of high quality original programs and continues to prove that commercial-free television and film work.
Now, the streaming company is out to shake up big-name Hollywood. Just a few months after Will Smith's Oscars snub for his role in Concussion, Netflix is reportedly putting down a whopping $90 million to for the rights to Bright, an R-rated "fantastical" cop thriller starring Smith as a human cop working with an orc to locate a magic wand. And as one of the highest paid actors in the world, Will Smith does not come cheap.
Here's the breakdown on that $90 million according to Deadline: The film itself will cost $45 million while more than $3 million will be used to purchase the script penned by up-and-comer Max Landis. The rest will go toward securing top talent, which already includes Exodus: Gods and Kings actor Joel Edgerton (Zero Dark Thirty, The Great Gatsby).
So, why is Netflix shelling out so much? Well, Bright director David Ayer and Will Smith just completed work on the highly-anticipated super villain film Suicide Squad, which is due this summer, and then there's the fact that Netflix wants to double down on recent efforts to move beyond challenging cable TV and to begin hitting Hollywood right where it hurts, in its uber-lucrative film studios.
Deadline reports that shooting on Bright will begin this fall in Los Angeles. From there, the film is expected to get a limited theatrical run at the same time it becomes available on Netflix. Here's hoping Netflix's expensive gamble pays off.