Netflix will be releasing a true crime series about this young nun's unsolved murder
For those of you who were fascinated with Netflix's 2015 docuseries Making a Murderer, we have good news. According to People, Netflix will be releasing a true crime series about the murder of Sister Catharine "Cathy" Cesnik. The 26-year-old Baltimore nun was reported missing in November 1969, while her beaten body was found two months later in a Baltimore County field. It's been almost 50 years since Cesnik's body was discovered, and her murderer has yet to be found.
The seven-part documentary entitled The Keepers follows two amateur Baltimore detectives trying to find justice for Sister Cathy. The series will delve into Cesnik's life as a high school teacher, a nun, and a woman loved by many.
The Keepers is directed by documentarian Ryan White, whose directorial credits include the films: Serena, about tennis star Serena Williams' 2015-2016 season; The Case Against 8, a look inside the case to overturn the same-sex marriage ban in California; and Good Ol' Freda, about Freda Kelly, secretary for The Beatles.
On Wednesday, People plans to publish an interview with White about the series as well as the official trailer for The Keepers.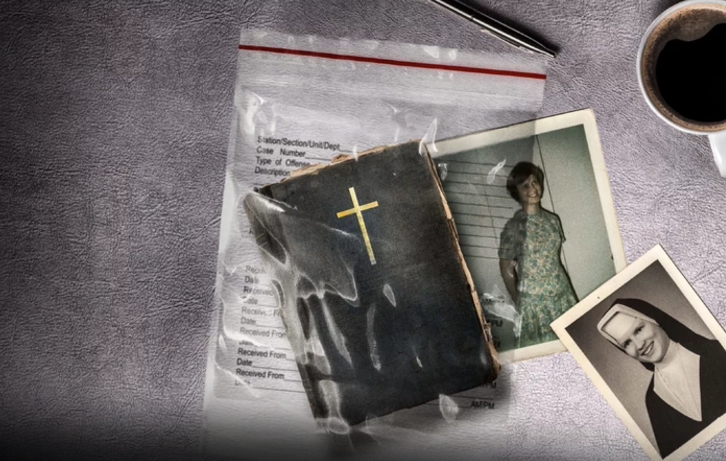 According to a video produced by The Baltimore Sun, police originally believed that Cesnik was the victim of a brutal robbery. But in 1994, the cold case heated up when a woman claimed that she was sexually assaulted by a local Baltimore priest and that Cesnik knew about it. The woman said the priest involved killed Sister Cathy in order to keep her quiet.
What's more is that investigators on the case claimed that the Baltimore Catholic church pressured the Police Commissioner to drop the investigation entirely. No arrest was ever made.
The Keepers offers a fascinating, yet tragic, story revolving around church versus state, and the riveting question: Who killed Sister Cathy? The series will be released May 19th.