The first trailer for Netflix's "Anne" is the best thing you'll see today — we pinky promise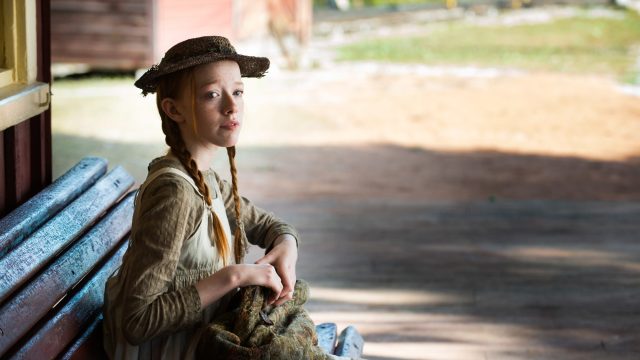 If you're ready for a trip, we've got just the place in mind — Green Gables. Even better, all you really need is an internet connection to visit this location and catch up with a very near, and dear, friend, Anne Shirley. If you're ready to go right now, Netflix has just released the first trailer for Anne of Green Gables series — simply titled, Anne — and it is by far the best trailer you see today.
Judging by the trailer, Anne might be the best Netflix series you watch all year. This short, two minute trailer is like a warm hug from your best friend, so now just imagine what eight episodes will be like.
https://www.youtube.com/watch?v=S5qJXYNNINo?feature=oembed
If there are two things that stick out in the trailer, it's Anne's fierce spirit, along with her instant connection with her BFF, Diana. Female friendship is clearly going to be a major part of the series (just like it was the book), and that sound you hear is us cheering.
"Anne is a powerful and complicated person living under challenging circumstances," Anne's showrunner, Moira Walley-Beckett explained to HelloGiggles over email. "There's so much pathos in Anne, and so much original wounding for her...I was excited to dig deep and let these compelling characters tell me their stories...Anne was an accidental feminist – she was ahead of her time. I am a feminist on purpose so that's absolutely my point of view – and Anne's – in this series."
Anne herself, Amybeth McNulty, echoes that sentiment.
"It is so important that we do not tear each other down just because society has inflicted that stereotype among us," she explained to HG. "I grew very close to all the women in the cast and crew, especially the younger girls in the cast, and we discussed among ourselves multiple times that we were so thankful to be in a cast that was so accepting and welcoming...there was no sense of competition or gossip."
We were already planning on binging Anne, but now we want to binge it like, three our for more times. You can catch all of Anne's adventures in Green Gables on May 12th.