According to this new Netflix study, your parents *want* to talk about television over the holidays
Belive it or not, your parents really want to talk to you about all the Netflix shows that have kept you up at night because you just can't. stop. binging. So no need to fret about any awkward holiday dinner convos.
According to a new Netflix study, 44% of millennials (age 22-39) prefer Netflix as a means "to create quality conversation with their parents," as opposed to tweeting, commenting, and liking on any social platform.
Not only that, but five in six — THAT'S 82% — believe "talking about TV shows is a fun, tension-free, and meaningful way to bond when home for the holidays." As for Netflix show recommendations, 78% of millennials are providing their rents with a 'lil TV guidance.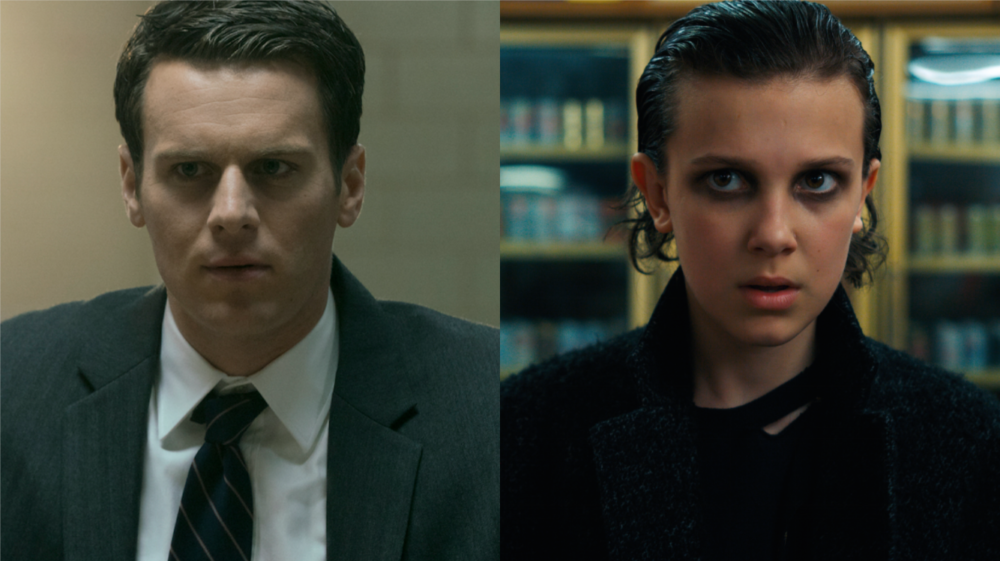 More specifically, 56.6% of millennials wished their parents watched Netflix's Stranger Things (probably because they're hoping to have Eggos added to Thanksgiving dinner), with 24% saying the same for Narcos and 18.8% for Ozark.
Meanwhile, 42% of boomer parents (age 55-70) wish their kids watched Chef's Table. 28% said that of Mindhunter and 22% for Samurai Gourmet.
BUT, you might end up arguing about what to watch. Decisions, decisions, decisions…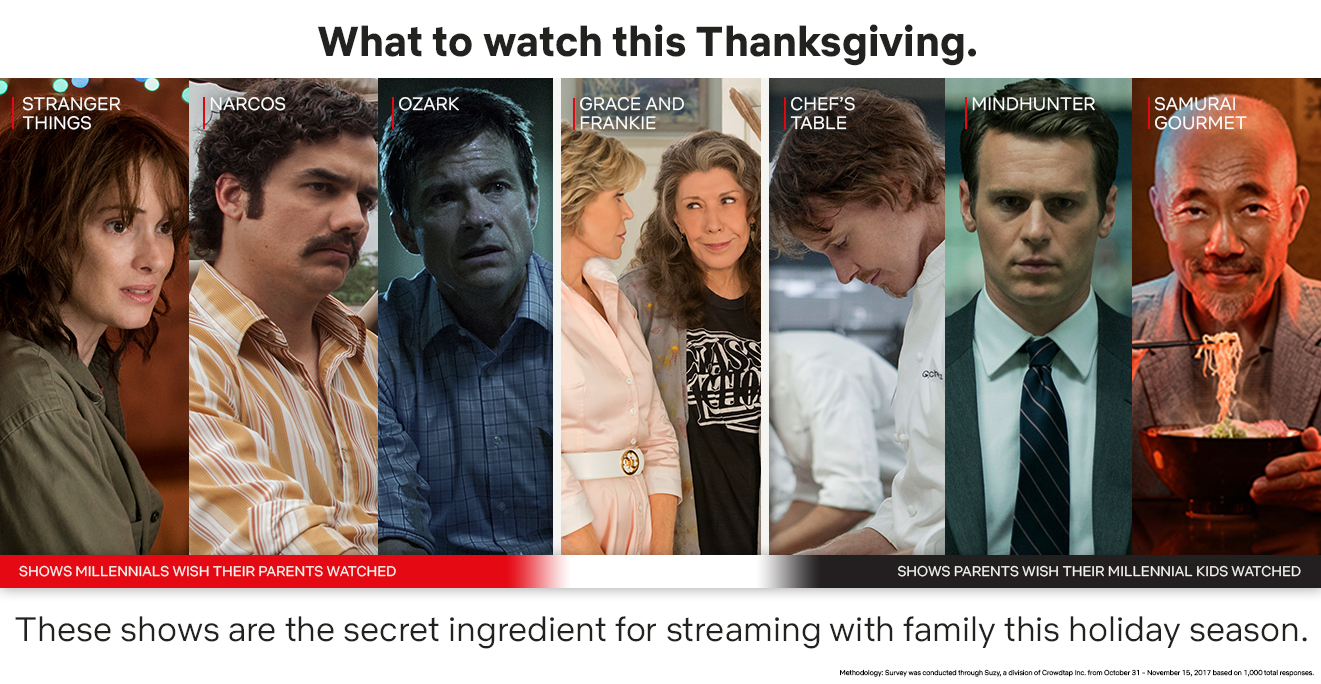 This "'Tis the Season to Stream" survey is based on 1,000 responses — 500 from online millennials and 500 from baby boomers. Conducted by Suzy, the study has a 95% confidence level.
AKA we feel pretty confident heading into Thanksgiving, and asking our parents what they think about Stranger Things Season 2. And, of course, to pass the turkey/stuffing/mashed potatoes/cranberry sauce/all of it.
Happy feasting and watching!