Get your first sneak peek into Netflix's Selena TV show—we know you could fall in love with it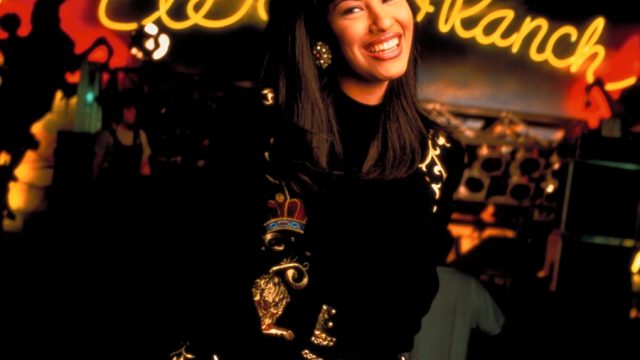 Update, November 12th, 1:35 p.m. ET: Netflix released the first video from the Selena TV show, so this post has been updated to include that information.
More than two decades after her untimely death in 1995, Selena remains one of the most celebrated artists in music history. So we were understandably excited when Netflix announced plans for a series about Selena Quintanilla's life in 2018. And not only that, but now we also have the first official sneak peek with its new star.
Selena: The Series is a scripted show that "will follow the choices the young music and fashion icon and her family made to build her career," according to Vulture. Netflix has cast The Walking Dead star Christian Serratos to play the Queen of Tejano, and we think she's the perfect choice to don the late singer's colorful bustiers and unforgettable style.
https://www.instagram.com/p/Bz5rKQ-ALS6
Netflix just dropped the first clip from Selena: The Series, and our hearts are truly going bidi bidi bom bom over this sneak peek.
The fashion! The music! Christian! It's all so pitch-perfect. Before now, all we had was a 15-second teaser clip for the series, but we're already falling in love.
Set for a two-season arc on the streaming service, the show will include several members of Selena's family as executive producers, including Selena's father, Abraham Quintanilla Jr., her sister Suzette Quintanilla, and family attorney Simran A. Singh.
Of course, the star's life has been chronicled on the big and small screen before, most notably in 1997's Selena starring Jennifer Lopez. But we're so ready for a new generation of music lovers to learn about her life and legacy that extends long after her life was tragically cut short at the age of 23.
We'll have to wait until 2020 to see Serratos as the lead in the Selena TV show, but we're sure it'll be worth the wait. Grab the tissues—we have a feeling you're going to need them for this one.
Originally posted August 21st, 2019.