Netflix just rolled out a screensaver, in case it takes you *that* long to decide on what to watch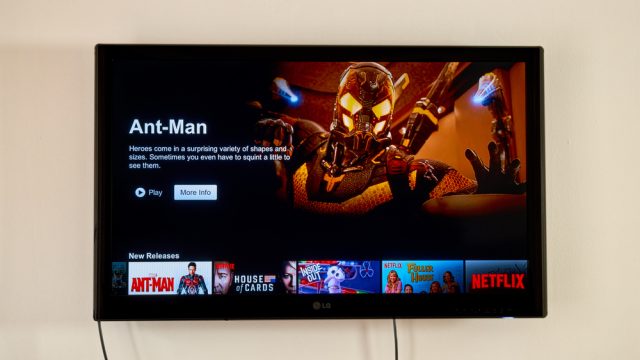 In case you forgot about their original programming or maybe you just can't decide what to watch of the billions of options on the streaming service, Netflix has launched a screensaver for many streaming devices.
You might have a screensaver on your computer of your favorite vacation photos or your celebrity crush, but Netflix has now added a screensaver to its Smart TV Apps and some streaming devices. A Reddit user first noticed the change but didn't seem too bothered by it:
"Instead of just sitting on the 'select profile' screen when the screen idles out, it looks like Netflix is now displaying rotating screensavers of Netflix Originals," they write in the post. "I've seen it on my Xbox One as well as Android TV MiBox, and Fire TV. Kinda a nice touch - I always worried about burn in when the screen idled out and sat on the profile select screen. 
It seems like Netflix is basically providing another way to promote their original content, but it also might just prevent our TV screens from being left with strange marks if we leave the screen idle for too long. Reddit users noted that the screensaver appeared ranging from 30 minutes to 2 hours. Maybe Netflix just wants to help us out if we spend too long staring at the screen?
Whatever the reason may be, Netflix has rolled out the feature to devices and Smart TVs. As long as it's not that creepy girl from The Ring climbing out of the TV, this doesn't seem like a terrible idea.