Grab your neon! The trailer for Netflix's new Sarah Hyland festival movie is here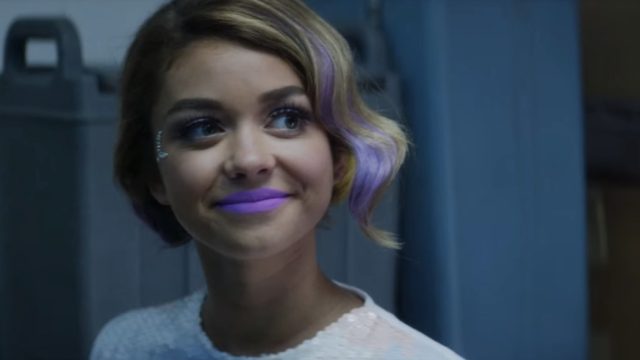 Dream of going to a musical festival, but can't seem to bring yourself to leave the comforts of home, and more importantly, Netflix? Well, here's some good news: There's first trailer for Netflix's XOXO is out, and it is a trippy, brightly colored, fairy wings dream.
In your typical, "a group of lost souls all come together over one shared experience," the trailer sets up that we're going to find a group of lost souls who all come together over the shared experience of the best, and craziest, rave festival in the country, XOXO.
https://www.youtube.com/watch?v=bUN5uSu_VQM?feature=oembed
The actual description for the movie reads:
"XOXO is a coming-of-age ensemble film about a group of 20-somethings on a crazy adventure to the biggest EDM festival in America, XOXO. The film follows six strangers whose lives collide in one frenetic, dream-chasing, hopelessly romantic night. At the center is Ethan, a young DJ who gets a last minute slot to perform after his tracks go viral online days before the festival. This is a huge opportunity… if he can just make it there in one piece."
So come for the promise of lots of techno music, stay for Sarah Hyland rocking some absolutely amazing purple lipstick like she was BORN TO WEAR IT.