Netflix Party just made long-distance Netflix binges a lot easier
Trying to plan a Netflix binge sesh with long-distance friends and family can be super tricky to time it right. You have to agree on a show first (so hard!), press the "play" button at the perfect time, and then catch up when one of your streams inevitably starts rebuffering. A long-distance Netflix party can be hard work. . . until now. There's now a Google Chrome extension called Netflix Party that allows you to remotely sync your Netflix sesh with your long-distance loved one.
According to the description on Google Chrome, the plug-in "synchronizes video playback" so you're always at the same moment with your friends. And there's more good news: Netflix Party will have a group chat side bar so you don't have to look away from your screen or click a new window to tell your BFF that you CAN'T BELIEVE THE AWKWARD MOMENT THAT JUST HAPPENED BETWEEN JANE AND MICHAEL ON JANE THE VIRGIN OMG.
All you have to do is download the plug-in — which, BTW, is not affiliated with Netflix, but was created by Airbnb engineer and MIT alumnus Stephan Boyer — from this site. Then, start playing something in Netflix, and click the little red "NP" button in your toolbar to start a party.

You can make it so that only you have control over pausing, playing, rewinding, and fast-forwarding — useful for those of us who must have the remote at all times — or you can give your viewing partner control, too. Then, click "Start the party."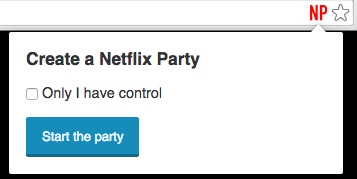 It will then create a link for you to share with your Netflix buddy, and. . .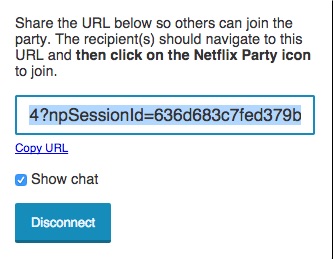 Voila, you know have a Netflix party that defies time and space . . . and another reason not to leave your couch.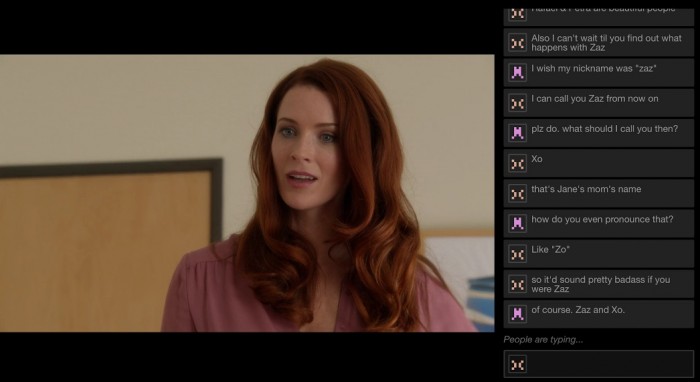 Oh, what a wonderful world.