13 Netflix original movies and series coming in 2017 that we're most excited for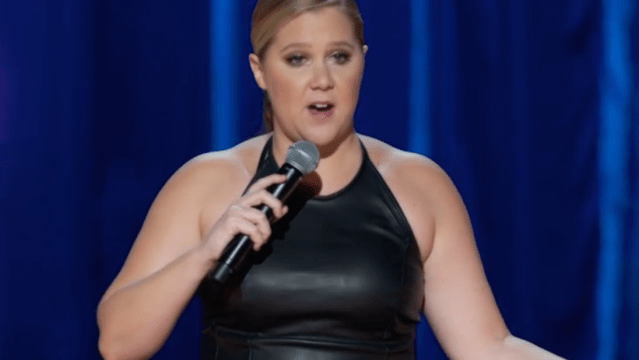 Prepare to mark your calendars, folks, because on these upcoming dates you'll need to block out some serious time to accommodate some hefty binge watching.
Ever since the inception of the Netflix original (which would be House of Cards for you Netflix aficionados), we've become accustomed to gluing ourselves to the couch and our eyes to the TV whenever a new one comes out. From Narcos to Jessica Jones and even the revitalized Arrested Development, Netflix originals rarely disappoint and are totally worth the hours upon hours of binge watching they necessitate.
So without further ado, we've rounded up 13 of the most anticipated originals including television series, movies, and comedy specials that are 100 percent worth the binge watch. Now read on, and prepare for some serious Netflix-and-chill time!
1 Stranger Things, Season 2
https://www.youtube.com/watch?v=9Egf5U8xLo8?feature=oembed
What dimension is Eleven in now? Who's really eating those Eggo waffles? And is Barb going to come back from the dead or what?! All of our questions will (maybe) be answered! Coming October 31.
2 Girlboss 
https://www.youtube.com/watch?v=jkJikElflkA?feature=oembed
The highly anticipated series based off of Nasty Gal founder and #girlboss extraordinaire Sofia Amoruso promises fun, ferocity, and a whole lot of killer fashion. Coming April 21.
3 Unbreakable Kimmy Schmidt, Season 3  
https://www.youtube.com/watch?v=RpiJGd8EL8M?feature=oembed
Yassssssss. We've waited an entire year for Kimmy, Titus, and their loveable crew to return to New York City for another season of gut-busting laughs and Kimmy-isms. Coming May 19.
4 Love, Season 2  
https://www.youtube.com/watch?v=6tefAUunOU0?feature=oembed
This quirky-yet-loveable Judd Apatow comedy is returning for a second season, and we can't wait to see where Mickey and Gus' quirky romance heads next. Coming March 10.
5 Dear White People 
https://www.youtube.com/watch?v=1LzggK5DRBA?feature=oembed
A satirical series that picks up where the 2014 movie of the same title left off, this hysterical yet poignant show promises to unearth and explore issues of racial inequality at a predominantly white and privileged Ivy league university.
6 House of Cards, Season 5 
https://www.youtube.com/watch?v=5xUZKyPBaR0?feature=oembed
Will the political powerhouse Underwoods finally crack? The fate of the nation hangs in the balance as we find out. Coming May 30. 
7 Dave Chapelle: Deep in the Heart of Texas and Dave Chappelle: The Age of Spin 
https://www.youtube.com/watch?v=0TRqE7rmi3g?feature=oembed
We're going ahead and calling this one a twofer, because we can't possibly narrow it down to just one Chappelle special. Coming March 17.
8 Ingobernable 
https://www.youtube.com/watch?v=oo5nnF2Bk4E?feature=oembed
Amidst a messy divorce between the Mexican president and his wife, the president is killed and the First Lady is forced on the run after she is the presumed murder in this Spanish-language thriller. Coming March 24.
9 Bright 
https://www.youtube.com/watch?v=2SRM1WpVEY4?feature=oembed
A genre-blending action flick in a world filled with Gamer of Thrones-eque, fairytale creatures, staring Will Smith and Joel Edgerton? Consider us sold. Coming December 2017.
10 Orange Is the New Black, Season 5 
https://www.youtube.com/watch?v=aU_FvfdCBRk?feature=oembed
Your favorite #girlsquad of loveable inmates returns for another season behind bars and will pick up right where last season's cliffhanger left off. Coming June 9. 
11 Amy Schumer: The Leather Special  
https://www.youtube.com/watch?v=Ux-x1GnUuqY?feature=oembed
Prepare for nothing—repeat, nothing—to be held back in this comedy special, in which Amy goes full blast on binge drinking, relationships, and way, way more. Coming March 7.
12 GLOW 
https://www.youtube.com/watch?v=rFr7mjUNWwY?feature=oembed
Alison Brie stars in this series inspired by an '80s show, in which a down-on-her-luck actress seeks one last shot at stardom in the form of women's wrestling (and some ridiculous latex outfits). Coming June 23.
13 13 Reasons Why 
https://www.youtube.com/watch?v=JebwYGn5Z3E?feature=oembed
Based on the best-selling novel, this tragic mystery tells the story of why a young girl chose to end her life as she explains each reason posthumously in a series of cassette tapes. Coming March 31.