14 Netflix movies that will get you through the week, because we know you need that right now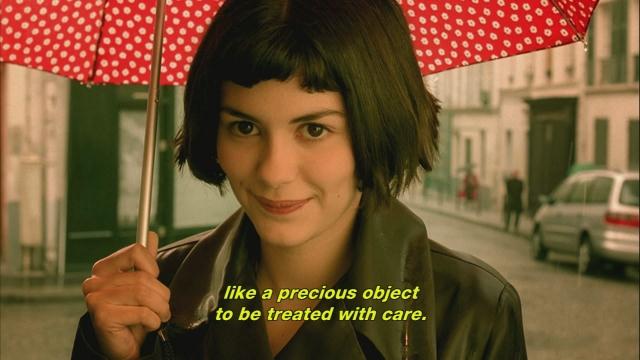 There are some weeknights when you just want to come home, plop down on your bed, order takeout, and Netflix your worries away. It's pretty much what Netflix was created for — to help us get through the tough times. Studies show that our generation has fallen so hard for Netflix that we have little to no interest in watching cable TV anymore. 66 percent of people say that Netflix is their number one video platform. On average, people between ages 13-24 watch 8.8 hours of Netflix a week. We simply can't live without it.
When we get home after a stressful day, though, the last thing we want to do is apply a chunk of brain power to choosing which movie to watch pre-bedtime. There are more than 13,000 choices worldwide, and after you've just spent an hour fighting traffic and bickering with your mom on the phone, the last thing you want to do is rake through all the options until your brain goes fuzzy and your pizza has gone cold. That's why we've compiled this list of feel-good, heartfelt movies that will restore your faith in humanity and give you something to laugh at (or pleasantly cry over) on a weeknight.
Here are 14 Netflix movies that will get you through the week.
1. In Your Eyes
Couple things: Michael Stahl-David is one of the cutest, most squeal-worthy guys in Hollywood, but you just don't know it yet; paranormal love stories are the next big thing in the rom com field; and indie flick In Your Eyes deserved way more recognition than it actually got. This romance will make even the most cynical of individuals smile from ear to ear.
2. Justin Timberlake and the Tennessee Kids
https://www.youtube.com/watch?v=XlT7UQm5pfY?feature=oembed
Do you love Justin Timberlake? Do you love music? Even if you have no soul and answered no to both of these questions, you will enjoy this fun documentary, which Esquire named as one of the top 25 best movies of 2016.
3. Dope
https://www.youtube.com/watch?v=3ViVPRWRRmk?feature=oembed
Hilarious, soulful, and relevant, this coming of age dramedy will make you laugh as well as give you some insight into those compelling stories that are rarely told in Hollywood.
4. The Princess Bride
This classic is a must-see if you haven't already fallen in love with it, and if you're already acquainted with it, get ready to fall head over heels all over again. Because #WestleyandButtercupforever.
5. Jenny's Wedding
https://www.youtube.com/watch?v=WIw0yX8gIs4?feature=oembed
Katherine Heigl and Alexis Bledel are super cute together and they're getting married, but the former's family isn't exactly stoked about the situation. But love is love is love is love, as Lin Manuel Miranda has said, and a midweek dose of love is exactly what you need.
6. Amélie
Behold one of the cutest lead characters ever created in the history of Hollywood. Amélie is whimsical, full of happiness, and French as can be — basically everything you need to get through hump day evening.
7. Big Eyes
Amy Adams dazzles (as usual) in this film, which is a true story about a talented artist whose creepy husband took the credit for all of her work. As upsetting as parts of it may be, it's got a happy ending, so don't worry. You won't go to bed in a bad mood.
8. Clueless
Come on, it's Clueless. Nothing more needs to be said. It'll make your life a whole lot easier.
9. Beginners
https://www.youtube.com/watch?v=rXUFUp6vsxg?feature=oembed
Ewan McGregor just found out his dad is gay and has cancer, and he's trying to figure out what to do with the beautiful French woman he just started dating. It's a quirky film about love and relationships and all the magic that comes with them. Oh, and it's narrated by his dog.
10. Drinking Buddies
https://www.youtube.com/watch?v=wxuxkQF7Bak?feature=oembed
Allow us to introduce you to the dream team: Olivia Wilde, Jake Johnson, Anna Kendrick, and Ron Livingston. These four make up two couples who are all attracted to each other in weird, wonderful ways. Charming and heartbreaking. With all the beer.
11. Ferris Bueller's Day Off
It doesn't matter how many times you've seen this classic film. You can't help but sing along when Ferris is on that parade float.
12. Good Will Hunting
There's never a bad time to watch Matt Damon and Ben Affleck live out the roles that gave them their big break into Hollywood. Besides, Robin Williams will remind you about all the things that are most important in this lifetime.
13. Boogie Nights
You don't know Dirk Diggler?! All your weekday blues are about to be cured with this cult classic.
14. Zack and Miri Make A Porno
This hilarious movie featuring Seth Rogen and Elizabeth Banks will give you all the gut-wrenching laughs you so desperately need. Time to break out the popcorn and climb into your comfiest pajamas.