"Love Is Blind" Fans Are Shredding Netflix for Its Reunion Failure
The streaming service has officially apologized, but fans still aren't having it.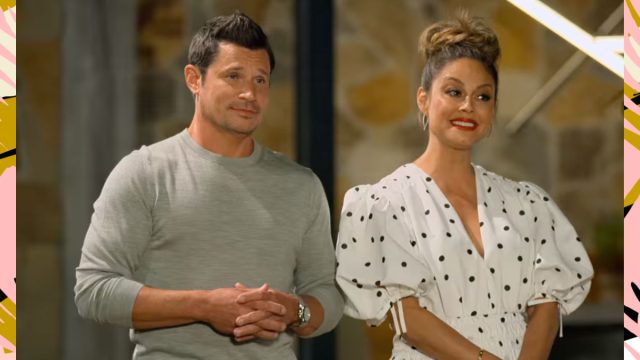 Netflix dominates as a streaming video service, but the entertainment company seems to turn a blind eye when it comes to its live-streaming capabilities. Love is Blind, one of the brand's original reality TV shows, attempted to host a virtual reunion for its fourth season cast, but left thousands of fans hanging when technical difficulties cut the live show short.
"To everyone who stayed up late, woke up early, gave up their Sunday afternoon… we are incredibly sorry that the Love is Blind Live Reunion did not turn out as we had planned," the streaming network apologized in a tweet from Apr. 16. "We're filming it now and we'll have it on Netflix as soon as humanly possible. Again, thank you and sorry."
The singular response to what ended up being a 75-minute-long delay was not satisfactory for Love is Blind fans, who took to social media to express their disappointment and outrage. "You're telling me I waited ALL DAY to watch the Love is Blind live reunion and it won't load because Netflix was not a platform built for live tv????" tweeted @Jacobs_Breanna.
Some even went as far as to leave angry comments on Instagram posts promoting other shows on Netflix.
RELATED: Netflix Is Offering Its Cheapest Subscription Yet, But There's A Major Downside
The fact that Netflix has no issues raising its prices did not escape many irate fans, especially ones poking fun at the fact that the company couldn't handle a social media livestream.
Love is Blind has become a cult classic in terms of viewership, with a higher demand than 93.8 percent of all Reality titles, and 3.7 times the demand of the average TV series in the United States, according to Parrot Analytics.
Netflix has been actively promoting the reunion show of its fourth season heavily for several days, even changing its Twitter bio to "TIFFANY + BRETT FOREVER," one of the most favored couples from the show. This pre-show enthusiasm only seemed to intensify the thrashing of the brand.
Cast members of the most recent season were able to give some behind-the-scenes intel as they waited for the cameras to roll, with Marshall Glaze joking around and co-host Vanessa Lachey playing along:
The livestream debacle was also trolled by other brands, including streaming video and entertainment companies. Paramount tweeted "Love may be blind, but we SEE you, @netflix social team." Hulu's response was more demure, but fans of Kerry Washington and Little Fires Everywhere definitely understood the meme's meaning. Even Blockbuster, with its single brick-and-mortar location in Bend, Oregon, took a moment to slay the brand that brought down its video rental business model:
And we're pretty sure The Cheesecake Factory wins for most perfect response: "this wait may be longer than our menu."
Netflix has since released a pre-recorded Love Is Blind Live Reunion, but fans were not done. "Y'all better go back to shipping out DVDs that was more your speed," tweeted one.
Kat is a born and raised New Yorker exploring the world as she writes, eats, and everything in between.
Read more