Say goodbye to some beloved titles, here's what's leaving Netflix in May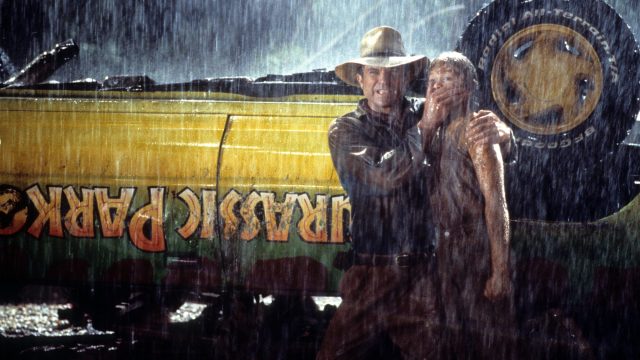 We're really happy to share the news that this list of things leaving Netflix this May is significantly shorter than the list of things that will be appearing on Netflix next month. This is a blessing in so many ways. For one, it means we don't have to worry that too many of our faves will be vanishing into the streaming ether. For another, it means our options of things to watch on Netflix are only growing. Hashtag blessed.
While we're definitely losing some good ones (RIP, Jurassic Park trilogy, we will miss you so), there's nothing on this list that really feels like a knife in the back (we're talking about that time they pulled ALL of Joss Whedon's shows, like. GUYS.)
So here's what you need to watch in the next two weeks before the purge. Happy streaming!
May 1
11 Blocks
Alfie
Bang Bang!
Black Mamba: Kiss of Death
Cujo
Doomsdays
Fantastic Four
FernGully 2: The Magical Rescue
Flicka: Country Pride
Garfield's Fun Fest
Invincible
Jetsons: The Movie
Jurassic Park III
Jurassic Park
The Lost World: Jurassic Park
Paulie
Samurai Headhunters
Stephen King's Thinner
Tales from the Darkside: The Movie
The Doors
The Real Beauty and the Beast
The Seven Dwarfs of Auschwitz
The Sons of Katie Elder
The Wedding Planner
Things We Lost in the Fire
To Catch a Thief
Treblinka: Hitler's Killing Machine
Truly Strange
Turf War: Lions and Hippos
Van Wilder: Freshman Year
Venom Islands
World War II Spy School
May 2
Good Luck Charlie: Season 1 – 4
Kickin' It: Season 1 – 3
Scrubs: Season 1 – 9
May 5
Amapola
Flubber
Grosse Pointe Blank
The Recruit
What About Bob?
May 7
 American Dad!
Season 7
Bob's Burgers: Season 2
May 11
American Dad! Season 8
May 15
 Anthony Bourdain: Parts Unknown:
Season 1 – 5
May 17
American Dad! Season 9 & 10
May 19
 Step Up
May 26
Graceland: Season 1 – 3
Farewell, sweet films and television shows. We barely knew ye.